I had an amazing, very chilled out, time in the hostel. The staff felt like family and I loved just sitting on the terrace overlooking the water. Great for a quiet few days of relaxation, plus so so soooo close to the beach which was perfect. - Anonymous
What sets them apart?
This hostel's quiet and relaxing vibe, and its close proximity to the beach make it a unique option in Malaga.
Hostel Personality
Who's staying here?
This hostel is all about relaxing at the beach. It's a quiet retreat from the chaos of the city, so if you're looking for a place to unwind, this is it. The hostel also offers monthly rates for students or long term visitors.
Insider Tip
Pick up some food at the supermarket so you can cook meals while you're at the hostel.
Malaga Beach and Center Backpackers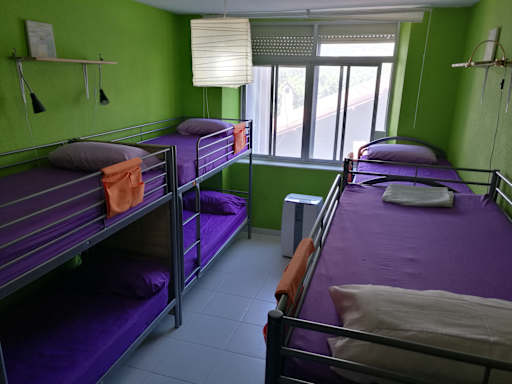 Are you looking for a relaxing beach vacation? This is the place to stay if you want a nice retreat very close to the beach. The hostel is clean and comfortable with friendly staff and a relaxing vibe. The rooms stay quiet and you can hang out on the terrace or relax with a book. It's a chill hostel, definitely not a party hostel, so you'll enjoy having a few days to unwind and soak up the beach atmosphere.
The Facilities
Dorms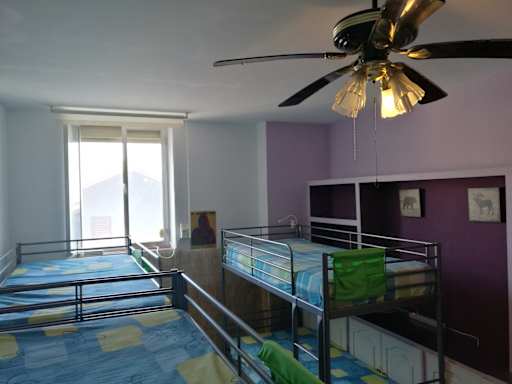 The rooms sleep either four, eight, or ten people. They're a comfortable size and are cleaned regularly. Some of the rooms have a balcony and an electric kettle. There are reading lights and basic shelving. The beds have simple frames and the mattresses are comfortable. Guests can also choose between female only and co-ed rooms.
Bathrooms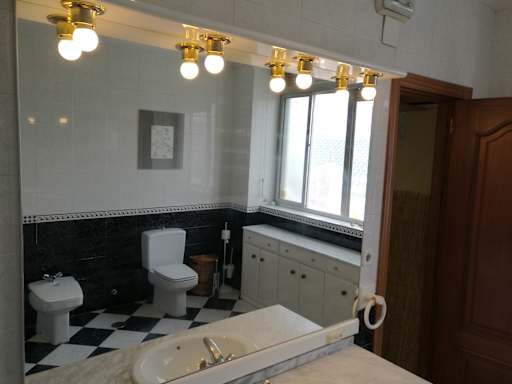 Some rooms have private bathrooms attached while others use shared bathrooms down the hall. Like the rest of the hostel, the bathrooms are clean and reliable. Guests have access to a hairdryer as well, so it's easy to get ready for your day's activities.
Common Areas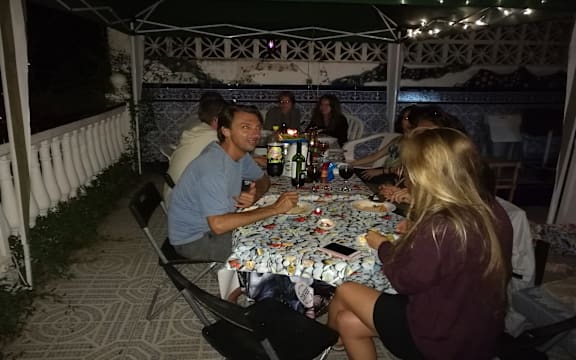 This is a quiet hostel that most guests use as a peaceful oasis near the beach. If you want to relax, you can head to the terrace which has a nice view and several chairs and tables where you can hang out. There's also a television room inside where you can watch a show or sporting event.
Many guests appreciate the shared kitchen, which can get crowded at times. It's a nice place to prepare meals as there aren't many restaurants that are very close to the hostel.
The Location
Malagueta Beach
What's Nearby?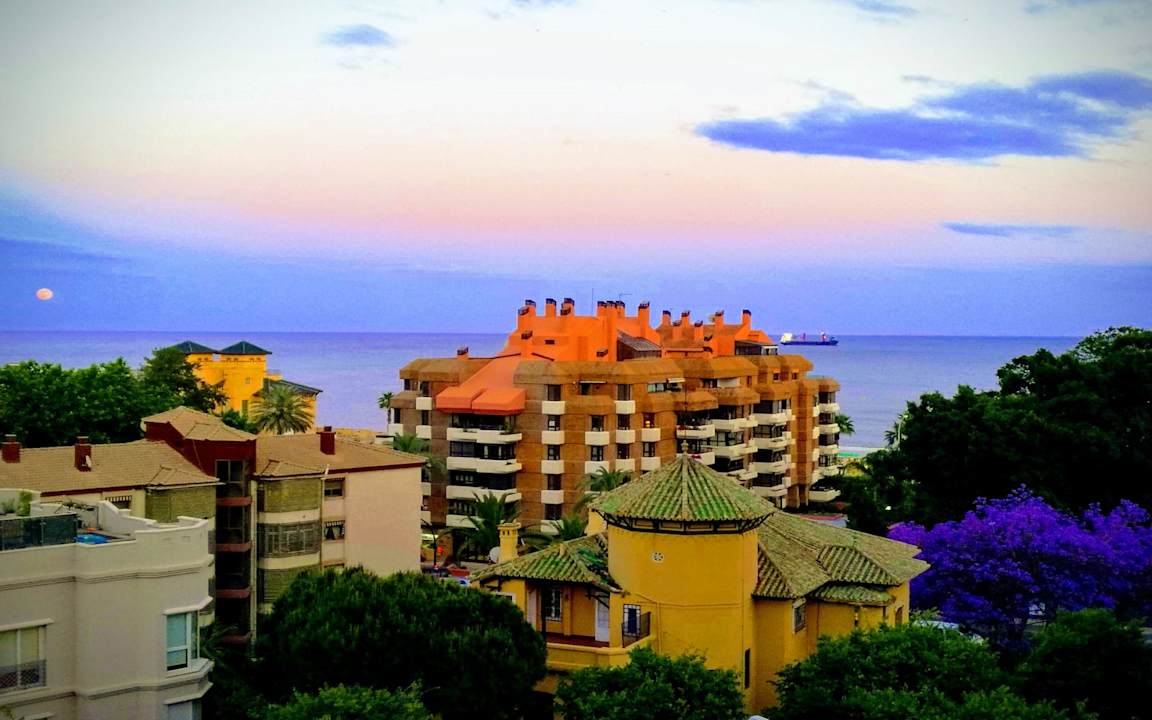 This hostel is all about being close to the beach. It's just a minute's walk from Malaga Beach and everything it has to offer. The area is a quiet residential neighborhood, so it's easy to sleep at night. There aren't a ton of restaurants nearby but there is a supermarket. Many guests pick up some groceries when they arrive and cook their own meals in the kitchen.
If you're headed into town, the Malaga Cathedral is about half an hour walk away.
Nearby Transportation
This hostel is a good option for students because they accept long term guests and there's a bus stop that takes you to the university just by the hostel. The train station is a little under two miles away.
Amenities
This is a small hostel, but they still offer some nice amenities. There's wi-fi throughout, a shared kitchen where you can cook meals, security lockers, luggage storage, and laundry facilities.
Staff
The staff here are helpful and friendly. They can give you advice on getting around, catching a bus, or finding a place to eat. This is a small hostel and the staff (or volunteers) are usually available to help with anything you need.
Heads Up
This hostel doesn't allow outside alcohol. There's also no air conditioning so it can be hot at during the warm summer months.
Malaga Beach and Center Backpackers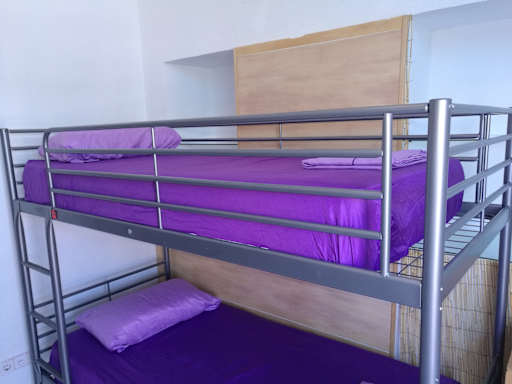 Do you have a favorite hostel that you would like to review? Let us know!