This is a great hostel. The staff are amazing and there is always a chilled friendly atmosphere here. The area is so beautiful & Creative, there are street paintings on every corner. I LOVE Malaga - Anonymous
What sets them apart?
The cozy atmosphere, clean rooms, and welcoming environment make The Lights Garden Hostel a good option.
Hostel Personality
Who's staying here?
This is a compact hostel with a relaxed vibe that appeals to travelers who want a friendly and social setting without the party atmosphere.
Insider Tip
Head to the sister hostel "Lights Out", if you want some food or to meet more people. It's just a ten minute walk away.
The Lights Garden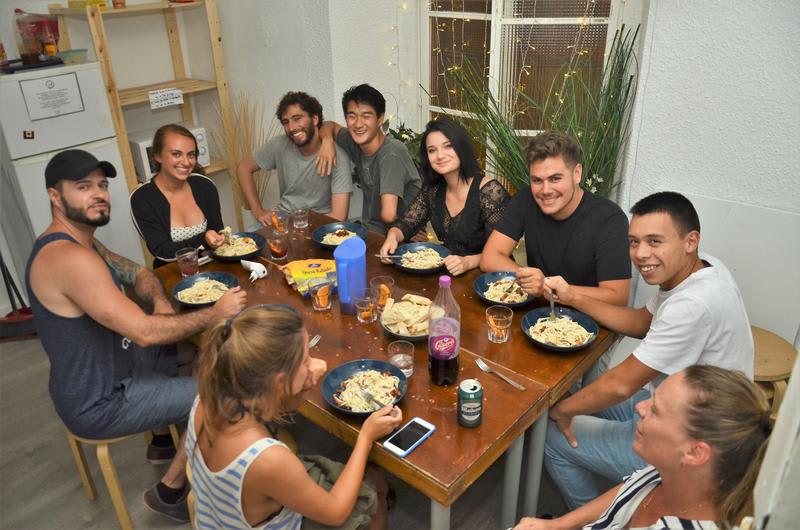 This charming hostel offers a cozy place for visitors to stay. The Lights Garden Hostel is compact, but makes efficient use of the space. The relaxed environment makes it easy to strike up a conversation with anyone, but you can enjoy a quiet night's sleep in a comfortable room.
If you want to enjoy a meal of meet some new people, you can head over to the sister hostel Lights Out Hostel. It's just a ten minute walk away.
The Facilities
Dorms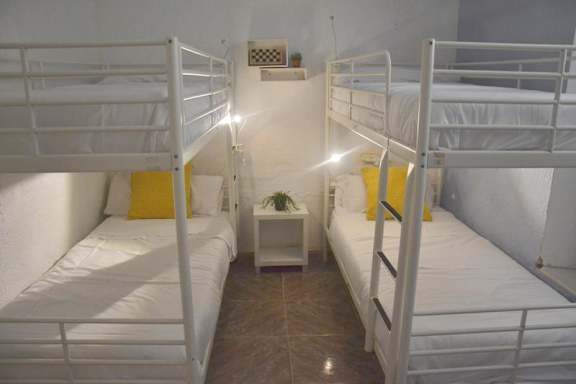 Guests can enjoy four or six bed dorms that have simple but nice furnishings, bunk beds, and plenty of natural light. There are large lockers that you can store your belongings in, but don't forget your own padlock. Fans are available to keep the rooms cool and the air circulating. Some rooms have a balcony while others do not. There are also female only and co-ed rooms to choose from.
Bathrooms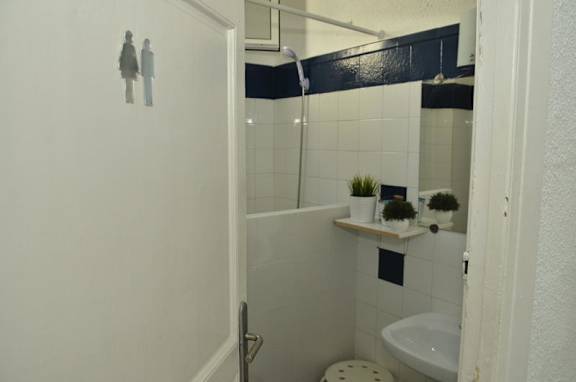 The bathrooms, like the dorm rooms, are clean and reliable. Like many hostels in the area, the division between the shower and the toilet isn't as defined as you may be used to but the water is hot and the pressure is good.
Common Areas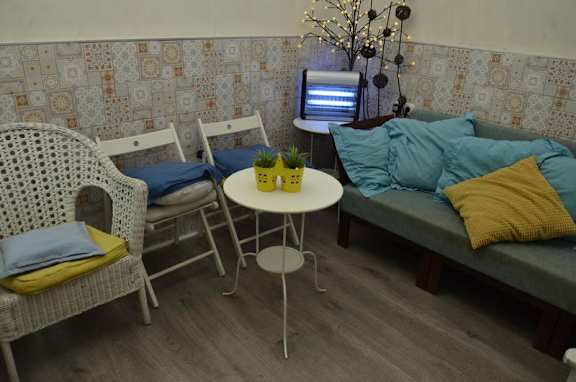 This cozy hostel has a rooftop terrace where you can hang out, a lounge area inside where you can relax, and a shared kitchen where you can prepare some food. There are sofas and chairs where you can make yourself comfortable, and tables where guests enjoy gathering and dining together. In the evening you can enjoy free sangria as you hang out in the common space and make some new friends.
The Location
Malaga Centro
What's Nearby?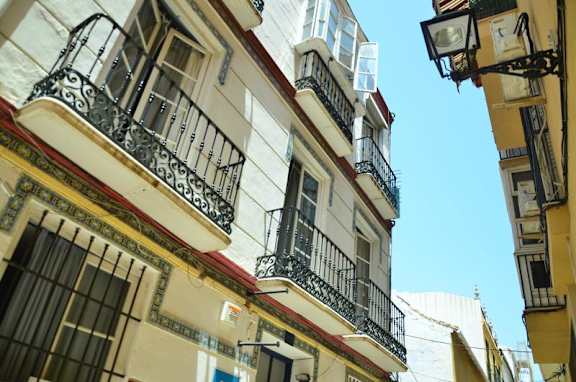 The Lights Garden Hostel is housed in a tradition Andalusian house, which gives it much of its charm. It's centrally located, but on a quiet side street with bars, restaurants and shops nearby. The hostel is walking distance to many sights including Museo Picasso, Museo Thyssen, Calle Larios, La Alcazaba and much more. Malaga Cathedral is just an 8 minute walk away. La Merced Main Square is less than half a mile away and Malagueta Beach is about a 20 minute stroll from the hostel.
Nearby Transportation
This hostel is about a 20 minute drive from Malaga Airport. It's also about a 30 minute walk from the bus station and Malaga Train Station is just under a mile away.
Activities
The Lights Garden Hostel offers free sangria for guests in the evening and walking tours during the day. Many guests enjoy joining the sister hostel's group, Lights Out Hostel, for meals or activities. The sister hostel is just a ten minute walk away and it's a great way to meet some new people.
Amenities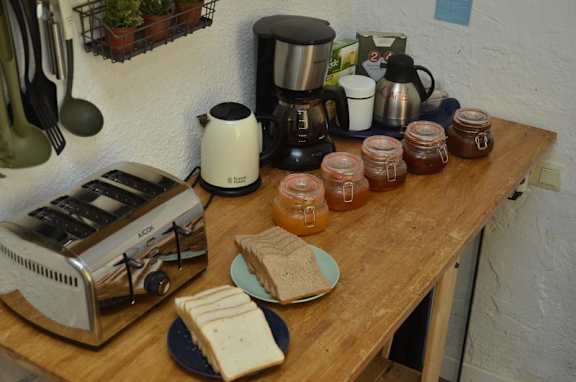 For such a small hostel, there's a surprising number of amenities here. The free breakfast is a nice way to start the day. There's also wi-fi available, bicycle parking, and a nice shared kitchen. Board games and travel information is available for guests. You can also rent a beach towel before you head to the beach or a scooter to help you get around easily.
Staff
The staff here are laid back and easy going, which keeps the atmosphere of the hostel relaxed and welcoming. It's a small and simple place to stay, but if has a fun and friendly vibe that makes it easy to meet people, and this is in large part because of the staff.
Heads Up
People love this charming hostel, but it is a bit small and the rooms don't have air conditioning. Most people agree the fans are sufficient for cooling the rooms off, though.
The Lights Garden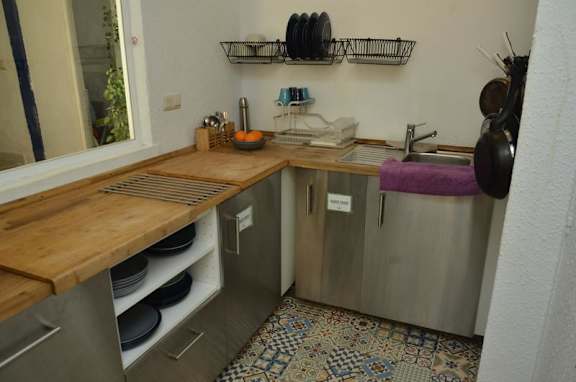 Do you have a favorite hostel that you would like to review? Let us know!