It was a wonderful experience in there! The staff was fantastic, really nice and helpful! The location was perfect and the rooms were clean and comfortable! One of the best hostels I have ever been to! - Italian Girl
What sets them apart?
Located in old town Prague by Wenceslas Square, the location of this hostel is fantastic. They also offer a range of room sizes and some very nice amenities including a kitchen, a bar, rooftop terrace, and a cafe for meals.
Hostel Personality
Who's staying here?
A variety of budget travelers stay here including solo travelers, backpackers, couples, students, and long-term travelers.
Insider Tip
Plan to shower during the not-so-busy times as it can get crowded in the mornings.
Hostel Orange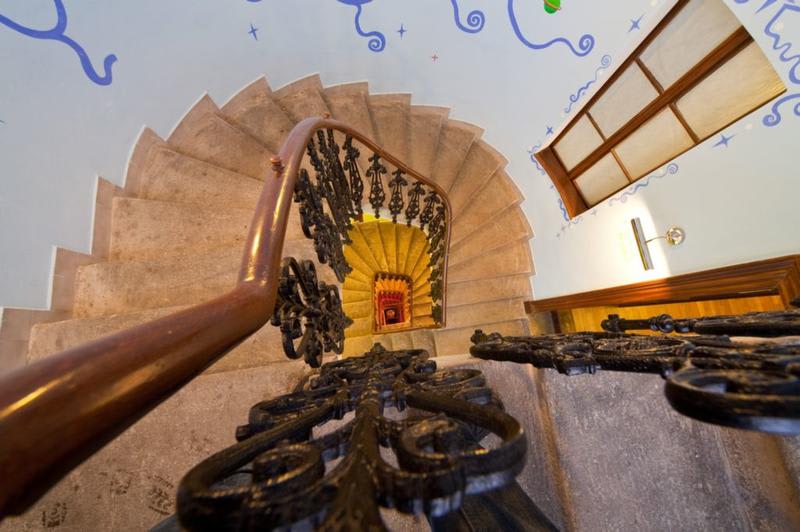 The Hostel Orange is a popular place to stay for all types of budget travelers, mainly due to the great location right on Wenceslas Square in the heart of the city. They have a bar, restaurant, some comfortable common areas, and a rooftop terrace, too. And the rooms come in a variety of sizes and prices. Large or small dorms can be booked, and they also have private rooms. This lively hostel gets great ratings from guests and is a solid choice if you want a hostel in the old town area of Prague.
The Facilities
Dorms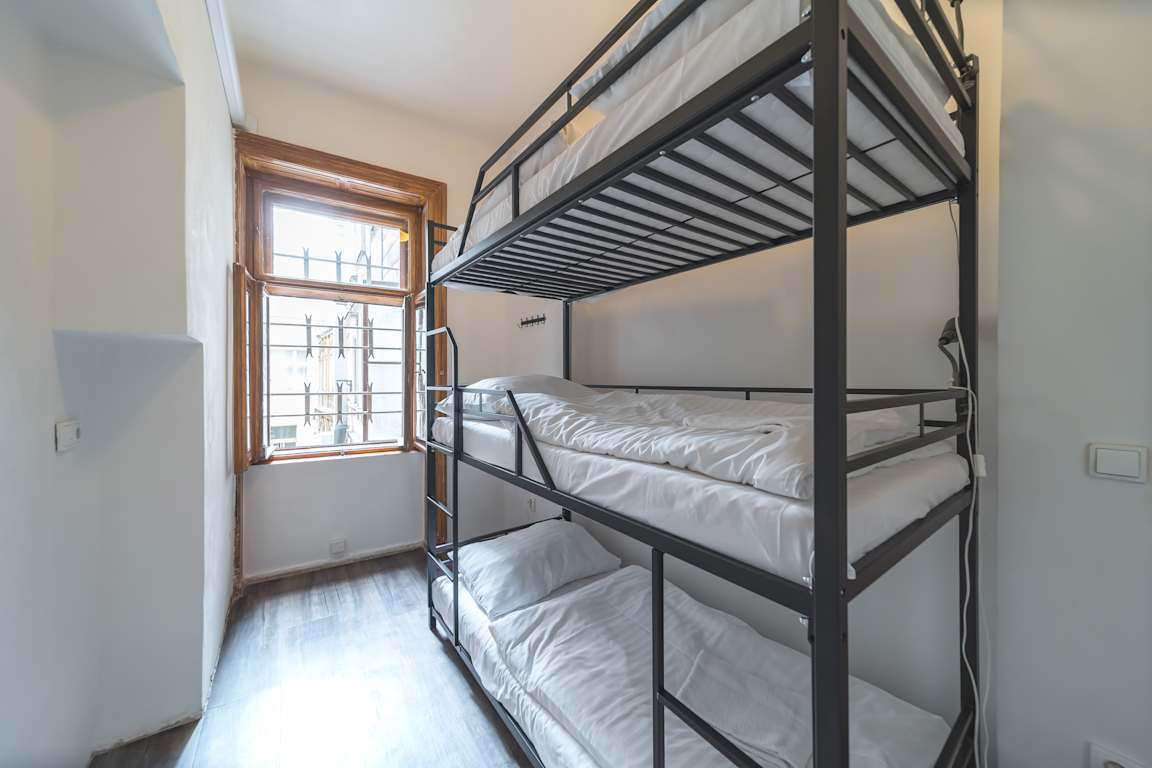 Dorms come in sizes from 6 beds up to the quite large 18 bed dorm room. Some of the rooms have ensuite bathrooms, while others use the shared hallway bathrooms. Dorms have small lockers for your valuables (but not baggage), plenty of natural light, heaters, and key-card access. Towels, sheets, and pillows are all included in your stay.
Private Rooms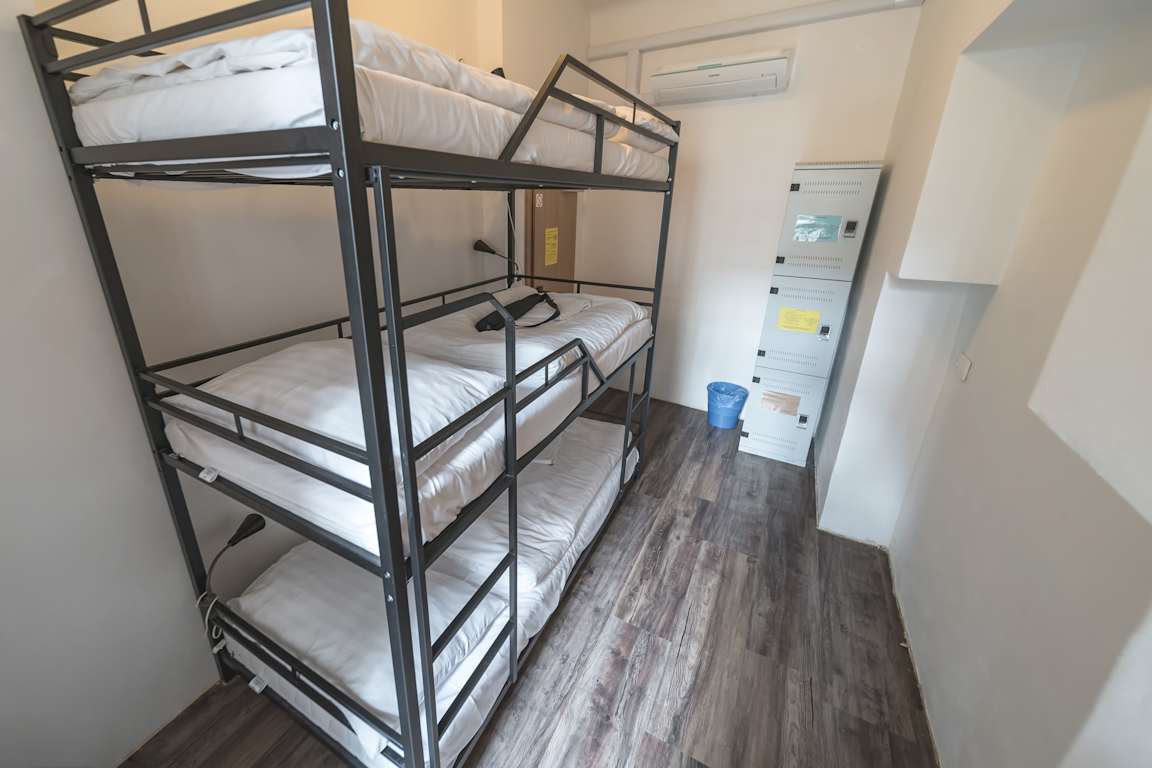 Private rooms here are bunk rooms that are great for groups of friends that want to stay together. They also have a large apartment for small groups that want the luxury of extra space, too.
Bathrooms
Bathrooms are modern and kept as clean as possible. Plenty of hot water is available all day long, as is good water pressure. Towels are included with your stay. Some guests say that there are not enough bathrooms for the rooms that use the hallway bathrooms. As this is an older building in the historic center of Prague, there isn't much they can do about it. If this concerns you, booking a room with an ensuite is the way to go.
Bar
The bar area is popular and turns into a club at night with music. The rooms are all a bit separated from the bar area so it's still possible to get a decent night's sleep.
Common Areas
With a comfortable common area, you can relax and watch TV or hang out with other guests.
Outdoor Space
The Hostel Orange has a rooftop terrace which is a nice place to relax, read a book, chat with other guests, and make some new friends.
The Location
Stare Mesto (Old Town)
What's Nearby?
Located on Wenceslas Square, Hostel Orange is perfectly situated in the middle of Prague. From here you can easily walk to the other historic spots in the old town, including the Astronomical Clock, Charles Bridge, the Jewish Quarter, and more. Many shops, restaurants, bars, cafes, theaters, and museums are all at your doorstep.
Nearby Transportation
As you're right in the middle of the city here, you can walk to most places in old town Prague. But if you do want to get out and around town, you can either hop on the metro from the Mustek station just a few minutes away, or the tram which stops at a variety of places around old Town. The main train and bus station is less than 10 minutes away on foot, too.
Activities
The Hostel Orange organizes free walking tours and pub crawls for guests. They also have plenty of nightly activities in their bar and club for those that want to party or pre-party before going out on the town in Prague.
Amenities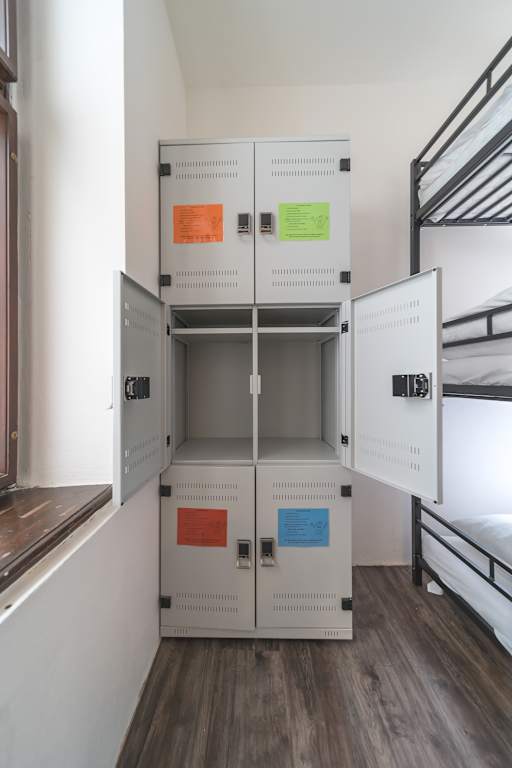 Typical hostel amenities can be found here including free Wi-Fi, a basic kitchen for cooking, a TV, lockers, luggage storage, and 24 hour reception.
Staff
The staff is fun, friendly, professional, and hard working. Guests have very good things to say about how welcomed they feel by the hostel's employees.
Heads Up
The most frequent complaint is the lack of bathrooms for the number of guests, so it might be best to book a room with an ensuite bathroom.
Hostel Orange
Do you have a favorite hostel that you would like to review? Let us know!