What sets them apart?
A very comfortable hostel in a more residential neighborhood, Sir Toby's gets fantastic reviews from guests for the great social vibe, friendly staff, and modern comforts provided by this hostel. They have organized activities to keep everyone entertained and meeting others, and even though they are a bit out of the historic center, you can whisk into the center in less than 20 minutes on the tram.
Hostel Personality
Who's staying here?
Mostly younger travelers stay here who are on a budget. From backpackers to solo travelers and younger couples to female travelers and long-term gap year guests, this hostel is a great place for everyone on a budget.
Insider Tip
Once you learn where the tram stop is, you can get anywhere in town quickly. It's quite convenient.
Sir Toby's Hostel
With plenty of positive reviews from guests, Sir Toby's is a popular hostel with lots of comfortable amenities. The on-site bar and lounge is a nice place to kick back and meet other guests, while the dorms are fun, social, and comfortable. The staff organizes free community dinners, free walking tours, barbecues on the patio, happy hours, and more. The shared kitchen and modern facilities will make sure you stay comfortable, safe, and have a great time.
And even though it's located just outside of the center of town, it's easy to get into the action on the tram in just a few minutes.
The Facilities
Dorms
Dorms at Sir Toby's hostel are renovated, comfortable, spacious, and clean. The hostel has a nice social atmosphere with plenty of modern comforts. While some of the rooms have bunk beds, others (on the top floor) have single beds. Rooms also have lockers for bags, sinks, plugs, and other conveniences. Some rooms have ensuite bathrooms, while others use the hallway bathrooms.
Female-only dorms are available, too.
Private Rooms
Double rooms are available with ensuite bathrooms for those that want more privacy. These rooms are perfect for couples on a budget. They have the feel of a budget-style hotel room with enough furniture to be comfortable, plus tea and coffee in the room. The decor is nice and the ensuite bathrooms are modern.
Single and triple rooms are also available.
Bathrooms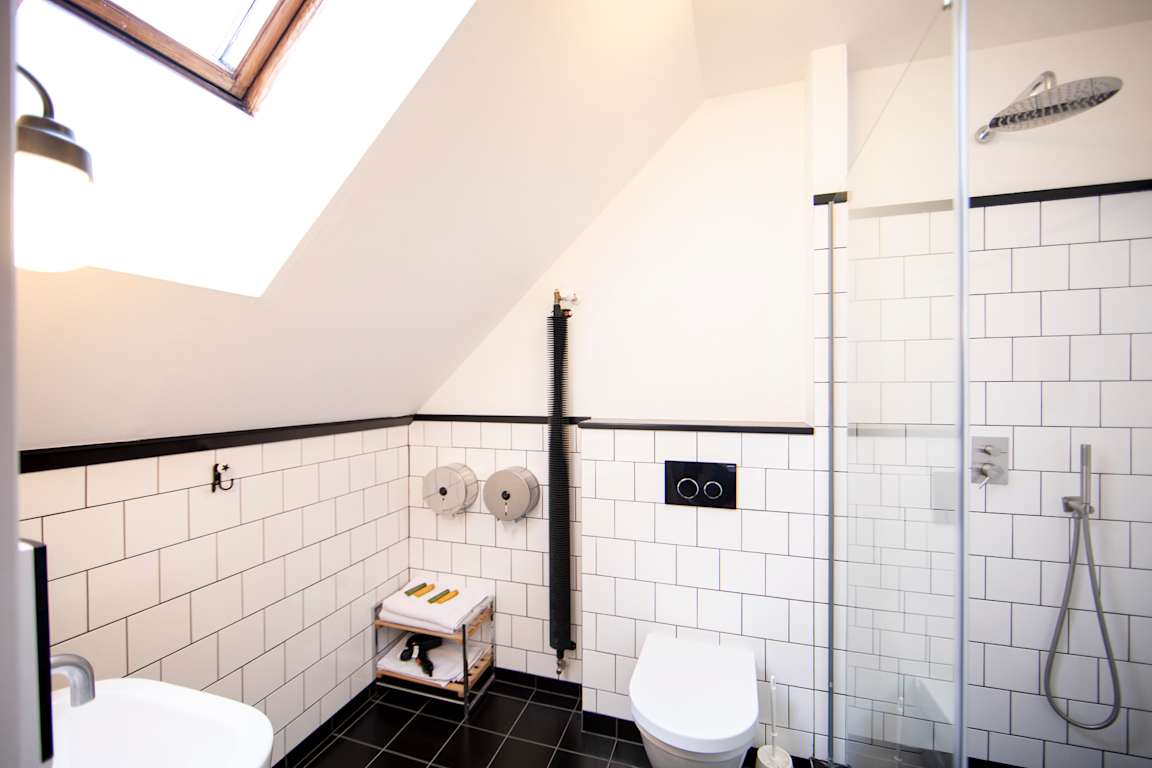 The bathrooms at Sir Toby's are modern, renovated, and spacious. They have plenty of hot water, enough room for everyone, and the staff keeps them very clean. Hair dryers and towels can be rented if you're staying in a dorm.
Bar
The bar and lounge at the bottom floor is a fun place to hang out. While this isn't really a party-style hostel, the bar is a fun area to kick back, have a drink, and meet up with other travelers before heading out on the town to experience Prague's nightlife.
The bar also serves some simple food items such as sandwiches and burritos.
Common Areas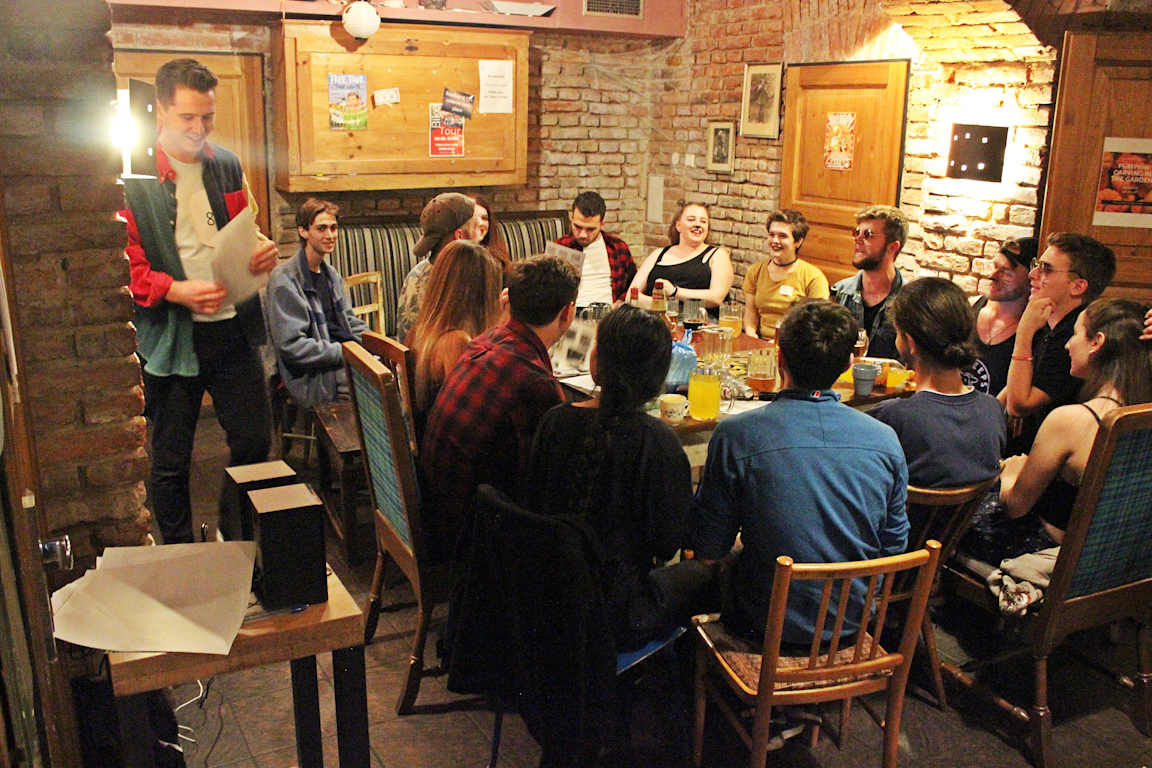 The common room here is not too large, but they have some comfortable seating with a TV and DVD's. The bar and lounge on the lower floor has more seating, and the dining room area in the kitchen is also a good place to sit. So is the patio.
Outdoor Space
The large and spacious outdoor patio area is a fun place to relax with other guests, have a drink or a meal, and plan your adventures in Prague. This garden-style area is quite nice and relaxing, especially during the warmer months.
The Location
Letna-Holesovice
What's Nearby?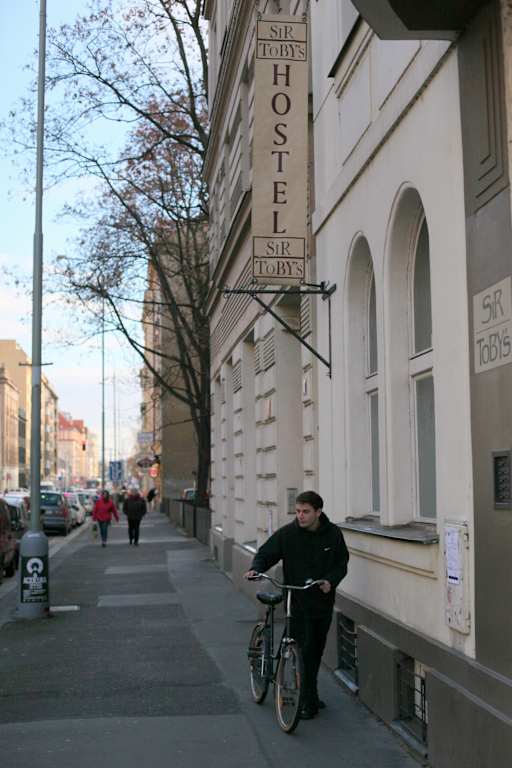 The surrounding neighborhood is fairly residential and quiet. Multiple restaurants, bars, shops, and other community-oriented spots can be found very close to the hostel. A farmer's market is also located nearby. Here you can avoid the noise and chaos of central Prague while you rest, but still access everything in the city when you want.
The Old Town area of Prague is 10 to 20 minutes away via the tram where you can see everything that historic Prague has to offer.
Nearby Transportation
A tram stops only 1 block away from the hostel, and several lines can take you down into Old Town or to various places in the city. Or, you can walk for 10 minutes to get to the metro/subway station which can whisk you to the central train station or anywhere else in the city fairly quickly.
Activities
Sir Toby's hostel puts on plenty of activities to keep guests entertained and meeting up with others. From walking tours of the city to happy hours at the bar to group dinners, they offer a variety of activities all week long. You'll find it quite easy to meet up with other travelers here!
Amenities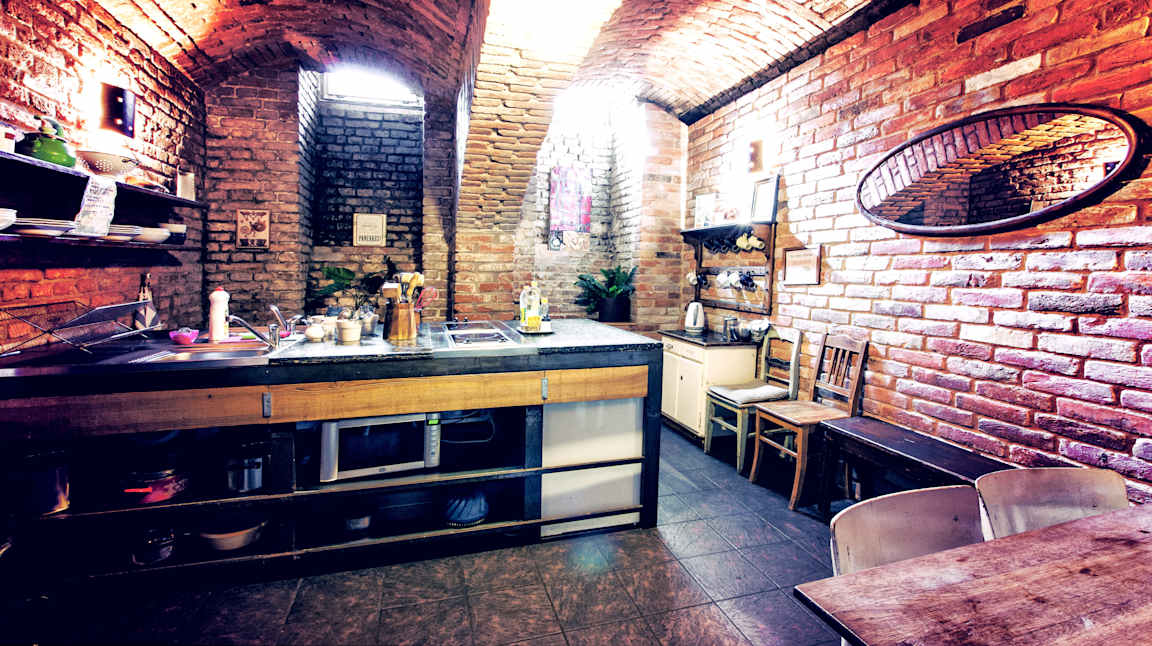 The community kitchen is a great way to save some money by cooking your own meals. They also offer free Wi-Fi, parking, bike parking, towels, luggage storage, and more.
Staff
The staff works hard to keep everything running smoothly. They organize events, keep bathrooms clean, and help with advice about what to do and where to go. Overall they receive top marks for being friendly and helpful.
Heads Up
Some say that Sir Toby's is in an inconvenient location, but for others this is a good thing because it is quieter. Otherwise, this hostel is social but not loud or party-oriented. If you're looking for a party hostel, this is not the place for you, but it's still fairly social.
Sir Toby's Hostel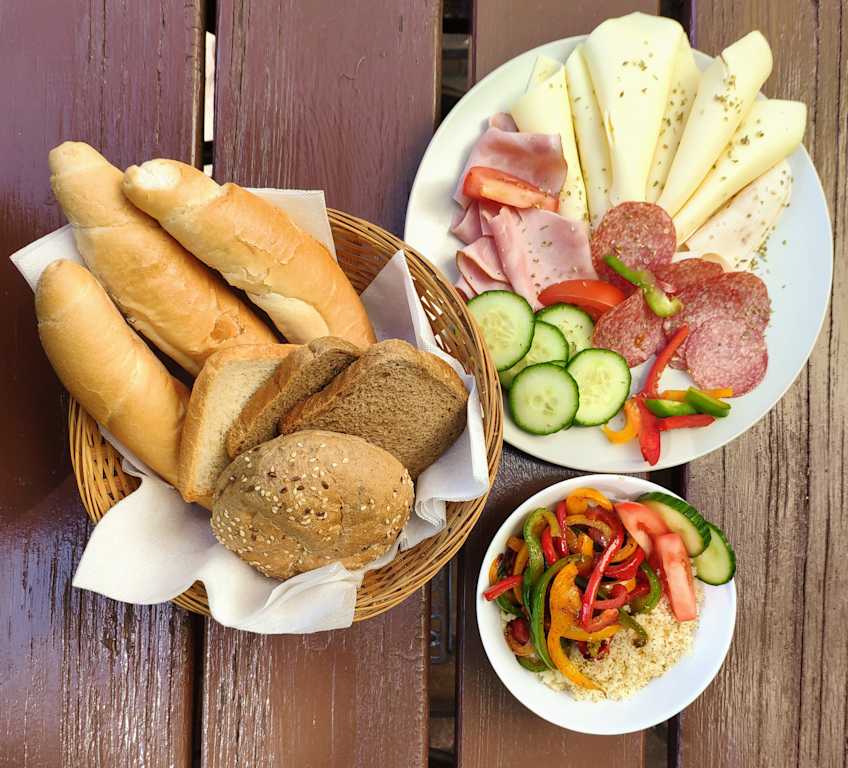 Do you have a favorite hostel that you would like to review? Let us know!