The Island of Maui in Hawaii is known for it's amazing beaches, adventure opportunities, and tropical atmosphere. Maui, being an island, has so many great food options and restaurant choices. With fresh fish and fruit at the center of most of the meals, you won't be disappointed wherever you choose to eat.
But Hawaii in general runs on the expensive side. So, I am sharing my 10 favorite budget friendly Maui restaurants so you can enjoy all the great food Maui has to offer without breaking the bank.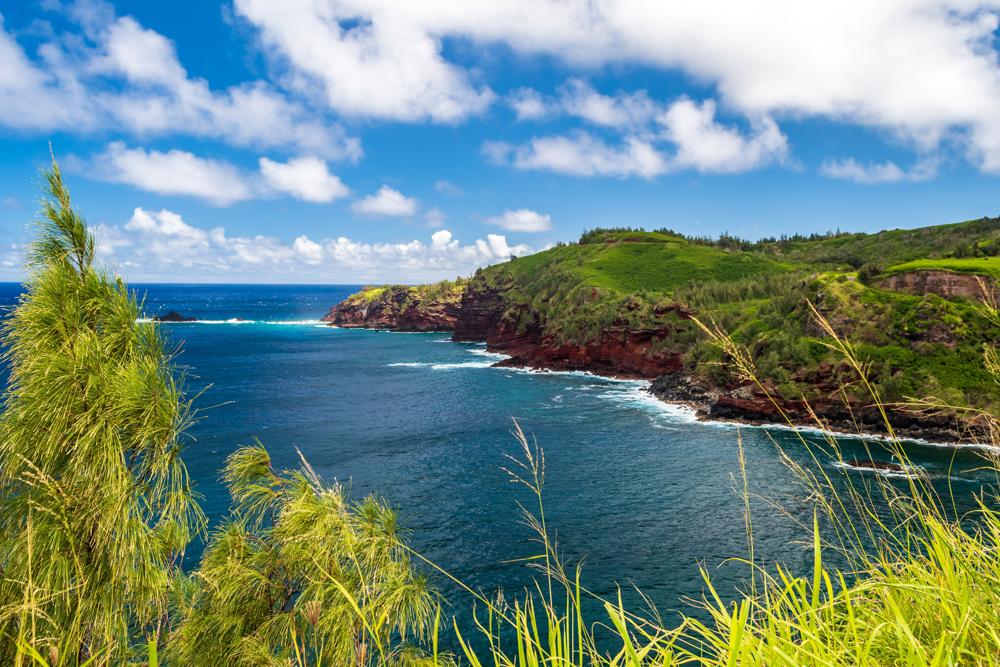 1. Aloha Mixed Plate
Aloha Mixed Plate
serves true local traditional Hawaiian fare at an affordable price. With food starting at $9, it is one of the more affordable options on the island. It is located in a great location right by the beach and has lots of shade and makes a great lunch or dinner spot. It is located right by the Old Lahaina Luau so in the evenings you can hear the music from the Luau.
Try the Aloha Mixed Plate Dish which is shoyu chicken, fresh island fish, & teriyaki beef with a side of rice and macaroni salad.
2. Paia Fish Market Restaurant
This small quick service spot is located in the charming bohemian town of Paia. It has the best fresh locally caught fish tacos I have ever had.
This is a great spot to check out if you are just getting back from doing the Road to Hana or out exploring the town of Paia. You can find the Road to Hana and other
top things to do in Maui here
. Food starts at $12.95 for dinner and you won't be disappointed. It is a quick service place with plenty of seating.
3. Geste Shrimp Truck
One of the most affordable and delicious options for the budget minded in Maui is food trucks. There are many of them and one of the best is Geste Shrimp Truck. With a huge shrimp plate with12 pieces of the best shrimp you have ever had and 2 scoops rice & crab mac salad for $15, you will be happily full and satisfied.
4. Da Kitchen
Da Kitchen is another great option that serves traditional Hawaiian Food and is conveniently located by the airport which makes a great first stop in Maui or last stop on your way to the airport.
Starting at $9 you can get all the traditional Hawaiian fare for breakfast, lunch, or dinner. Try the chicken teriyaki or the Notorious B.I.G. moco.
5. Leoda's Kitchen and Pie Shop
Leoda's has amazing sweet pies but also serves great savory pies, sandwiches and salads. This restaurants serves up comfort food at an affordable price.
Don't skip out on the sweet pies though, it is loved by locals and tourists alike. The key lime pie is delicious. It is a great breakfast or lunch option. If you are going for breakfast, try to get there early as it gets busy and sometimes has a line.
6. Maui Brewing Company
If you are in the mood for a burger and delicious craft beer then don't miss out on Maui Brewing Company. Their burgers start at $14 and they have an amazing array of beer for you to sample. Try the Coconut Hiwa Porter for a delicious Hawaiian beer that goes great with a burger.
7. Coconut's Fish Cafe
Coconut's Fish Cafe have great fish tacos and also great fish and chips. Food starts at $12.99 and you have many great options to choose from. They also have a great and affordable kids menu. This is a great lunch spot.
8. Braddah Hutts BBQ Grill
Braddah Hutts is a food truck
located at the end of the Road to Hana and makes a great stop before you head back. This food truck is authentic Hawaiian food made by a Hawaiian family. Try the BBQ pork ribs or BBQ chicken.
The Kahlua pork tacos are out of this world. Their homemade macaroni salad on the side hits the spot. Food is around $16 a plate but has huge portions and is easily split among two people.
9. 808 Deli
This deli serves casual sandwiches that start at $8, giving you full meal for under $10 which can be hard to find in Maui. This is a great option to get to go and head across the street to have a picnic on the beach or have a late dinner and watch the sunset. Try the Porkie or the Chicken Pesto sandwich.
10. Gazebo
Gazebo is one of the most popular breakfast spots in Maui so there is almost always a line but the food is well worth it. The best tip is to arrive early prior to opening to get your spot. They provide coffee while you wait in line.
The mac nut pancakes with coconut syrup is simply a must have. It is what keeps people coming back despite the lines. Food at Gazebo starts at around $10.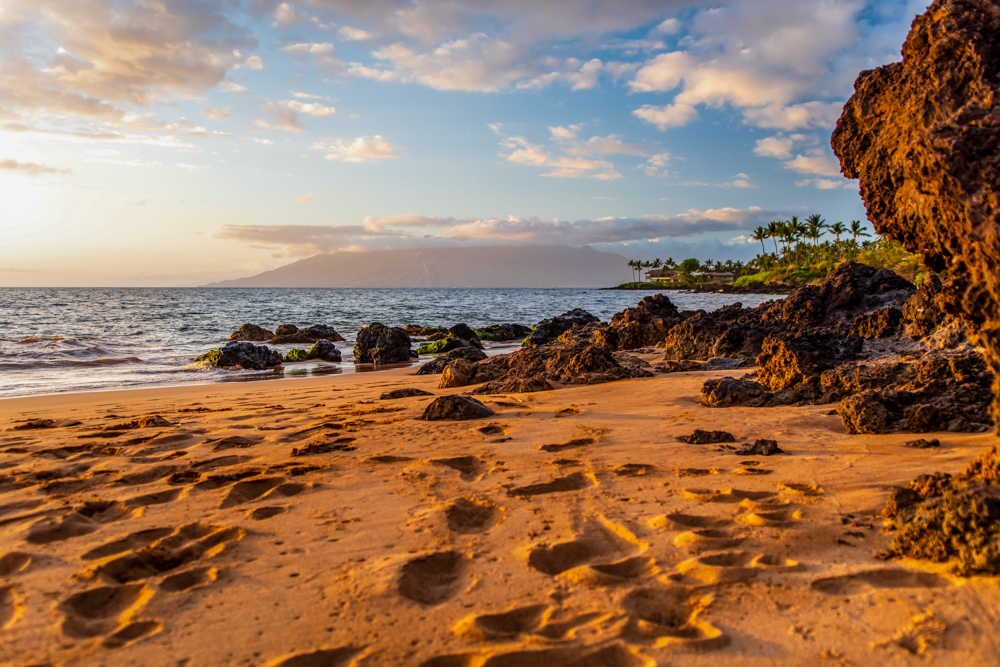 Bonus
: While there are many affordable options in Maui, there are a few splurge restaurants that are well worth the price. If you are looking for a more fancy place to perhaps celebrate a special occasion, the following restaurants are perfect.
Mama's Fish House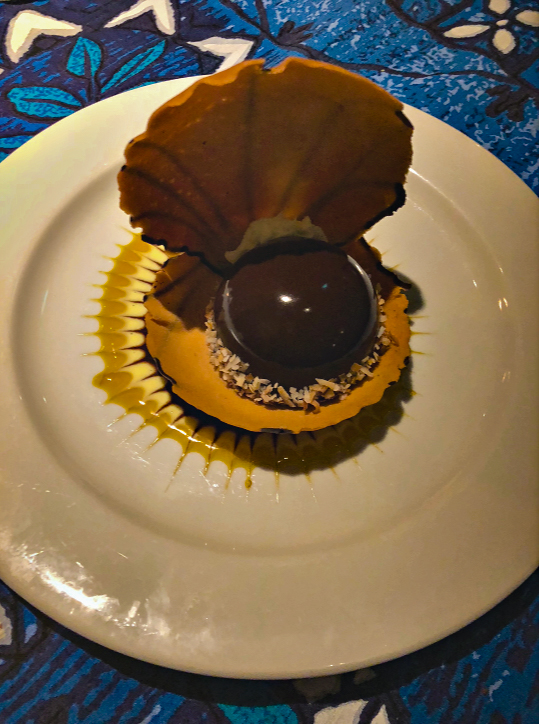 This restaurant is located right on the beach in the most idyllic spot. It is so romantic and is a popular spot for couples. You must make reservations at least 6 weeks in advance to get in.
I recommend going before sundown so you can see the grounds which are gorgeous before it is dark but watching the sunset is a great experience in the palm tree and tiki torch light.
The food is out of this world delicious. I highly recommend the Mama's stuffed fish which is locally caught and fresh fish stuffed with crab and lobster and covered in macadamia nut crust. It is so good! They are also know for their Polynesian Black Pearl Dessert.
The Restaurant at Hotel Wailea
With great ocean views, The Restaurant at Hotel Wailea is perfect spot to have a romantic dinner to watch the sunset over the ocean. The Macadamia Nut Crusted Colorado Lamb Chops is one of the best meals I have ever had in my life, I am not over exaggerating. So flavorful.
The location and service are impeccable. This is a perfect spot to celebrate something special like an anniversary or birthday.
Maui is the perfect vacation. Whether you want to relax at the beach or go on an adventure in the more tropical side of the island, Maui has something for everyone. The island has so much amazing food to try.
Almost anywhere you eat in
Maui
will have delicious food but it can be an expensive place to visit. But by knowing the top budget-friendly restaurants you can enjoy you time in Maui eating amazing food at affordable prices.
If you have a limited amount of time for your journey, see our advice about how much time to spend here: Should I spend 1, 2, or 3 days in Maui?, Should I spend 3, 4, or 5 days in Maui?, Should I spend 1 or 2 weeks in Maui? and Is Maui Worth Visiting?