Should you visit Germany or Latvia?
Germany and Latvia are two very different countries, but each has a lot to offer visitors. Germany is much larger than Latvia, and also much more expensive. Germany attracts more visitors than Latvia with its diverse landscapes and cosmopolitan cities. Despite its large size, Germany is a very efficient country to visit. The transportation system is excellent and it's relatively easy to travel from one destination to another. If you have plenty of time and aren't too concerned about money, Germany can be an excellent country to explore. If you are short on time, it's also possible to pick one region and explore that area in depth.
Latvia is another fascinating country to visit. Most visitors head straight to Riga, which is the capital city and a World Heritage Site. Riga is also the largest city in the Baltic States and it has an impressive Old Town and a city center with interesting buildings and architecture. Outside of Riga, there are many interesting towns worth visiting including Liepaja, Kuldiga, and Cesis.
When is the best time to visit Germany and Latvia?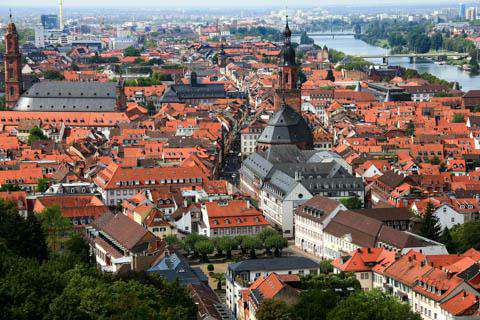 Germany is a beautiful country to visit year around, but temperatures are most comfortable and crowds less intense during the spring and fall seasons. These off peak seasons are great times to visit if you don't want to pay the peak summer prices and wish to avoid the heaviest crowds.
Winter is also a beautiful time to visit Germany. It is possible to get some off season discounts, but for the cheapest prices you need to avoid the holiday time. Christmas is a popular and beautiful time to visit the country and there are often Christmas markets and fun decorations throughout.
Latvia, like much of the Baltics, is best visited during the summer months when the temperatures are warm and the sun is usually out. The summer season is short and runs from mid June to late August. By September, temperatures start to drop and the leaves begin to change colors. You can expect snow to start falling as early as November and the temperatures become quite cold. Temperatures can remain cold until well into April.
Why is Germany more expensive than Latvia?
Germany has a higher cost of living than Latvia, and this translates into higher prices for travelers. Everything from hotels and guesthouses to restaurants and transportation are more expensive. Germany is also a significantly larger country than Latvia, so exploring the country can take a lot of time and transportation can become quite expensive. If you want to see everything that Germany has to offer, make sure you allow yourself plenty of time to get around and see the country in depth.
What are the most expensive and cheapest cities and regions in Germany and Latvia?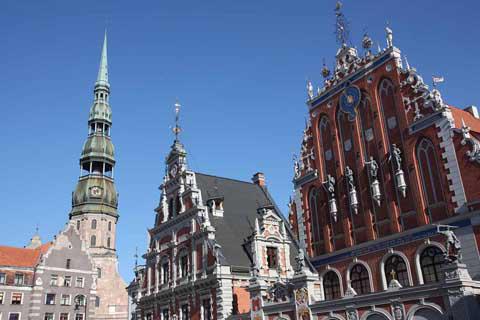 For the most part, larger cities like Berlin are the most expensive places to visit in Germany. There are some smaller towns that can be surprisingly expensive though. This is particularly true of places that have limited options for budget travelers. If there's no hostel of budget guesthouse available, then even budget travelers may find themselves paying a lot to visit a small town.
In Latvia, the most popular tourist destinations and largest cities are often the most expensive places to visit. That being said, smaller towns and rural areas usually have less options available when it comes to accommodation and restaurants. The limited accommodation options are often not as budget friendly, so you may find yourself paying a bit more than you expect, particularly during the low season, when many places close their doors.
How you can save money when visiting Germany and Latvia?
Because Germany is such a large country, if you want to save money it's best to pick a few places to visit that aren't too far apart. This will dramatically cut down on transportation costs.
Eat where the locals eat if you want the best food for the cheapest prices. Find a neighborhood that's away from the tourist scene and you can enjoy good food for cheap prices.
Buses are usually the cheapest way to get around, so if you want to save money, always find out if taking the bus is an option.
Find accommodation with a kitchen. If you want to save some money on food, find a place to stay where you can cook your own meals. This helps keep your food budget down and lets you explore the local markets.