Should you visit France or the Netherlands?
France is a popular tourist destination in Western Europe. It's also a relatively expensive country to visit, but it has a lot to offer travelers who are interested in history, culture, art, and food. Paris is a world renowned travel destination and the most popular place to visit in France. There is no shortage of things to see and do in the city. France is a relatively large country to visit, and the countryside is quite beautiful. France has a reliable transportation system and its an efficient country to explore. There are also many amenities available for tourists and no shortage of hostels and budget accommodation options throughout the country. France is also a popular study abroad destination, so if you're a student, there will likely be a wide variety of students hanging around.
The Netherlands is a much smaller country than France, but it is a fun and diverse place to visit. Despite its small size, the Netherlands has a lot to offer visitors. Most people who visit the Netherlands head straight to Amsterdam and spend the majority of their time exploring this beautiful city. If you have enough time, it's worth exploring other parts of the country as well. Many places can even be visited as day trips. It's also possible to include a trip to the Netherlands in to a longer European vacation. The country's small size and central location make it a great option if you're looking for a couple more places to visit.
Both France and the Netherlands are expensive places to visit, even by European standards.
When is the best time to visit France and the Netherlands?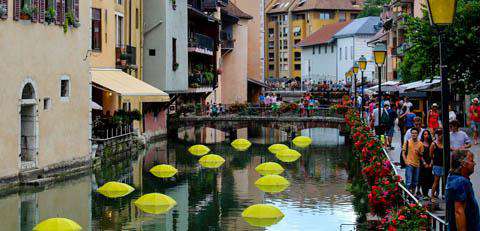 France is a beautiful country to visit year around. If you want to avoid the heaviest tourist crowds, then it's best not to visit during the summer months. This is also when the temperatures are the hottest and the prices are most expensive.
The weather is most pleasant and the crowds less during the spring and fall seasons. These shoulder seasons are a great time to explore most of the country.
Winter is a beautiful time to visit France, although the temperatures can get quite cold. In general, prices tend to be a bit cheaper during this season, but there is little seasonal price variation in the larger cities. Along the coast you'll find the greatest dip in prices during the winter months.
The Netherlands is a great place to visit anytime between spring and fall. The summer months experience mild temperatures that are still pleasant and comfortable. The best, and one of the most popular times to visit the Netherlands, is between mid-March and mid-May when the country's famous tulips are in bloom.
If you happen to visit the Netherlands during the winter months, you'll still be able to enjoy a beautiful country. Christmas is a nice time to visit with the holiday decorations and minimal crowds.
Why is France more expensive than the Netherlands?
France is a bit more expensive than the Netherlands. Paris and the coastal areas are the most expensive parts of the country, and you can expect to pay a high price for accommodation, food, or even entertainment.
Outside of the most expensive areas in France, it is possible to find some good deals. If you think a little outside of the box and head off the beaten path a bit you can save some money and have a truly unique experience.
Although the Netherlands is also an expensive country, its small size means that transportation costs are very reasonable. Many places can even be visited as a series of day trips from a base, typically Amsterdam.
What are the most expensive and cheapest cities and regions in France and the Netherlands?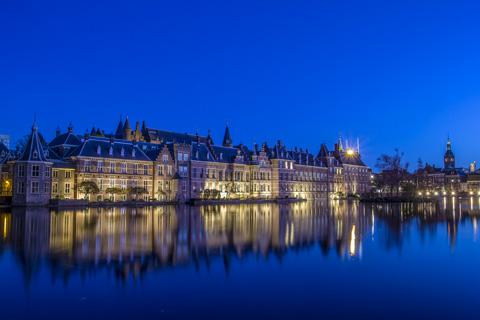 In France, the larger cities and most popular tourist destinations are the most expensive places to visit. Paris can be a bit more expensive than the countryside, but the coastal areas are also quite expensive, particularly during peak travel months. Accommodation is very expensive in France, so sometimes you have to think outside the box if you want to find an affordable place to stay.
Amsterdam is an expensive city to visit, and probably the most expensive place to go in the Netherlands. It can be difficult to find affordable accommodation and reservations are recommended well if advance, particularly if you're traveling during the peak seasons. If you're staying in central Amsterdam, it's easy to explore the city on foot, so you can save a bit of money by simply walking between attractions.
How you can save money when visiting France and the Netherlands?
The Netherlands is small enough that you can base yourself in Amsterdam and explore other areas as a series of day trips. This is a more affordable and hassle free way to explore the country.
Both the Netherlands and France are countries where it really benefits you to make reservations well in advance. Whether you're booking accommodation or train tickets, you'll likely find the best deals early on.
Don't feel like you have to see every museum and attraction. Entry fees can add up and sometimes its more fun to just wander around the cities on foot and soak up the atmosphere.
Find a local grocery store where you can grab some food and have a picnic lunch or dinner. This is a great way to people watch and enjoy the beautiful setting.