Marseille On a Budget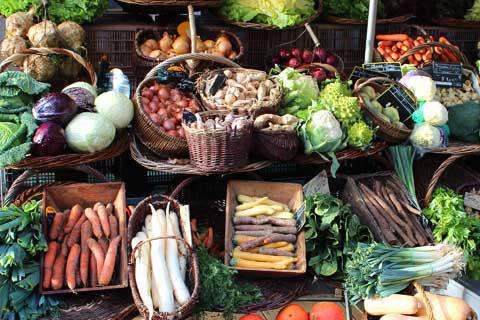 Marseille is the second largest city in France and is the largest Mediterranean port in the region. For visitors, Marseille offers an authentic glimpse at France. It has many colorful markets, natural beauty such as the Calanques with its large, beautiful cliffs, and the old harbor area, which offers a glimpse at the areas working class history.
The city has a Mediterranean climate with mild and humid winters and hot, dry summers. The coldest months of the year are from December through February and temperatures average around 12 degrees Celsius. The hottest months are July and August when average temperatures are between 28 and 30 degrees Celsius. It's a dry city with plenty of sunshine, making it a great place to visit, weatherwise.
Sights
Sights worth visiting in the area include Notre Dame de la Garde, which is a large church that overlooks the city, le Cours Julien and la plaine, an area with bookstores, cafes, and fountains that is an enjoyable place to relax and people watch, la Corniche, which is a walkway just beside the sea, and Parc Borely, a large, nice park that is a great place to pass some time.
Neighborhoods
Marseille has a variety of different neighborhoods, each with its own character and atmosphere. The Old Port is the area where most of the fishing boats and personal boats are docked. There's a great fish market every morning and there are many different seafood restaurants that are worth trying. This area also has some good museums and interesting sights. Panier has many compact houses that have a medieval appearance. It is not the wealthiest part of town but has some excellent restaurants, museums, and little shops. Canebiere is an old part of town. The main street through the neighborhood has been around since the 17th century. There are some great shopping opportunities near this main street. Garde Hill is also an older part of town. This is also where you will find the botanical gardens and some great parks. St. Charles District is where the main railroad station is. There is not much in the form of sightseeing and it does not get many tourists, but it does have a good view of the city.
Activities
Marseille has a wonderful nightlife year around, and there are also some great cultural events that take place throughout the year. The festival Avec le Temps is in the spring and showcases French music and art. La Fete Bleue, or the Blue Festival, has many shows and concerts centered around the color blue. Marsatac is another popular music festival and La Fiesta Des Suds highlights music from around the world.
Food and Dining
Given its close proximity to the ocean, food in Marseille is focused around seafood. You will find some excellent fish dishes, with two famous local specialties being the fish broth "bouillabaisse" and "aioli". Bouillabaisse is probably the most famous dish in the city. It's a fish stew made with at least three different local fish, potatoes and vegetables. It's usually made for a crowd of at least ten people. A large gathering means a greater diversity of fish, making for a better dish. Aioli is a sauce that is made with raw garlic, lemon juice, eggs and olive oil. It's served with boiled fish, hard boiled eggs and vegetables.
Seafood in Marseille can be expensive, but it is well worth the price. If you're looking for budget options, you're most likely to find them at kebab restaurants near the Canebiere. There are some great, cheap, couscous places near the Cours Belsunce, where many local immigrants enjoy lunch.
Transportation
Marseille has a decent public transportation system that includes two underground railway lines, two tram lines, and 74 bus lines. There's also a ferry boat that crosses the Old Harbour (Vieux Port). Many tourists take this ferry simply for the experience. It is the shortest commercial boat ride in Europe. It is best not to drive in Marseille, particularly in the city center, which has narrow, one way streets and lots of congestion. Taxis are a good way to get around but there are occasionally drivers who may overcharge. If you feel that the rate is not fair, get the driver's number and report them to the Tourist's Office at 4, La Canebiere near Le Vieux Port. It's possible to rent bicycles in Marseille but there are no bike paths and cycling can be frustrating at best and dangerous at worst. There are many pedestrians and parked cars that make the trip challenging.