Chartres On a Budget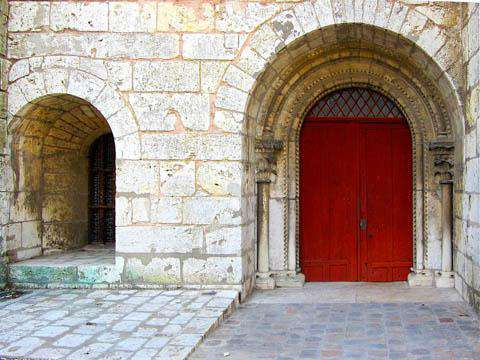 Chartres is a city in north-central France southwest of Paris. It is famed for its massive Cathedrale Notre-Dame. The well-preserved Gothic cathedral, completed in 1220, features 2 towering spires, Romanesque sculptures and elaborate rose windows. The cathedral is unique in that it has two very different steeples – one Gothic, the other Romanesque. Follow them to check out the cathedral's dazzling blue stained-glass windows and its collection of relics, including the Sainte Voile (Holy Veil) said to have been worn by the Virgin Mary when she gave birth to Jesus, which have lured pilgrims since the Middle Ages. The nearby Centre International du Vitrail has workshops and exhibits on stained-glass art. Chartres also had a carefully preserved old city, which is adjacent to the cathedral with staircases and steep streets lined with half-timbered medieval houses leading downhill to the narrow western channel of the Eure River, romantically spanned by footbridges.
Sights
Chartres is known as a great weekend getaway location from Paris because of some of its beautiful cathedral and charming medieval city. Its most famous and popular sight is the Cathedrale Nortre-Dame, a UNESCO World Heritage Sight and one of the finest and best preserved Gothic Cathedrals in France. One of Western civilization's crowning architectural achievements, the 130m-long Cathedrale Notre Dame de Chartres is renowned for its brilliant-blue stained-glass windows and sacred holy veil. Built in the Gothic style during the first quarter of the 13th century to replace a Romanesque cathedral that had been devastated by fire – along with much of the town – in 1194, effective fundraising and donated labor meant construction took only 30 years, resulting in a high degree of architectural unity.
Another popular sight is the Place du Chatelet, a public square located on the River Seine. There is a large, beautiful fountain standing tall in the center and a bridge nearby. There are also two theatres located in the square.
Neighborhoods
The main neighborhood in Chartres is the Old Town. This is where the cathedral and other sights are located as well as what the main walking tour focuses on. The Old Town was built into the hill leading to the Eure River and has some of the medieval charm the city is known for. It is surprisingly extensive and chocked full of classic, older buildings and sophisticated shops.
Activities
A lot of the activities in Chartres include the famous cathedral. Climb the cathedral tower for a different experience and great view. Tour the crypts of the cathedral. Spend some time wandering through the labyrinths on the cathedral grounds, or even come back to the cathedral late at night when it is lit up with a colorful array of lights.
There is also a free self-guided walking tour of the city available using a free map of the tourist office. There is also a museum to explore, the Musee des Beaux-Arts (Chartres's fine Arts museum) as well as the unique monument, La Maison Picassiette, the extraordinary result of one man's work between 1938 and 1964. The monument he left behind is a house and garden covered with intricate mosaics of broken crockery, painting and sculpture. For something a little different, check out L'Odyssee, a water park with indoor and outdoor pools.
Food and Dining
Chartres has some great local gourmet delights. The traditional baguette from this area is made from wheat flour with no additives. Known as a retrodor, it is especially appreciated for its light, fluffy texture and golden crust. Another one of the most famous delicacies from Chartres are mentchikoffs: praline chocolate sweets covered with Swiss meringue made from a 19th century recipe at the time of the Franco-Russian alliance.
There is an abundance of good restaurants in Chartres amongst which is La Reine de Saba which serves traditional French food with an exceptional view from the Cathedral terrace. Le Pichet has a busy bistro atmosphere where you can experience regional specialties throughout the day. The Estocade restaurant offers traditional fine dining with views along the river being located at la Porte Guillaume on the River Eure.
Transportation
The closest international airport is Paris, and it is very close being only a one-hour train or car ride from Chartres. There is some public transportation available in Chartres, but it is a smaller city so you can get around mostly on foot. If you stop in at the tourist office, they will even provide you with a free walking tour map that will help you make your way around the city and see the top sights. Of course, if you've hired a car for your journey, then getting around that way will work as well.