Versailles On a Budget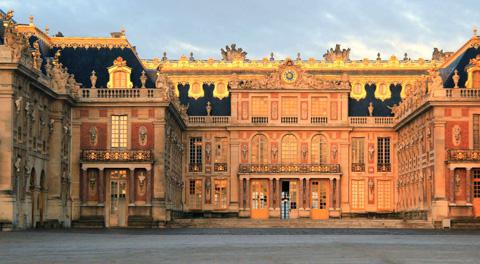 Versailles is the town, now part of the Paris suburbs, that is home to the historic palace of King Louis XIV. The palace, also known as The Chateau de Versailles, was originally a hunting lodge and vacation area for former kings before Louis the 14th decided to build a much larger home. Since the end of France's monarchy in 1789, the palace has been used for other functions, and is now a tourist attraction, home to a museum of French history, expansive gardens, and historical art and antiques. The palace has also been used for important historical events such as the signing of the Treaty of Versailles which ended the first world war. This signing took place in the famous Hall of Mirrors, which visitors can stroll through today as part of the public tour.
The entrance fee is 25 Euros during the summer season, slightly more if purchased online (which provides the benefit of avoiding ticket queues). Tickets are cheaper during other times of the year.
Trains to and from Paris run regularly to Versailles' three train stations, the furthest of which is about 15 minutes walking distance from the palace. Buses and taxis are also available.