Languedoc-Roussillon On a Budget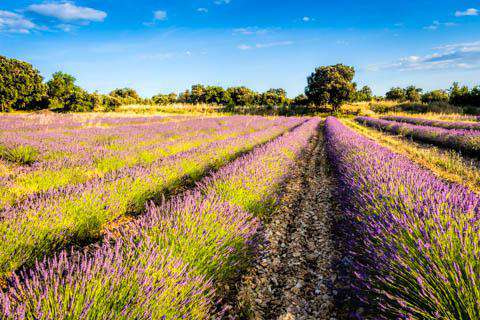 Languedoc-Roussillon (often called "the Languedoc") is a historical coastal region in southern France, extending from Provence to the Pyrenees Mountains and the border with Spain. It is a former administrative region of France. Since 1 January 2016, it is part of the new region
Occitanie
. The area is a major wine producer, with Vin de Pays d'Oc and sparkling Cremant de Limoux among its best-known varieties. The regional capital, Montpellier, is home to a well-preserved medieval quarter. It comprises five departments, and borders the other French regions of Provence-Alpes-Cote d'Azur, Rhone-Alpes, Auvergne, Midi-Pyrenees on the one side, and Spain, Andorra and the Mediterranean Sea on the other side. It is the southernmost region of mainland France. The fertile coastal plain is given over to agriculture, vineyards and - particularly in Roussillon - fruit and vegetables. Languedoc is one of France's major wine-growing areas. The coast of Languedoc is characterized by long sandy beaches, often with plenty of space, and a modern tourist infrastructure, with twentieth-century resorts such as Cap d'Agde, Palavas, or Narbonne Plage.
Sights
There are a variety of sights in the Languedoc-Roussillon/Occitanie Region. You could take in the sight of the many beautiful beaches and coastal areas, or check out some of the other natural beauty like Les Cevennes with its beautiful mountains and steep wooded valleys. It is a National Park area with impressive caves to explore.
You could spend some time exploring the city of Nimes, an old city with narrow streets, and remarkable Roman remains, including the Arena and the Maison Carree and Le Pont du Gard, a UNESCO World Heritage site of an impressive Roman aqueduct located just north east of Nimes.
There are actually many cities in the Languedoc-Roussillon/Occitanie Region that are sites themselves or have many sights to see within them. A couple of examples include: Beziers, which is a traditional Languedoc city with old streets, churches and gardens, and Carcassonne, a UNESCO World Heritage site and is a historic city encircled by medieval ramparts.
Regions
Languedoc-Roussillon/Occitanie is made up of thirteen departments:
Ariege: a predominantly farming area as the soil is rich and fertile but more than 50% of it is mountainous, with much of it being covered by forests.
Aude: an agricultural area dominated by vineyards and more recently, also with olive plants for the oil.
Aveyron: an area rich in culture, it contains a part of the Cevennes National Park and well-known tourist attractions like the castle of Najac, a medieval ruin perched high on a hill, and the many beautiful old castles and monasteries such as Conques Abbey, Sylvanes Abbey, Bonneval Abbey and Loc-Dieu Abbey, located near Martiel in a region with many dolmens.
Gard: contains a part of the Cevennes National Park and there are important Roman architectural remains in Nimes, as well as the famous Roman aqueduct, the Pont du Gard.
Gers: largely agricultural, with great emphasis on the local gastronomical specialties. The department is characterized by sleepy bastide villages and rolling hills with the Pyrenees visible to the south.
Haute-Garonne: is one of the original 83 departments created during the French Revolution on 4 March 1790. Its main city and capital is Toulouse.
Hautes-Pyrenees: The area has 7 different geographical areas and been known perhaps since Antiquity for its hot springs, and several towns were built around these, most notably Cauterets, Luz-Saint-Sauveur and Bagneres-de-Bigorre.
Herault: The Mediterranean beaches are a major attraction, as well as the caves of Clamouse and Demoiselles.
Lot: is one of the smaller areas and features a few tourist attractions such as Cahors and Pant Valentre.
Lozere: The main activities here are cattle farming and tourism. Tourist activities include caving and a variety of sports, such as skiing and kayaking. Lozere also contains a part of the Cevennes National Park.
Pyrenees-Orientales: is a wine-growing area and a tourist destination. Some of the tourist attractions include Perpignan, Fort de Salses, and Saint-Michael-de-Cuxa.
Tarn: this area has extremely varied geographical regions, from rolling hills, to tall mountains, to plateaus, to limestone and sandstone foothills.
Tarn-et-Garonne: is mostly an agricultural area but there is also some industry, and it benefits from its proximity to Toulouse.
Activities
There is plenty to do in this region, from miles of sandy beaches to hiking and climbing. For something a little different, try Sigean, an African safari park, which is perhaps the best and the biggest (almost 700 acres) wildlife park in France.
For another interesting adventure, try Le Train Jaune, where you can take the train up into the Pyrenees, from near Perpignan. The trip offers spectacular scenery, and open-top wagons.
Food and Dining
There are several options when it comes to food and dining. The area is known for some of its great wines and brandy. There are also some dishes native to the area that you may want to try, one of which is Foire Gras, a luxury food made from the liver of a duck or goose that has been fattened specifically for the meal.
A few suggestions for restaurants include: Le Palacio, a traditional French style restaurant; Bistrot Du Moulin, offering homemade delicacies; and Cabaret O Toulouse which offers an entertaining show while you eat.
Transportation
The Languedoc-Roussillon/Occitanie Region does have a few smaller airports, but most of them do not take many international flights. It is possible to get a flight into the local airports from places like the UK, Belgium, and Holland, or you could fly straight into the larger Lyon international airport and access the region from that airport. The region is easily accessible by TGV and train from many cities across Paris and some from other European cities. There are train and bus options within most cities, but the best way to get an overall view of the area would probably be in a rental car.