Montpellier On a Budget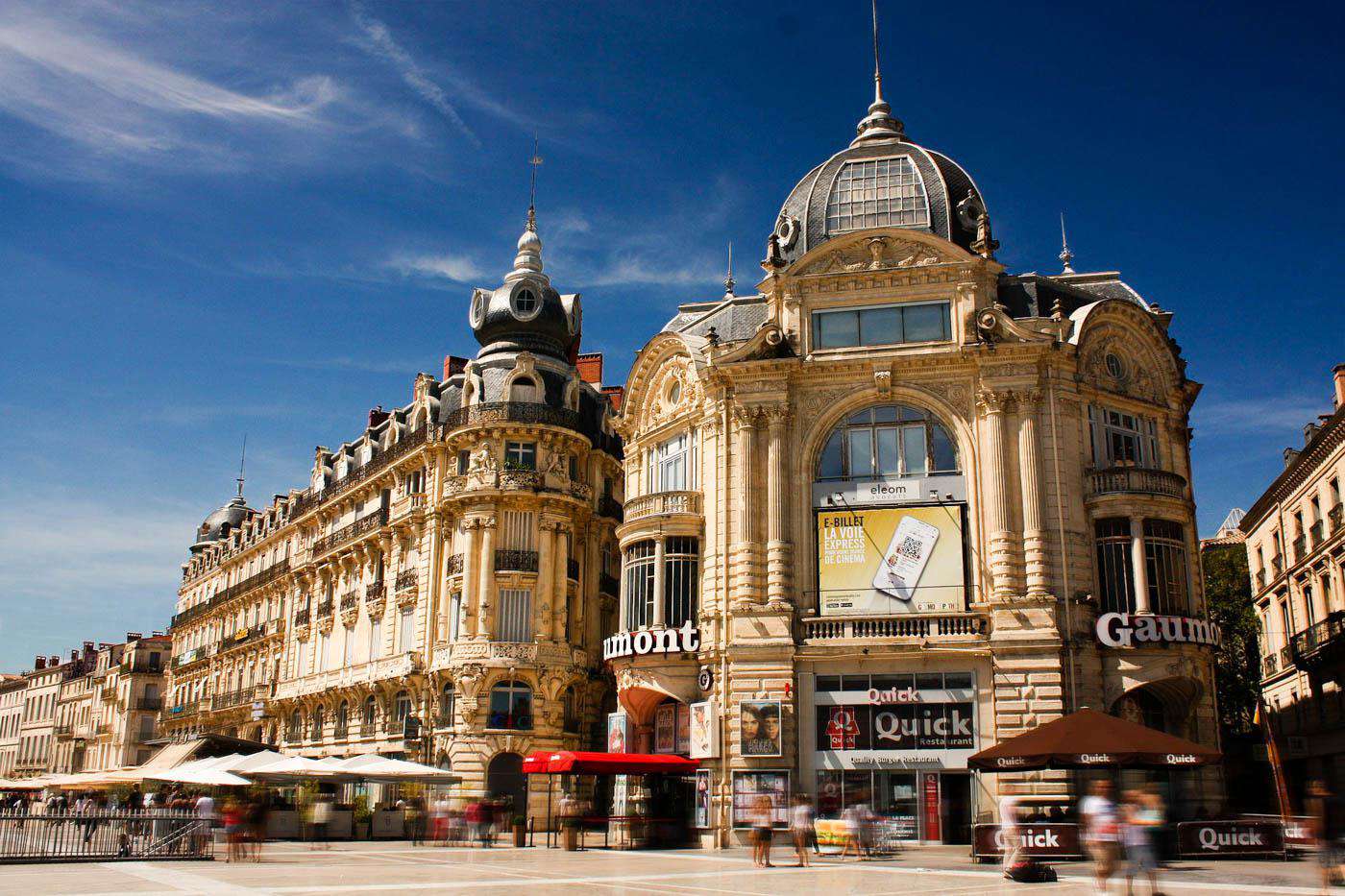 Montpellier is a city in southern France. It is the capital of the Herault department. Montpellier is the 8th largest city of France, and is also the fastest growing city in the country over the past 25 years. Graceful and easy-going, Montpellier is a stylish metropolis with elegant buildings, grand hotels, private mansions, stately boulevards and shady backstreets, and gorgeous white-sand beaches on its doorstep. Unlike many southern towns, Montpellier has no Roman heritage. Instead it was founded in the 10th century by the counts of Toulouse and later became a prosperous trading port as well as a scholarly center – Europe's first medical school was established here in the 12th century. The population swelled in the 1960s when many French settlers left independent Algeria and relocated here, and it's now France's fastest-growing city and one of its most multicultural. Students make up over a third of the population, giving it a spirited vibe.
Sights
The city's cathedral is spectacular; gazing upwards at the awe-inspiring towers is an almost dizzying experience. The Cathedral St Pierre is Montpellier's most important Gothic building, situated right in the middle of the old town. This Roman Catholic church is free to visit and has beautiful glass windows lining the cross, a stunning organ built in wood and gold and a spectacular altar. It was founded in 1364 although it was only declared a cathedral in the 16th century.
The Promenade du Peyrou, also known as the Royal Square of Peyrou, designates the part of the city leading from the elegant Arc de Triomphe to the magnificent Château d'eau. It is the work of Etienne Giral and his son Jean-Antoine, although the castle-like building with Corinthian pillars that stands on top of the romantic pond was designed by Henri Pitot in 1768. Behind it visitors will be able to observe one of Montpellier's Roman aqueducts, a wonderful work of art that is beautifully preserved to this day.
Jardin des Plantes, the city's very own botanical garden. Montpellier has a rich history as a medicinal city, and in the olden days many of the country's richest people would come down to Montpellier for its sea breeze and supposedly talented doctors. Nowadays the Jardin des Plantes is no longer used for medicinal purposes, but it still houses a vast array of plants, which are fascinating to explore. It is free to visit, so it is an ideal place for a relaxing morning stroll.
Neighborhoods
South-east of Place de la Comedie, the heart of the city, lies an example of French urban redevelopment. The neighborhood of Antigone comprises of flats, offices, hotels and shops, all created as part of a project in the late 1970s and originally the brainchild of Catalan architect, Ricardo Bofill. Aimed at regenerating this district in Montpellier, it's worth heading out of the historic district of Montpellier for a closer look.
Often referred to as the Ecusson, the old walled town and historic district of Montpellier is a maze of narrow lanes, bordered by historic buildings, churches and courtyards. This is the perfect place to wander as traffic is restricted, and the neighborhood boasts a wealth of shops, bars and restaurants. Of the Old Town's former ramparts, only two of the original towers have survived.
Situated around the old town are the central districts of Montpellier. These include residential neighborhoods, such as Beaux-Arts and Boutonnet, Les Arceaux, Figuerolles and Rondelet. Modern apartment blocks mingle with large 19th-century houses. These districts of Montpellier are known for their lively multicultural atmosphere and are a good place to explore in search of markets, restaurants and bars that are off the beaten track.
To the north of Montpellier are the city's university and hospital districts. These neighborhoods are also home to many of the city's green spaces, including the Bois de Montmaurand, the Zoo de Lunaret and the Parc Agropolis.
Activities
The Place de la Comedie is the center of Montpellier, close to the city's main train station, easily accessible by tram and a perfect location from which to explore everything that Montpellier has to offer. The imposing building at one end of the square is the city's Opera, and there are also many cute French cafes and cinemas lining the sides. At another end there is a shopping mall with some exciting French stores, and in front lies the Esplanade, a beautiful green area where there is a relaxing pond. The winding streets that lead from the Place de la Comedie upwards are great for shopping. You could also take the tram to the beach or do a walking tour of the Old Town, which is one of the best ways to really get to know the charming city.
The Musee Fabre is the city's most important museum, housing some excellent works of art. It is located on the Esplanade, by the grand Place de la Comedie, so it is very easy to reach from all parts of the city. Visiting the museum is not a quick affair, since there are always several exhibitions and several floors with admirable paintings and stunning architecture. The museum has a free day every month, so if you're visiting Montpellier it would be worth it to find out what day it will be and take advantage and spend a wonderful cultural afternoon here.
Montpellier's Zoo is one of the city's best features. Nowadays it is rare to find such attractions for free, let alone one that is so big and exciting. The zoo has everything from giraffes to lions to colorful frogs, and the animals are divided by continents and areas. The only part that requires a ticket is the Amazonian Jungle.
Food and Dining
Montpellier has plenty to offer in terms of dining options. There are many restaurants and cafes to choose from, but here are a few ideas to get you started: Burger et Blanquette, which serves fresh salads and burgers, Le Petit Jardin, which has its own garden and great views of the cathedral and serves traditional French fare, and Saveurs et Sens, which serves French cuisine with a more modern twist.
Transportation
Montpellier Car Rental Prices
Compare prices across all major rental companies:
The closest major airport is the Lyon airport, but Montpellier also has a regional airport that accepts domestic flights and some international flights from nearby countries. Montpellier is also accessible via the TGV high speed train. Montpellier has an excellent public transit system to get around the city as well including buses, a large tramway system, and a bike sharing program. Walking is also a great way to see much of the most visited areas.
Train and Bus Prices
The best prices for buses and trains in France
can be found on Omio
(formerly
GoEuro
). They let you search across all train, bus, and plane routes throughout Europe.