During my summer Euro trip, I found myself in the city center of Belfast, Northern Ireland. It wasn't a city that was on my "must see" list, rather a place I was passing through. To my surprise, it didn't take more than twenty-four hours for it to shoot up to one of the top spots of my favorites list thanks to its free/affordable attractions, friendly locals, and brilliant culture. On your trip to Belfast, lace up a comfortable pair of shoes and get ready to explore this highly walkable city.
Attractions
Belfast Castle
Price: Free Admission
No trip to Belfast would be complete without a trip to Belfast Castle. The Belfast Castle sits on the side of Cave Hill in Northern Belfast. It's just outside of the city center most easily accessible via car or local bus with a small walk. Upon arrival, you'll be immediately greeted by a quaint castle, impeccably maintained garden, and breathtaking waterway view. It won't take long for you to see why the Donegall Family chose this as their home location.
If you research Belfast Castles, you'll learn there were several throughout history. The earliest castles, located in the city center, were destroyed in a fire. Current day Belfast Castle was built during the early 1800s and renovated in the 1980s, so it can house conferences, meetings, and weddings.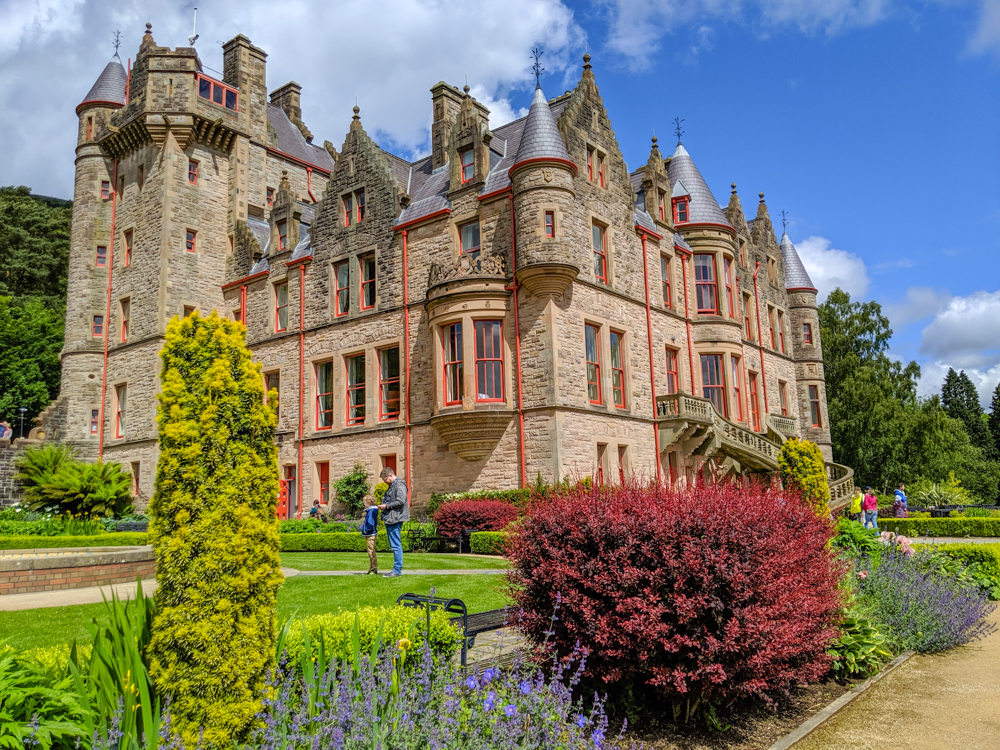 I'd recommend starting your adventure through the front door of the castle tour the first and second floor. You'll be taken back in history as you navigate old fireplaces, expertly designed architecture, and views of the outside in almost all directions. If you need a light snack or beverage during your site seeing, a small cafe is located on the 1st floor where you can enjoy inside or out in the garden. One a sunny day, the garden is the best location to sit back and enjoy an afternoon.
Botanical Gardens
Price: Free Admission
One of the most peaceful places in the city is the Botanic Garden. The Botanic Garden can be found on the South side of the city. This inviting garden is a perfect way to escape into nature while staying within the city.
There are three mains components to this garden: the rose garden, palm house, and tropical ravine.
Rose Garden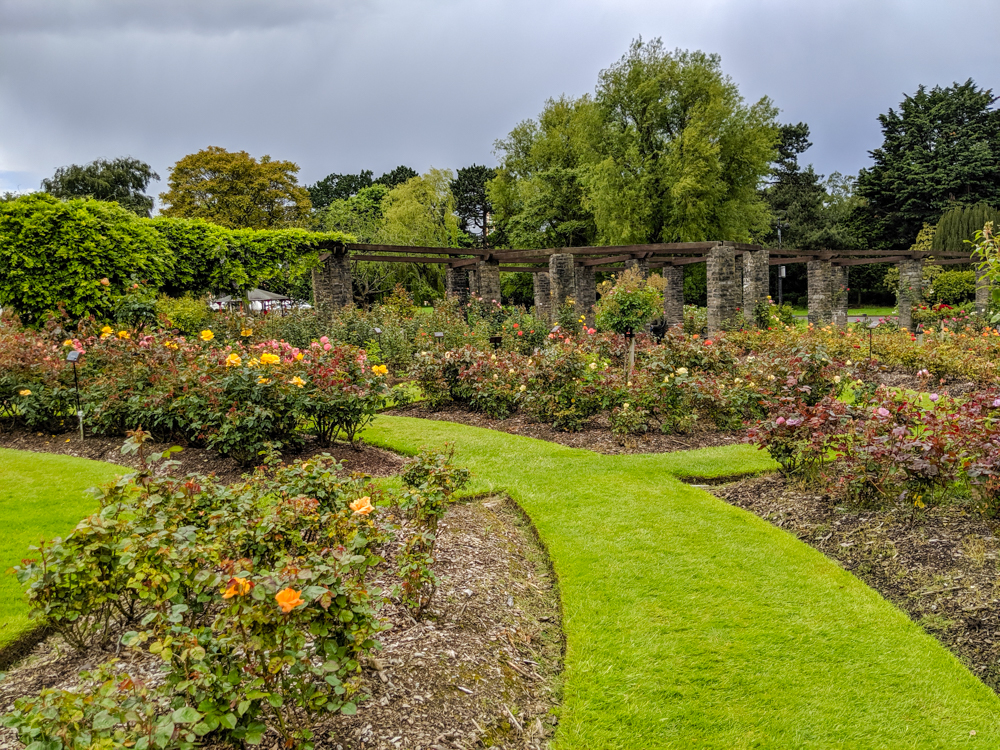 One section of the garden is full of roses. What makes this rose garden unique is the abundant number of types. Each section of the rose gardens includes dozens of rose breeds. To help viewers navigate, a plaque is included with who discovered that species, where it was first bred, and the year. There are some truly remarkable smelling roses I've never encountered before.
Palm House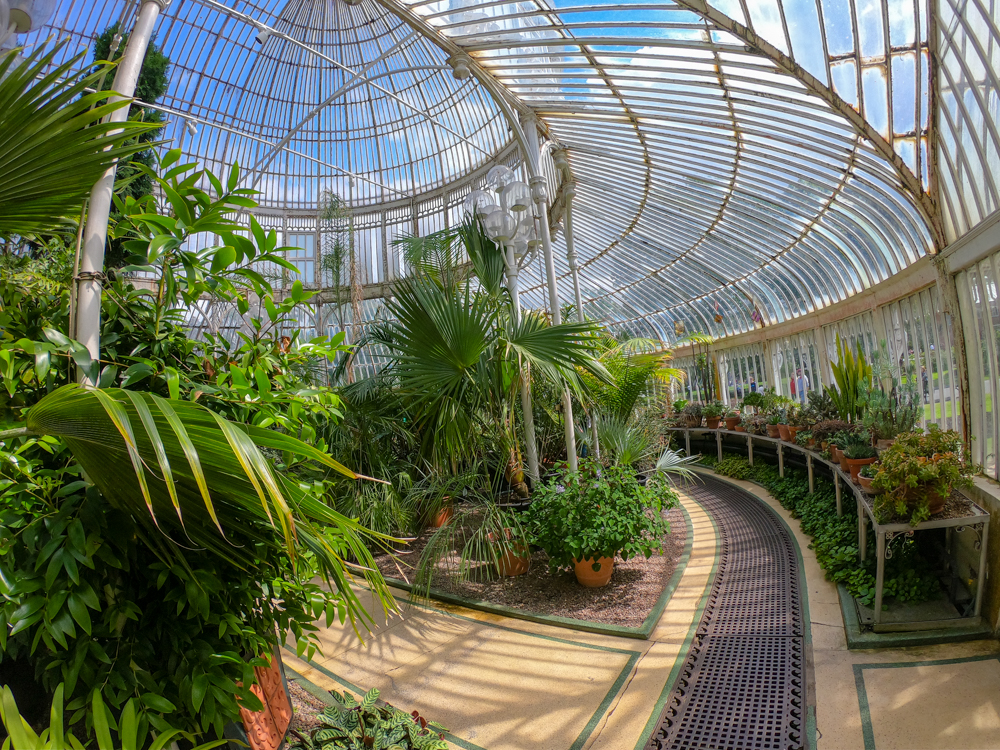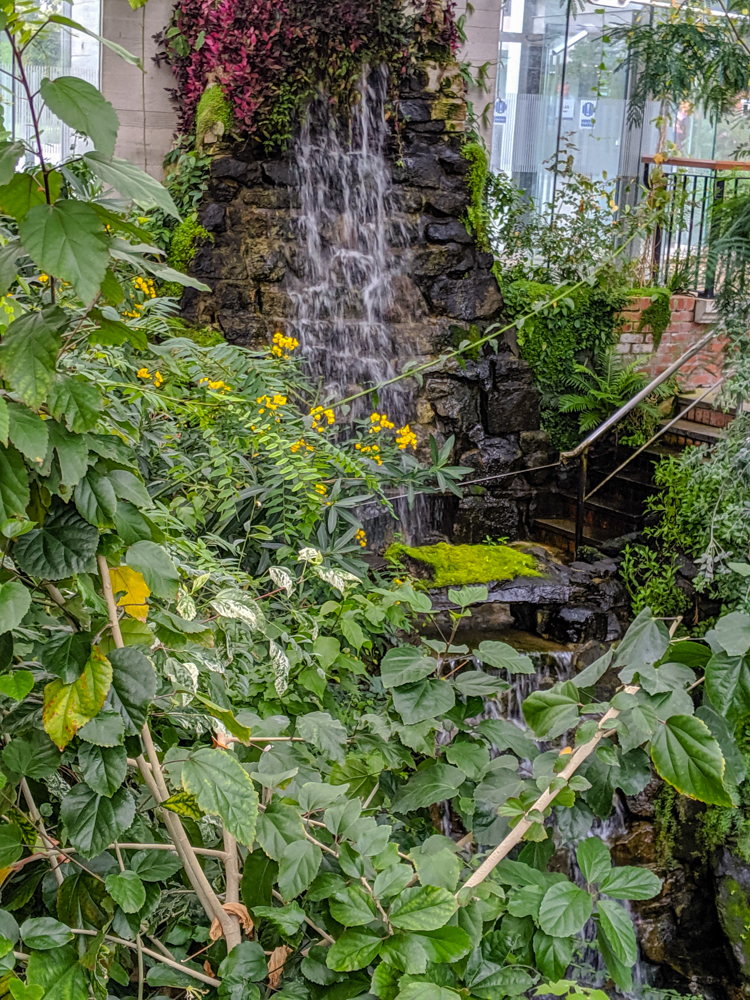 The palm house is a spectacular greenhouse that holds three different rooms full of warm climate plants. There aren't too many signs, but that doesn't take away from the three chambers of flowers, palm trees, and succulents.
Keep in mind it's toasty and humid inside, but well worth the beautiful plants and flowers you'll see.
Tropical Ravine
The last stop during your Botanic Garden trip is the Tropical Ravine. This building is divided into two sections housing tropical plants and temperate plants. Hundreds of trees, flowers, and other plants can be viewed alongside information plaques to learn more about what you can see. There are also audio files and a few games to aid in the plant learning experience.
The Peace Wall
Price: Free Admission
To understand the importance of the Peace Wall, you'll need a little background on the history of Belfast. Belfast was split in two by a wall where the Republicans and Nationalists Catholics lived on one side and the Loyalists and Unionist Protestants lived on the other. Walls were originally built in 1969 after violent protests and riots and were supposed to be temporary. The overall number of walls and barricades grew throughout Northern Belfast starting at 18 to 59 in 2017 stretching over 21 miles.
The most well-known wall separates Falls Road and Shankill Road. Today these walls boast of art and messages of peace and support to removing the walls. As you walk along reading thousands of messages begging for peace, it's hard not to get emotional as you visibility see the disparity the region has faced as a result of the walls being built. Bring tissues!
The Titanic Exhibit
Price:
Adult £19.00, Child (5 - 16) £8.50, Child (> 5) £0, Senior 60+ M-F £15.50, Student 16+/Un £15.50, Family Pass (2 Adults, 2 Children) £46.50
I've watched the movie Titanic about 500 times and had no idea Belfast is where the Titanic was built. The construction of the Titanic was supposed to prove to the world Belfast was an engineering hub that would bring prosperity and jobs to the region. As we all know, the Titanic sunk (at no fault to the Belfast worker efforts), leaving the city unclear for many years how to move forward in this area. There were also a number of Belfast citizens that went down with the ship.
This exhibit, which comes highly recommended by Northern and Southern Irish locals, includes a load of history, interactive exhibits, and mostly unknown facts about the ship and those lost.
Black Taxi Tour
Price:
1 - 2 People £35.00/person, 3+ £12.00/person
One of my biggest regrets is not taking a Black Taxi Tour. Black Taxi Tours is a cultural experience. You'll be driven around town in a black taxi by a local who will take you to tons of places and share the history of the city. The Irish are known for their impeccable storytelling capabilities and this tour highlights that part of their culture too. If you only have a couple of days in the city, splurging on the tour to make the most of your time in the city and immerse yourself in the culture through the eyes of the people who lived it is the best way to go. This is on my must-do list on my next visit to Belfast.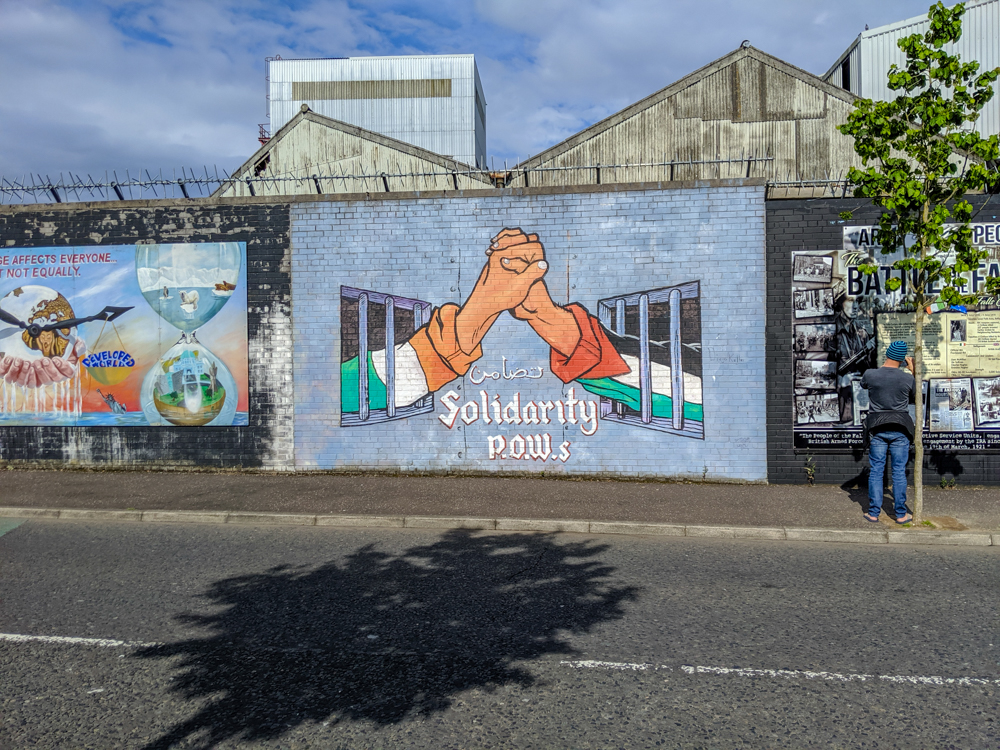 City Hall Gardens
Price: Free Admission
Belfast City Hall, located in the city center, has turned its gardens into memorials to document people, events, and history. In total, these gardens include 18 different memorials. Two of the most well-known memorials are for those who died in the first world war and the 1,512 who passed on the Titanic. For the later, it was the first time in history that a monument included all the names of the passengers and crew, including postal workers and musicians.
Cathedral Quarter
Price: Free Admission
Whether you're looking for a pub to socialize with the locals or just enjoy cobblestone streets with string lights, you'll find yourself right at home in Cathedral Quarter. This is the most festive part of town in the evening if you are in search of nightlife with multiple bars and restaurants. I enjoyed just walking through the streets on a warm evening taking in the atmosphere before ducking into a burger and shakes restaurant to hide from a rainstorm. Pro tip - Travel around Belfast with an umbrella, especially when visiting outdoor locations.
More Free Attractions
Need more things to add to your itinerary? Here are some other noteworthy options if your schedule isn't packed enough already.
St. George's Market
- Once the heart and sole of Belfast.
The Political Murals
- Located near the Peace Wall referenced above, you'll find dozens of murals that serve as memorials to those who fought as well as current events.
Ulster Museum
- This museum has it all, from dinosaurs and mummies to classic art. It's located on the outskirts of the Botanic Gardens.
Stormont Parliament Building
- Perfect for those interested in politics within the region, both current and historically.
Transportation
While most of the city is highly walkable, the most common and hassle-free way around is by bus. Belfast public transportation services are excellent and incredibly affordable. An all-day pass to take you across the city will run you £4.00 for unlimited use. Whenever I travel in Europe, I'd found the free app MoovIt to be most useful when searching for bus routes and times.
And if you're looking for a cheap place to stay, check out our
list of the best hostels in Belfast
.