Rockhampton On a Budget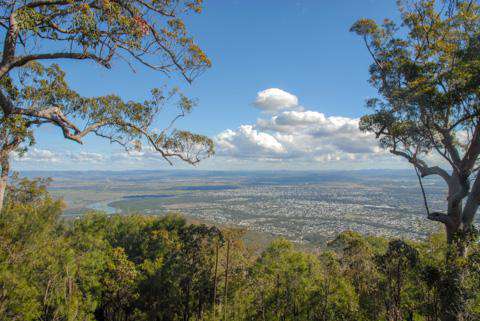 Rockhampton is a city in Queensland, Australia with a population of around 75,000. It dates back to 1855 and historically the economy was driven by gold, mining, and agriculture. Today it feels more bustling than you would expect in an "outback town." There's traffic, suburban sprawl, and continuing growth and development. The city sits on the Fitzroy River about 45 kilometers from the river's mouth.
The city has more than 300 days of sunshine yearly and is a popular travel destination year around. There is no shortage of outdoor activities that you can enjoy and there are plenty of outdoor parks and recreation areas to visit. The climate is humid subtropical and the city sits on the Tropic of Capricorn within the southeast trade wind belt. Temperatures typically range from 22 to 32 degrees Celsius in the summer and 9 to 23 degrees Celsius in the winter season. Summer is the wet season and winter is the dry season.
Sights
There are plenty of sights around town, but some of the most popular include the Rockhampton Zoo, which is best visited at 3:00 during feeding time, the Botanic Gardens, just outside the zoo, the Rockhampton Heritage Village, with some fascinating historical buildings, Dreamtime Cultural Centre, which displays local, aboriginal artwork, and Mount Etna Caves National Park, which offers guided tours of the area's interesting caves. Another interesting place to visit is the Koorona Crocodile Farm, where you can view crocodiles and then enjoy a crocodile based dish in the cafe. Prices are extraordinarily high, with main dishes costing you more than $20. It is possible to arrange a tour of the facility, and this will likely give you the best deal.
Neighborhoods
Rockhampton can be divided into a north and a south side. There are three bridges that connect each side. One is for trains and the other two are for vehicles. To the north of the city is the Shoalwater Bay Military Training Area. There are ten shopping centers around town that include many major national and international retailers.
Activities
Mount Archer is a great place to visit. It has nice views of Rockhampton and can be reached by traveling towards Frenchville and turning right onto Pilbeam Drive.
The town is also famous for several good festivals. Both the Multicultural Festival and CQU Open Day have market stalls with international food, music, and cultural activities. The Village Festival is the largest music and arts celebration in the area and offers music, performing arts, visural arts, and street theater, among other things. The Big River Jazz Festival is a three day jazz festival in September. There is also the Pilbeam Theatre, that seats 1200 people. They host national and international music and comedy shows.
There are ten major shopping centers around town with many national and international retailers represented.
Food and Dining
There are a handful of decent restaurants around town. Blue Truffles has great food at a decent price. For fresh seafood try Aficionado. Indian, Italian, Thai, and Vietnamese restaurants are also available.
There are also four nightclubs in town on William Street near Quay Street. Bars are spread throughout town as well. There's a particularly lively atmosphere at the Criterion Hotel on Quay Street.
Transportation
The Rockhampton Airport is the easiest way to arrive in the city, with regular flights arriving from Brisbane and Sydney among other cities. Alternatively, you can drive into town on a quality road. Expect a seven or eight hour drive from Brisbane. You can also arrive by train from Brisbane, with six trains a week making the journey.
Once you're in Rockhampton, it is best to have access to a car to the explore the area. Roads outside of town are almost all paved and high quality. There are plenty of rental car companies in town and you will have your choice of vehicles. Taxis are also available around town as well as to and from the airport. The trip from the airport to the city center takes about 15 minutes. Cycling around town is possible as well. The area is relatively flat and traffic is typically not a problem. Drivers are less welcoming to cyclists as you venture into more rural areas. The city center is relatively walkable and many destinations can be reached on foot.
Related:
Looking for a party? Find a
hostel in Sydney
,
Melbourne
,
Cairns
, or along the
Gold Coast
.