Andalusia On a Budget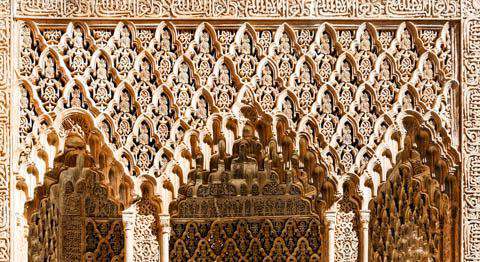 The Andalusia Region of Spain is located in the south of Spain. The territory is divided into eight provinces: Almeria, Cadiz,
Cordoba
, Granada, Huelva, Jaen,
Malaga
and the capital city of the region, Seville. Andalusia is in the south of the Iberian Peninsula and is the only European region with coastlines on both the Mediterranean and the Atlantic Ocean. Traditionally, the main economic contribution of the area is from agriculture, but in recent years the service industry, specifically tourism, retail, and transportation, have become at least as important and possibly even more important to the economy.
The culture of Andalusia has been shaped by its history and geography, as well as its complex flows of peoples and civilizations, many very different from one another. For many years, the region sat on the edge of two different religions and ideologies,
Christianity
and
Islam
, which has produced a fascinating collection of cultural giants: ancient mosques transformed into churches; vast palace complexes replete with stucco; a cuisine infused with splashes of North African spices; and a chain of towns that dominates the arid, rocky landscape.
A great way to experience this dynamic region is to take a
road trip through Andalusia
stopping by many of the cities, small towns, and national parks along the way.
Sights
One of the most popular sights in the area is Alhambra, which is an extremely popular palace in the
Granada
area. This is a must see for many tourists, and so, is often crowded, but with part palace, part fort, part World Heritage site, and part lesson in medieval architecture, the enchanting Alhambra is worth the visit.
Another popular sight in the area is Alcazar, which was built mostly in the 1300's in what was known as the Dark Ages, but there is nothing dark about this fabulous piece of architecture. It is still a royal palace and has many amazing and beautiful rooms to explore. It has been called so beautiful by some that they say they hope Heaven is as beautiful as Alcazar.
Regions
Andalusia is a big region, so there are many areas and neighborhoods worth visiting. One of the main cities, also the capital of the region, is
Seville
. It is the largest city in the area and is home to many of the local sights, including 3 UNESCO World Heritage Sites. Seville has many festivals and great restaurants and is a favorite destination of many.
Another popular city and location in Andalusia is Granada. Granada is home of the Costa Tropical, a large beach area which is famous to foreigners and locals alike as a popular vacation destination. Granada also has many sights and restaurants worth visiting.
Malaga is another popular area and city in Andalusia. This is where the largest airport in the region is located and it is home to the Costa del Sol which is an even larger and more popular beach area than the one in Granada. There is plenty here to see and do as well.
Activities
Spain is big on festivals and Andalusia is no exception to that. There are many festivals within the region, one of which is the Carnaval. No other Spanish region celebrates Carnaval with as much spirit, dedication and humor as Andalusia. Here it becomes a 10-day singing, dancing and drinking fancy-dress street party spanning two February weekends.
Andalusia has plenty of other activities as well, from exploring natural beauty to shopping at retail stores to enjoying time at the beach. Because of its location on the waterfront, it is a big port area and so there are many cruise ships that dock in the cities of the region, which produce multiple tours to experience. Some of the bigger cities such as Seville have hop on hop off bus tours, which will allow you to see most of the bigger attractions with ease.
Food and Dining
Andalusia is gaining more and more popularity for its cuisine. The area has some spectacular dishes with hints of influences from Africa as well as authentic Spanish flavors. A few local dishes to watch for include: Gambas al Ajillo, which is a sweet and spicy prawn chili, Jamon Serrano, which is a wafer thin slice of sweet and salty cured ham, and Calamares/chipirones a la plancha, which is grilled squid (or baby squid) with lemon, parsley and garlic sauce.
One top rated restaurant in the region is La Brunilda, which is a great place to get some local Tapas. As a region surrounded by the Mediterranean on one side and the Atlantic on the other, seafood is a popular food in the area. One of the great seafood restaurant options in the region is Casa Joaquin, which is said to have some of the best seafood in the area, but call ahead as they fill up fast and reservations are highly recommended.
Transportation
There are a few airports in the region, which are legally capable of receiving international flights, but the main airport for international flights in the region is the Malaga airport, which is the largest airport in the southern area and has many incoming and outgoing flights as it is one of the busiest airports in Spain.
The Andalusia region has a lot of great countryside to visit if you enjoy natural scenery. If you plan on visiting areas of the countryside, a rental car is strongly recommended for your visit. If you plan to stick mainly to the city areas, however, renting a car is discouraged as there is an excellent public transportation system in Andalusia's cities with regular transit from city to city - and difficult driving and parking in the city areas.
Looking for a party in
Barcelona
or
Madrid
?
Traveling alone to
Granada
or
Seville
?