Punta Arenas On a Budget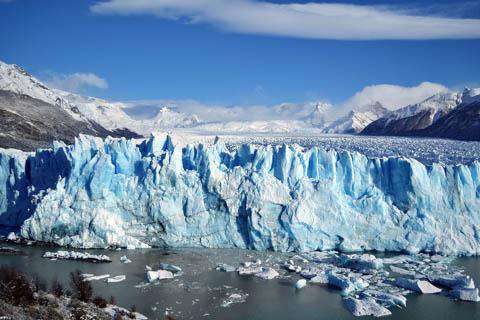 Punta Arenas is in the far south of Chile and has a long history of maritime commerce, oil extraction, and sheep farming. It's the most populated city on the Strait of Magellan and has all the facilities you might need as a traveler, including banks, markets, drugstores and equipment shops. With a population of about 130,000, the city is a comfortable place to spend time. It serves as a base for Antarctic expeditions, although many expeditions also start in Ushuaia, Argentina, and Christchurch New Zealand.
The only thing predictable about the weather in Punta Arenas is that it's unpredictable. Don't be surprised if you get dramatic shifts in the weather over the course of one day. You are almost guaranteed snow during the winter months. The city sits at a low latitude, but has a subpolar oceanic climate. The temperature is influenced by the ocean, and average lows in July are just below freezing, while highs in January are in the high 50s Fahrenheit. Rainfall is most common in April and May and the snowy season is through the entire winter, from June until September.
Check out our ultimate guide to
Traveling in Patagonia
.
Sights
There are some interesting things to see both in town as well as outside of town. In town you might be interested in stopping by La Cruz Hill for views of the city. Also visit Maggiorino Borgatello Museum, Punta Arenas Cemetery, and Austral Brewery, which is the southern most brewery in the world and is sometimes open for a tasting session.
Outside of town you can visit a penguin colony known as "Seno Otway" or see whales at Rey Jorge Island Natural Sea Park. There are also a handful of other parks in the area that are well worth a visit.
Neighborhoods
The city itself is oriented around its main square, "Plaza de Armas." There are several monuments on the square including one of Hernando de Magallanes. Another interesting area is the port area. It's located in the eastern part of the city right next to the city center. The area is less touristy, but has a few shops, travel agencies, and cafes.
Activities
There are a variety of treks and tours that you can enjoy in the area. If you're interested in ecotourism, Amazing Tours is a company that tailor designs trips for hikers in the area. You can also make a five hour trip (two hours each way by boat) to Isla Magdalena Pinguinera. This island is an excellent place to see pengiuns between the months of October and April. It is important that you stay on the path while you're on the island.
If you're interested in shopping, there's a small open market that sells touristy items in the downtown area. There is also a large outlet mall in the outskirts of town if you need to pick up any supplies or hiking equipment.
Food and Dining
Restaurants in the area include pizza, sandwiches, cafes, and seafood among other things. There's a fish market that has a few good seafood eateries on the second floor, but it gets quite crowded at lunch time. There are also a handful of pubs in the area where you can grab a drink and catch up with other travelers.
Transportation
The easiest way to get to Punta Arenas is by air. Just outside of the city you will find the area's main international airport. There are plenty of flights that arrive from Puerto Montt and Santiago. Once you arrive at the airport you'll be greeted by a shuttle bus or taxi and the ride is about 15 minutes. You could also take a bus from Puerto Natles or Rio Gallegos in Argentina. If you're in Punta Arenas during the summer months between December and March, don't be surprised if you encounter some crowds from cruise ships, as this is the peak time for cruising.
Once you're in town, you can walk most places. The wind can make walking unpleasant between the months of September and October. During the most windy days they tie a rope line to city lamp posts so that you can hang on.
If you're hoping to head out of town, you can hire a taxi for the trip. It might cost you upwards of US$50 though, depending on your destination of choice.
Related:
Looking for a
party hostel in Rio
,
Sao Paulo
,
Lima
, or
Buenos Aires
?
Traveling alone through
Argentina
?