Michigan On a Budget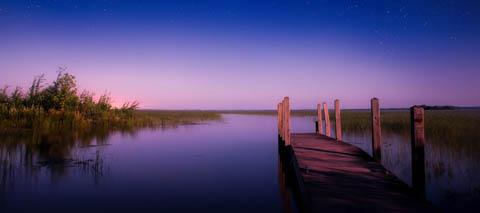 Surrounded by four of the five great lakes, the U.S. state of Michigan consists of two peninsulas, the Upper Peninsula and Lower Peninsula. The Lower Peninsula is the portion shaped like a mitten and is a center of manufacturing and high-tech industry. It is also home to the country's three major automobile companies—General Motors, Ford, and Chrysler—whose headquarters are in the Detroit metropolitan area. The Upper Peninsula is separated from the Lower by the Straits of Mackinac, a five-mile channel that joins Lake Huron to Lake Michigan. In contrast, the Upper Peninsula is sparsely populated and is economically important for its status as a tourist destination and its abundance of natural resources.
So whether you're a city person or a country person, Michigan has a mix of both. Its economy is diverse, split between tourism and industry, which offers a wide range of attractions for visitors. The Lower Peninsula holds all the comforts and entertainment of a metropolitan area, while the Upper Peninsula exhibits all the wonders and beauty of the rugged outdoors.
Sights
The Lower and Upper Peninsulas of Michigan are two different worlds—one a hub of business and industry the other a gem of nature.
As far as city sights go, Lansing, Detroit, and Ann Arbor are a few of the Lower Peninsula centers. Lansing is home to the State Capitol as well as the Michigan Historical Museum, both offering insight from the industrial history of the state to the history of the first people. Detroit is the largest city and has a wide range of sights from arts and historical museums to places like the Henry Ford Estate and museum, historic Fort Wayne, as well as the Detroit Public Library. Ann Arbor lay home to the University of Michigan in addition to museums in archaeology, art, natural history, and an arboretum. The cities of Michigan have museums and historic locations to occupy extensive sight-seeing.
Yet, some of the most breathtaking sights of the state lay in the natural wonders. Some of the more popular locations include Isle Royale National Park, Pictured Rocks National Seashore, Sleeping Bear Dunes National Lakeshore, and Tahquamenon Falls State Park. Each holds opportunities to catch sight of native wildlife like wolves, foxes, moose, otters, ospreys, herring gulls, and falcons, as well as the beauty of natural occurrences like rushing waterfalls, vast lakes, dunes, cliffs, beaches and rocky shoreline.
Mackinac Island is a sight of its own, existing in a place lost to time with no cars or buses. Visitors can take a ferry to the island and spend the day wandering through the shops of the old town, touring the island on a horse-drawn carriage, hiking, or visiting the historic Fort Mackinac.
Regions
Detroit is the largest city of Michigan. Nicknamed "Motor City," it is the world's automotive center, but it is also a center of history and culture. In addition to the plethora of museums, it is home to the neoclassical Detroit Institute of Arts, and is also the birthplace of Motown Records, whose chart-topping history is on display at Hitsville U.S.A. (Detroit's Motown museum). Like any city, Detroit is also a hub of shopping, dining, theaters, and entertainment. A cultural center of Michigan, Detroit attracts millions of visitors each year.
Activities
Of course, a visit to any of Michigan's cities will have more than enough activities to occupy an extended visit. From museums, galleries, and historic landmarks, to dining, music, and theater, the list of things to do and places to see goes on. Even the state parks have much to offer in natural phenomena, wildlife, hiking, camping, skiing, boating, and fishing. Being surrounded by lakes, some of the biggest lakes in the world, Michigan is a center of boating and fishing. With 64,980 inland lakes and ponds in addition to the Great Lakes, it is in fact one of the leading U.S. states for recreational boating. A visit to Michigan, depending on how you plan it, can give you a little taste of two worlds—the bustling sight of the cities, as well as the peaceful calm of nature. Don't forget to see some of the state's historic lighthouses as well, dotted along Michigan's 3,288 miles of shoreline!
Food and Dining
While the metropolitan areas have just about any food you could want, a traditional Michigan recipe is that of the meat pasty. With Cornish and Finnish roots, these popular D-shaped beef and veggie meat pies began as miners' fuel. It is a particular tourist attraction of the Upper Peninsula where ethnic groups adopted the pasty for use in the Copper Country copper mines. If the food of miners doesn't appeal, Michigan is like any American state with many burger joints and restaurants dotted throughout the UP, and a cluster of chains, fine dining, and ethnic restaurants, available in any of the cities. Some of the top rated in Detroit include Pizza Papalis, Michael Symon's Roast, Slows Bar BQ, Giovanni's, and Lafayette Coney Island.
Transportation
A few major airports on the Lower Peninsula include Detroit Metropolitan Wayne County Airport, Bishop International Airport, and Gerald R. Ford International Airport, which are each serviced by major airlines. For the Upper Peninsula, the biggest airports include Sawyer International Airport and Houghton County Memorial Airport.
Amtrak passenger rail services the state, connecting many southern and western Michigan cities to Chicago, Illinois.
By car, Interstate 75 is the main highway between Detroit, Flint, and Saginaw extending north to Sault Sainte Marie and providing access to Sault Ste. Marie, Ontario. I-69 enters the state near the Michigan–Ohio–Indiana border, I-94 enters the western end of the state at the Indiana border, I-96 runs east–west between Detroit and Muskegon, and US 2 enters Michigan at the city of Ironwood.
Related:
Looking for a
party hostel in Hawaii
or
Miami
? Traveling alone to
LA
or
New Orleans
? Want a budget hostel in
NYC
?