China On a Budget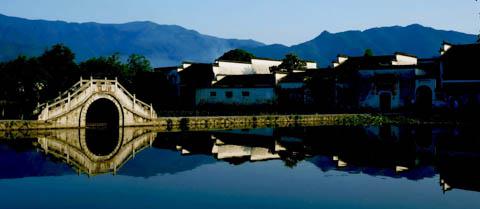 China is as diverse as it is crowded. It's a large and rapidly changing country. It has countryside that is filled with rural agriculture and village communities that follow the same traditions their ancestors followed. It also has some of the world's most rapidly evolving and cosmopolitan cities. Explore vibrant Shanghai and feast on the city's famous dumplings. See the city lit up at night and shop in stores that clearly highlight this city as a fashion capital of the world. Head to Beijing, where old and new sit next to each other. Wander through the meandering hutongs that date back centuries or visit some of the new and modern shopping centers. Head south to the the stunning Tiger Leaping Gorge or north the the open and empty Inner Mongolia. China has so much to offer visitors that many spend weeks, if not months, trying to see it all.
The people of this country are eager to chat, even if you don't understand their language. It's a welcoming country and, while it may feel overwhelming at first, you'll quickly make yourself right at home.
Prices are on the rise here and this trend is likely to continue. Visit now, as it will only become more expensive in coming years. It is possible to save some money if you plan ahead. If you're hoping to stay in hostels, it is worth it to get a hosteling international card. Many hostels in the larger cities are members of the organization and offer discounts to those guests with membership cards. Also, instead of eating all of your meals in restaurants, take advantage of the street food available in cities. It's more affordable than sit down restaurants and it gives you the chance to try some uniquely authentic Chinese food that you'll never find at the takeaway restaurant back home. Whether you're traveling on trains or buses, make reservations as soon as possible as the more affordable seats tend to fill up quickly. If you're traveling all over the country, it's worth taking a few flights as plane tickets are reasonably priced and the time you save will be invaluable.
At A Glance
Many people head to China and do a highlights tour. They visit the major cities and head to very specific destinations that are well marketed to visitors. If time allows, try to step outside of the tourist destinations and visit some areas that are authentically Chinese. They do still exist, whether you're in a rural community in the southern part of the country, or wandering through a local neighborhood on the outskirts of Shanghai.


There are plenty of restaurants around China that are targeted at foreign tourists. They offer menus in English and can help you select a dish. If you're looking for a different type of experience, find a more local restaurant. Choose one that's crowded and as you walk in look around and see what everyone is eating. Point it out to the waiter so you know you're getting something delicious. It's okay that you don't speak the language. It's even part of the fun.


It can be difficult to get bus or train tickets when you don't speak Chinese. Carry a guidebook with you that has the names of cities in Chinese characters. Circle your destination with a pen and show it to the ticket vendor. This strategy also works with hotel addresses and taxi drivers. It'll give you peace of mind to know you have a basic means of communicating with people.


China is crowded and the people that live there are accustomed to this. Sometimes you have to assert yourself more than you would in other countries. If you're in line to buy tickets, don't be surprised if people don't always respect the queue. This isn't uncommon. Stand your ground and don't back down when someone tries to push their way through.


If you find yourself in a bind and need someone who speaks English you'll have more luck approaching the younger people. Even children as young as ten are more likely to be able to help you out than an older adult. English is taught in many schools and students will be thrilled with the opportunity to practice on a native English speaker.
Related:
Looking for a
hostel in China
?
Traveling alone to
Beijing
or
Hong Kong
or want to party in
Shanghai
?
Top Tourist Attractions
The Great Wall:
Right outside of Beijing you'll find the Great Wall. It can be visited either on a tour or by public transit and you can find crowded sections, and those that are essentially deserted. Take your pick. If you decide to arrange a tour, make sure it leaves early in the morning so you reach the Great Wall at an early hour. Also make sure you know which section you're going to each has something unique to offer.
The Forbidden City:
The Forbidden City is just north of Tiananmen Square and served as the imperial seat for Ming and Qing dynasty emperors between 1420 and 1912. It's a must see for any visitor to Beijing, but it's recommended that you get their early in the morning before the crowds gather.
The Terracotta Warriors:
The Terracotta Warriors protected the tomb of the first emperor of the Qin dynasty, who was buried in 210 BC. They were discovered by a farmer in 1974. They are an impressive sight that is a highlight of a visit to the city of Xi'an.
Popular Foods
You can find Chinese food almost anywhere in the world, but these knockoff versions often pale in comparison to the food you get in China. The cuisine is as diverse as the people, and you'll have local specialties to try whatever city you find yourself in.
Hot Pot:
The Chinese Hot Pot starts as a pot of boiling water that sits on a burner in the middle of your table. The water is usually seasoned with herbs and vegetables. You prepare the soup yourself, and it typically includes thinly sliced lamb or beef, several types of noodles and vegetables and flavors such as ginger or garlic. The soup is served with a side of peanut dipping sauce which you add after the meats are cooked.
Shanghai Soup Dumplings:
This Shanghai specialty is a unique twist on dumplings. They're steamed with a broth inside, that explodes with flavor in your mouth on first bite. They're delicious, but watch out, they're hot! They're most often prepared as a breakfast dish, but they're so good you'll likely want to have them several times while you're in the city.
Peking Duck:
This Beijing specialty is a crispy duck, served with a special sauce and flat pancakes. There are restaurants throughout the city that offer this specialty, but ask around as some are better than others. The bones of the duck are often boiled into a soup or broth which is then served to you at the end of the meal.