Should you visit Australia or Indonesia?
Indonesia is a much cheaper place to travel around in than its southern neighbor, Australia. Indonesia's overall lower cost of living equates to amazing deals and a great value for travelers to its beautiful beaches and rich jungles.
Australia is a large and diverse country both in its landscapes and cultures. On the coasts you'll find great beautiful beaches and big cities. In the north are tropical areas known for wildlife. And in the center is deserts, forests, and geological wonders like no place else on Earth. The Outback, the Great Barrier Reef, the Blue Mountains, Ayers Rock, Surfer's Paradise, and the Sydney Opera House are just a few of the world famous locations to see in Australia.
Indonesia is a relatively inexpensive destination known for beautiful tropical beaches, exotic jungles teeming with wildlife, and large urban areas full of culture and markets. Visitors to Indonesia are often surprised at the number of activities to do and places to visit, as once they step away from the beach, they find historic temples, eco-tourism adventures, jungle and mountain hiking, and more.
When is the best time to visit Australia and Indonesia?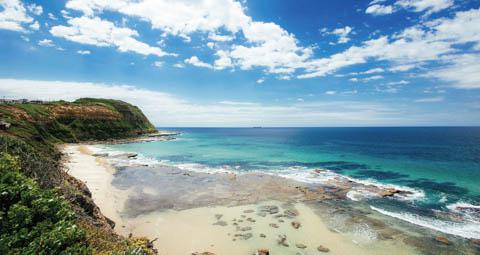 Australia, being in the southern hemisphere, experiences warm summer months from November to April, and colder winter months from May to October. However, northern Australia is fairly close to the equator, and experiences warmer weather year-round. At the same time, southern Australia experiences four full seasons (much like the U.S. and Europe), with cold winters and warm, humid summers.
Much of northern Australia can be visited year-round due to the warm tropical climate and mild winters. However, the best time to visit Australia's beaches and big cities of the southeast is in the Spring, Summer, and Fall (avoiding June, July, and August as they are the coldest months). Traveling to Australia in the shoulder seasons can often lead to cheaper prices.
Much of Indonesia is very close to the equator and quite tropical. Therefore, the seasons are divided between wet and dry depending on seasonal winds. The dry season is from May to September, while the wet season is from October to April. A few places have an exception to this (such as Sumatra), but you can expect warm tropical temperatures everywhere in the country.
Why is Australia more expensive than Indonesia?
Australia is a modern, first world nation with a high cost of living, modern technological and industrial economy, and thriving middle class. All of these factors raise the overall prices for travel in Australia compared to much of the world, especially some of its Pacific and Asian neighbors.
Modern hotels and restaurants can be found everywhere, providing the level of luxury and modern conveniences that western tourists from the U.S. and Europe expect. However, this level of luxury comes at a higher price.
The overall low cost of living of Indonesia, combined with low wages and a massive population has left the tourism industry with plenty of competition, especially compared to some of its Asian neighbors. For western travelers from the U.S., Australia, or Europe, this means that Indonesia is a dream destination for a cheap price (once you pay for a plane ticket). With some of the most beautiful tropical destinations in the world available for extremely low prices, it's easy to see why this is a popular destination.
What are the most expensive and cheapest cities and regions in Australia and Indonesia?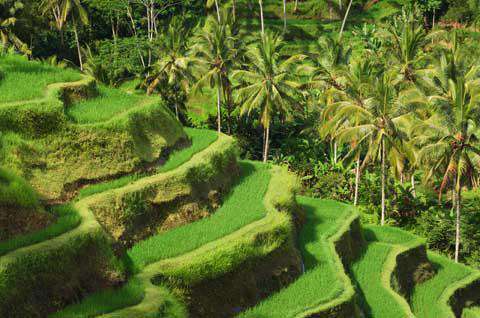 The beach areas of Australia can be fairly expensive, especially in the peak summer months. The east coast beaches in Queensland from Bisbane and the Gold Coast all the way up to Cairns are full of higher-end hotels and restaurants. However, cheaper options can be found as there are also plenty of hostels, budget hotels, and less expensive restaurants. The areas around the Whitsunday Islands and the launching points for the Great Barrier Reef can also be pricey.
The larger cities of Australia, especially those in the southeast, can get expensive as well. While budget options are available, expect prices to be generally higher for most services.
Tours and excursions into the Outback and central areas of Australia can sometimes be expensive due to the great distances that must be traveled as well as the prices for activities such as visiting national parks, hiking and trekking, etc.
Tourism has driven up prices in some areas of Indonesia, namely Bali, Lombok, and some of the surrounding islands known for their beaches and scenery. If other travelers are flocking to an area, then expect prices to be higher.
In the larger cities of Indonesia, it's possible to find a wide range of accommodation, restaurants, and activities at a variety of prices. Budget hotels and hostels are often found not far from high-end luxury hotels. If you want luxury, you can expect to pay a fair amount more for it, but it is still usually of good value and quality.
In the countryside, prices can be very cheap, especially in off-the-beaten path locations.
How you can save money when visiting Australia and Indonesia?
In Australia, booking ahead for hotels and hostels can often save you money and provide the ability to shop around.
Public transportation in Australian cities is cheap and efficient, and sometimes even free. Use it whenever possible. Look for long distance bus routes between major cities if renting a car is too expensive. Also, the train can be an affordable and relaxing option.
Eat the street food. In Indonesia, small eateries known as "warungs" are everywhere in urban areas. They offer delicious food at a cheap price. Also, buying food at local markets is significantly cheaper than at restaurants or larger stores.
Flying between the islands of Indonesia can get expensive. Instead, pick just a few islands and stick to them, or look for the less expensive ferry boats. Use public transportation whenever possible.