Provence-Alpes-Cote d'Azur On a Budget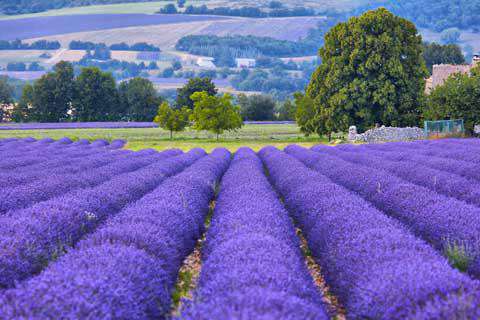 If you're searching for near perfect weather, sophisticated dining and a colorful countryside, you'll find your answer in Provence-Alpes-Cote d'Azur, or simply Provence, in the south of France.
This popular holiday region covers a large portion of the Mediterranean Sea all the way up to the French Alps. It is bordered on the West by the Rhone River, and in the east by Italy.
To truly appreciate Provence, you must spend more than a few days or even a week touring. Foodies, crafters and wine aficionados will think they've died and gone to Heaven when they arrive in this region of France. No matter your interests, you're going to want to sit back, have a beautiful glass of wine and experience life in the slow lane with the locals.
Sights
Without a doubt the most difficult thing about visiting Provence is deciding what to see. Marseille, the second-largest city in France just after Paris, is not your typical Provençal town. It's not small and quaint or even quiet. Marseille is a rough and gritty place, but still worth a visit. One stroll down the Vieux Port shops and you'll be glad you waited for an authentic souvenir.
The city of Avignon is like walking aback in time. It's impressively preserved art and architecture is just what the history buff ordered. Make sure to take the time to visit the famous Pont d'Avignon bridge while you take in this land of a different time.
This region of France can even brag about their Roman ruins. If you make a trip just outside of Avignon to the sleepy town of Saint-Remy-de-Provence, you'll see the remnants of Roman city come and gone – particularly in the Triumphant Arch of Glanum. It is also said that this town gave Van Gogh much inspiration for many of his greatest works.
If you're looking to add bit more wildlife into your vacation, the Camargue wetlands should be on your schedule. These marshes and rice fields may be bland compared to the rest of Provence, but just wait until you see the stunning wild white horses, black bulls and pink flamingoes that call these wetlands home. Make sure to put on your bug spray – mosquitos are everywhere!
Regions
This southern region of France is split into six different departments. The Alpes-de-Haute-Provence is the mountainous northern area of this region. The Alpes-Maritimes department is mostly known for the French Riviera, while the Bouches-du-Rhone department is home to the charming city of Cassis. The Hautes-Alpes is a part of the French Alps among the highest in all of Europe, and the department of Var is known for its seaside resorts that cater to the rich and famous. Lastly, Vaucluse is an inland territory with tiny, quaint villages perfect for foreign visitors.
Activities
By far and away, the most obvious activity for anyone traveling the south of France is to visit the vineyards and sample the wine.
As this region is home to the French Riviera, there is never a shortage of water sports to enjoy in Provence. If you take a trip to the Lac de Saint Cassien just outside of Montauroux, you can try your hand and plenty of activities from fishing to rowing to kayaking. Many places in the area rent out all the necessary equipment.
Food and Dining
Chefs travel the world to study culinary arts in the south of France. The standards for food here are so high it's unlikely you'll ever experience a bad meal. Remember that when dining in a restaurant in France it is a more formal event than in other cultures. Also remember that they believe in savoring one's meal so expect the your dinner to be served at a slower pace than you may be used to. For a more casual experience visit a bistro, and for even more casual than that grab a croquet monsieur at a local cafe.
Transportation
If you're comfortable driving in a foreign country, renting a car is the best option for touring Provence. Every village is approximately ten minutes from the next, and the roads and highways are easily navigated. Even if you do wander down the wrong path, you're likely to encounter some other beauty of southern France.
Train and Bus Prices
The best prices for buses and trains in France
can be found on Omio
(formerly
GoEuro
). They let you search across all train, bus, and plane routes throughout the region.