Avignon On a Budget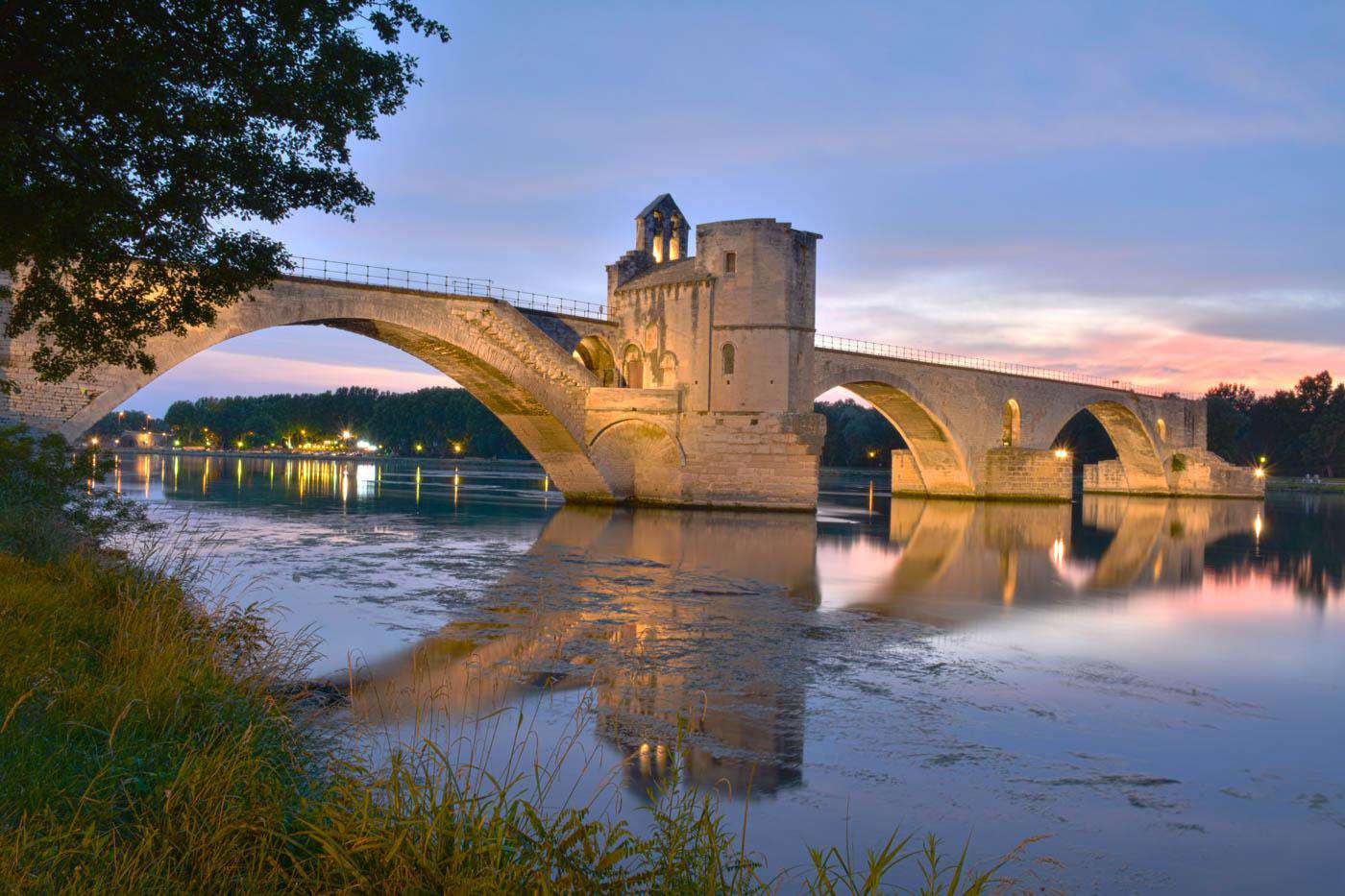 Avignon is a beautiful medieval walled city southeast of Paris. Often referred to as the City of Popes due to the large number of popes who have resided there over the years, Avignon boasts a wonderful history of art and culture. Located on the leafy banks of the Rhone, it is probably best-known these days for the children's song - Sur le pont d'Avignon. But for several decades in the 14th century it was the capital of Christendom, after Pope Clement V moved his court here to avoid the chaos in Rome. The legacy of that papal schism can be seen today in the city's Unesco-protected architecture, including the vast Palais des Papes. And nearby Chateauneuf-du-Pape, site of a now-ruined castle built by a later pope, still produces acclaimed red wines. The city's intact ramparts and pedestrianized center lend Avignon a small-town, medieval feel. Yet each summer, the city goes totally 21st century, as thousands of visitors descend for a contemporary performing arts extravaganza, the Festival d'Avignon. History surrounds you, sharing its secrets as you roam Avignon's quiet, shaded, cobblestone streets. Decorated with gorgeous fountains, avenues and squares, although Avignon is quite a big township, you'll see that this beautiful walled city still maintains its small town charm.
Sights
The Palais des Papes on place du Palais sits squarely at the heart of Avignon's old town. The palace is a warren of serpentine corridors, imposing stone halls and apartments frescoed with ornate hunting and fishing scenes. For an insider's peek at what life in the 700-year-old palace was really like, join one of the weekly Secret Palace tours.
You can walk along the remains of the St-Benezet medieval bridge (the one in the song), but you can get great views of it for free just north of the palace, in the Jardin du Rocher des Doms. This public garden, on a hillside 30 meters above the Rhone, also has its own tiny Cotes du Rhone vineyard and a bar where you can sip its wines. A short stroll south of here you'll find Collection Lambert, which is a contemporary art space in an 18th-century townhouse and courtyard.
Neighborhoods
The part of Avignon that is of most interest to visitors falls inside the fortifications and is called the intra-muros quarter. The city center and old town are in the same area and is where all of the interesting sights, attractions, restaurants, and shops are located. The heart of Avignon is around the Place de l'Horloge (clock-tower) and the large open area in front of the Pope's Palace, so this is the best place to start a visit. The main shopping region is partly pedestrianized and found around the bottom of the Place de l'Horloge east of the Rue de la Republique where there are numerous boutiques, shops and art galleries etc. Most important of all when you are in Avignon, don't forget to just keep walking. There are numerous features and things of interest to discover as you simply amble around Avignon - allow plenty of time for your visit so you can also spend some time sat in the cafes.
Activities
The Festival d'Avignon is the place where artists with many different aesthetics come together and present, discuss and share their vision. The Avignon Festival, founded in 1947 by Jean Vilar in 1947, is one of the oldest and most famous theatre and performing arts festivals in the world. Festival performances take place throughout three entire weeks in July and feature the best playwrights and actors working in contemporary creations.
Try a cycling trip on an electric or classic bike with Daytour. An app that comes free with the bike rental offers self-guided itineraries that range from the banks of the Rhone to the Chateauneuf-du-Pape vineyards. If that sounds too taxing, hop aboard Avignon's regular free ferry service (daily in summer from 11am to 8.45pm) by the bridge and stroll the network of footpaths of verdant Ile de la Barthelasse, the river island opposite the city.
If you're there in late summer, you may enjoy Les Luminessences d'Avignon (in English Mondays, Wednesdays and Fridays, 10:15pm, August 12th to October 3rd), a 35-minute 3D
son et lumiere
in the central courtyard of the Palais des Papes, documenting the palace's construction and life under the Avignon popes.
Charming Musee Angladon in the old town displays the art collection of Jean and Paulette Angladon-Dubrujeaud on the upper floor of their former home.
Food and Dining
Avignon, like most French cities, has a spectacular gastronomy scene. There are many delicious options to choose from and it would be hard to go wrong with any of them, but for a few specific ideas, you could try: Le Potard, for some inventive fresh burger options, Bistrot Chez Antoine, for some fine Italian options, or Le Cochon Bleu, for some great authentic French fare.
Transportation
Avignon Car Rental Prices
Compare prices across all major rental companies:
Paris is the closest international airport and Avignon is well connected by high speed TGV as well as other train systems to other cities in France as well as a few international cities. There is also a decent bus system within the city and surrounding area as well as a small 7-seater Baladine for the disabled. Driving is possible and not too difficult on the roads outside the fortification area, but within the fortified walls, driving can be difficult because of the many pedestrianized areas. The best way to get around to the main sights is on foot or bike.
Train and Bus Prices
The best prices for buses and trains in France
can be found on Omio
(formerly
GoEuro
). They let you search across all train, bus, and plane routes throughout Europe.