So, what should you do in Barcelona? And more importantly, how much will it cost? While many activities in the city can be free or very cheap, some are quite expensive. Below are many of the highlights of Barcelona, or you can check out our
guide to spending 3 days in Barcelona
.
Art & Architecture
From Gaudi to Picasso to Miro, Barcelona can definitely represent on the global art stage. Don't miss these key sights in and around the city. And remember, many of these places offer discounts to anyone under 26 years of age, or offer free entry on specific days of the month.
La Sagrada Familia:
Gaudi's famous cathedral is still under construction after so many decades, but worth the visit. His noted curved walls and sculptures are on display both inside and out. Admiring from the street is free, but a ticket inside will cost 15 Euros or more, depending on the options you want.
Casa Milo:
You've probably seen photos of this Gaudi building, as it is very recognizable. Also known as La Pedrera, the curvy front facade seems to not have a sharp corner anywhere. Tickets are 22 Euros if you want to enter - but yet again you can marvel at the exterior from the street for free.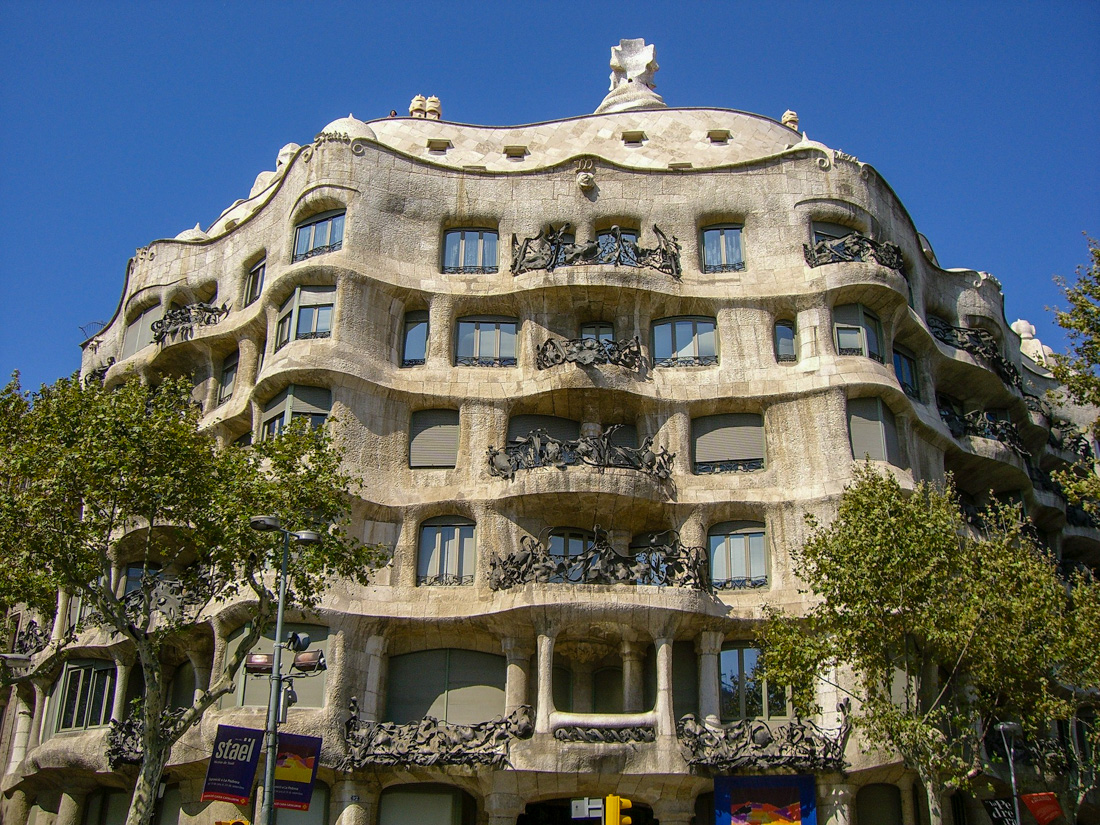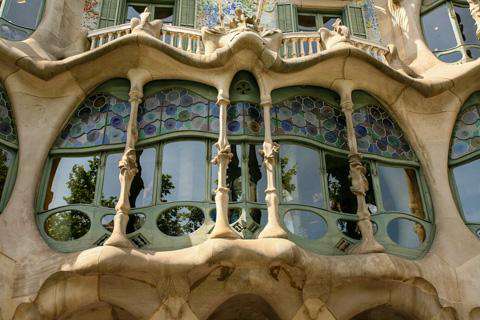 Casa Batllo:
Gaudi's other famous building is not to be missed either, as this building showcases the epitome of his style. Admire from the street for free or pay 25 Euros or more to get in.
The Picasso Museum:
Housing many works by the famous artist, entrance to this museum is normally 14 Euros. However, it is free on the first Sunday of the month and every Thursday evening after 6:30 p.m.
The Joan Miro Foundation:
This museum celebrates the work of the famous surrealist from Barcelona, and admission is 12 Euros.
Catedral de Barcelona:
It may have to compete with the Sagrada Familia, but this beautiful and ornate gothic wonder is worth a visit. You could go for free during a worship service or after hours to the main floor, or pay 3 Euros to access the roof, or 7 Euros to access the entire building.
National Museum of Catalan Art:
Located at Montjuic (more info below), entrance is 5 Euros, but free on the first Sunday of every month, and every Sunday after 3 p.m.
Parks and the Outdoors
Las Ramblas:
This pedestrian-friendly street is full of shops, restaurants, markets, street performers, and more. It only costs as much as you spend.
La Boqueria:
A famous market full of delicious food and other items, it's located right in the heart of the city. Why not grab a bite to eat from some of Catalonia's best farmers?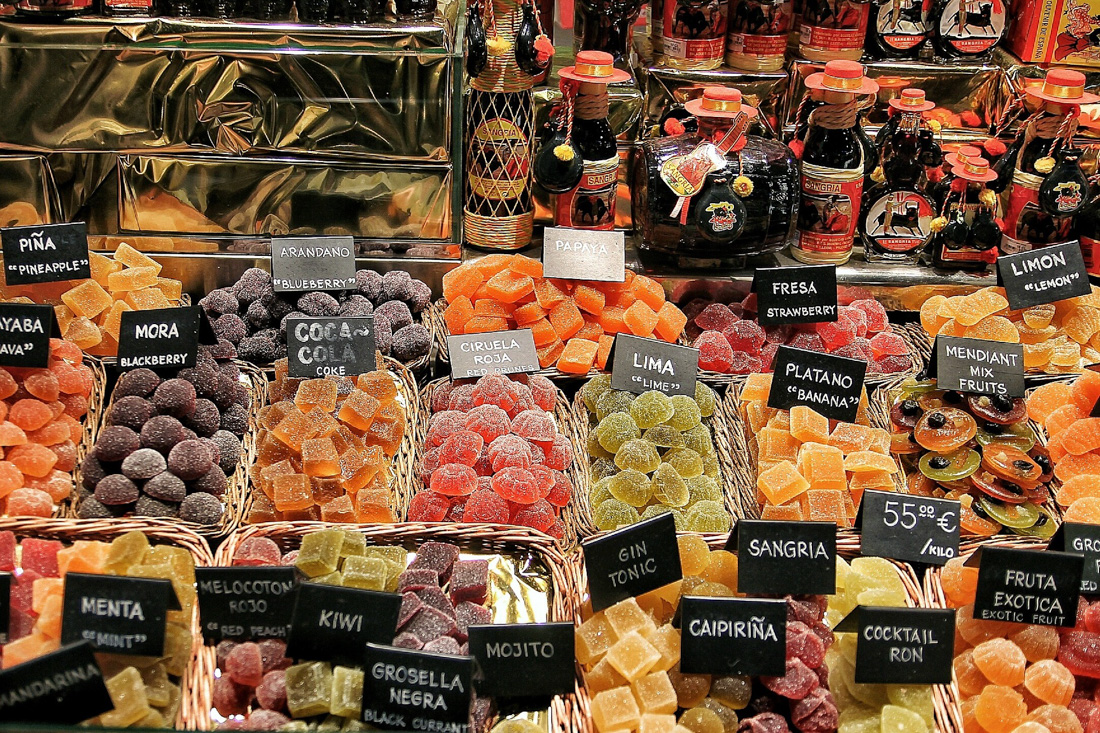 Parc Guell:
This free park has a few sections that require paid entry, but for the most part this is a great way to see some of Gaudi's work up close without spending any cash. It's also a nice spot for a picnic and an outdoor stroll.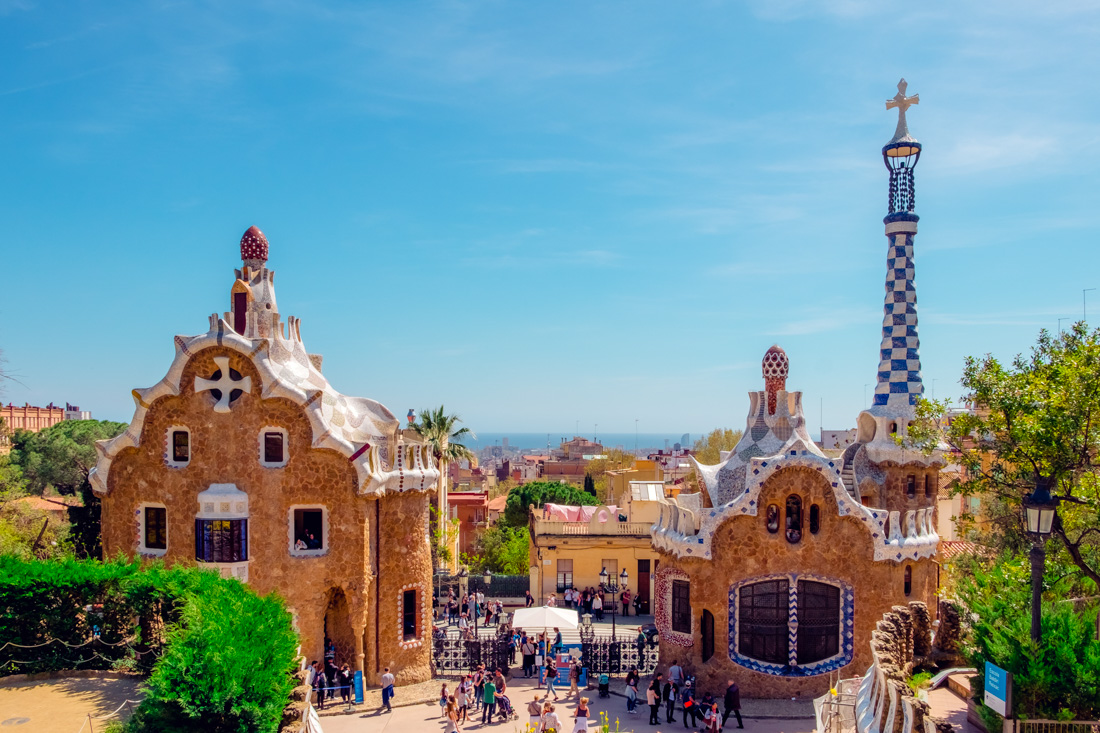 The Beach:
Barceloneta is the famous beach closest to the city center, but others can be found nearby as well, such as the nearly adjoining Platja de Sant Sebastia. Here you can take a relaxing dip in the ocean to get out of the chaos of the city for an afternoon.
Montjuic:
Home to not just the National Museum of Catalan Art (MNAC), the Poble Espanyol exhibit, historical sites such as the Castle, and many of the 1992 Olympic sites, this area offers amazing views over the city from a number of vantage points. Don't miss the magic fountain which lights up at night, as this is one of the most famous sites in the park. Also located on the grounds are some beautiful gardens for your relaxing exploration. Take the cable-car to get there (12 Euros) or climb the stairs on foot or take the public bus. The Poble Espanyol is around 15 Euros to enter, while the National Art Museum is around 12 Euros. Many other attractions in the park have their own entrance fees as well.
Parc del Laberint d'Horta:
This horticultural garden is home to a huge (and fairly difficult) maze made of hedges as well as a few other surrounding temples, fountains, and ponds. It's worth a short visit if you're looking for a break, and it's also fun for kids. Find it a short walk from the Mundet Metro station (L3). Entry is free on Wednesdays and Sundays, but otherwise, it's only 3 Euros.
Tibidabo:
A mountain-top fairground theme park sits at the top of Tibidabo Mountain. Here you will find a large statue of Jesus on top of an ornate temple, all sitting next to an amusement park. Both offer amazing views over Barcelona and the surrounding hills. The Ferris wheel is perhaps the crown jewel with the best view, but other rides and games are also fun. There's even a bar. This is a great spot for the kids, too. To get here, you can take the Tamvia Blau (Blue Tram) after riding the Metro, or the Funicular, or bus route 196, or ride a bike.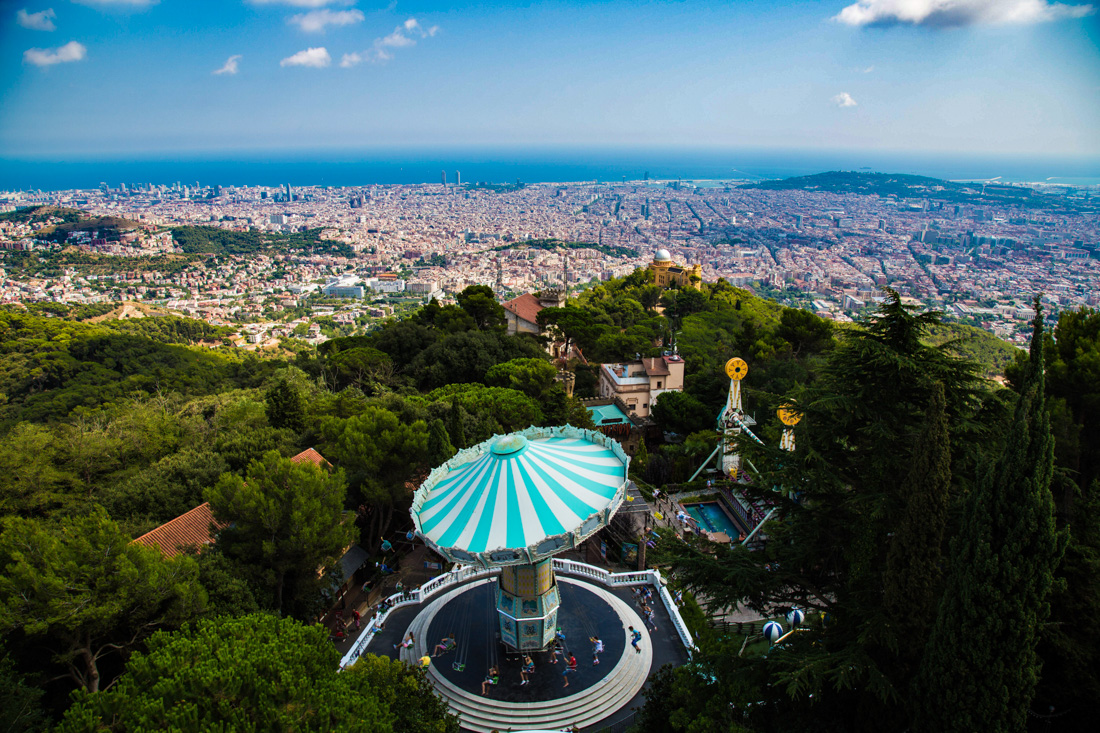 Barcelona Zoo:
Compared to other zoos around the world, the Barcelona Zoo is considered to be very good. Kids and adults love it, and it's a great option if you're looking for something to do that's not as historical or specific to Barcelona. Tickets are 22 Euros if booked ahead, and kids are cheaper.
Barcelona Aquarium:
If underwater life is what you (or your kids) are seeking, the Barcelona Aquarium will not disappoint. Their largest tank features an underwater tunnel and is home to sharks as well as many other types of sea life. Many of their exhibits naturally focus on the Mediterranean Sea. Tickets are 20 Euros for adults.
Camp Nou:
Football (soccer) fans rejoice as you enter the 99,000 seat home to FC Barcelona, for this is your temple. If you can't score tickets to a game, then you can still enter the arena and visit the small museum inside.