Berlin seems to be the city on everybody's lips recently, making quite the name for itself as one of the most happening locations in Europe. We recently explored Berlin on a budget and were amazed by just how affordable it is. In fact, some days we spent next to nothing at all, as there were so many free things to do in Berlin to keep us occupied.
Before our recent visit, we knew very little about the unassuming German capital, and at first glance, we were a little underwhelmed. Our first impressions were that it seemed quite gloomy and industrial. However, as we began to peel back the layers, we discovered that a wealth of history, culture, art, and nightlife awaits. It's this broad diversity, that appeals to every kind of traveller, and it wasn't long before we were head over heels in love.
If you're wondering what exploring Berlin on a budget might look like, think free walking tours, exploring museums, and going on the hunt for street art. Not to mention checking out the city's natural areas, markets, and free entertainment. So let's get to it, here's a list of the best free things to do in Berlin.
1. Go on a Free Walking Tour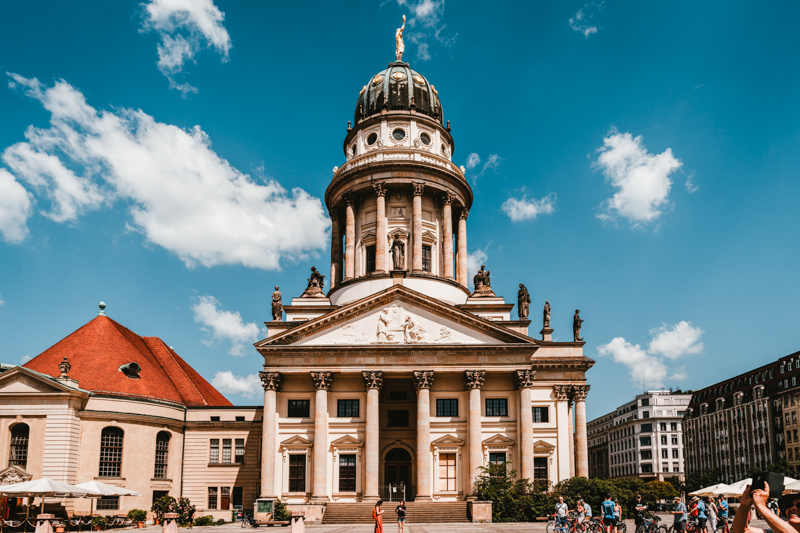 Arguably the best way to get to know any new city is to go on a guided walking tour. And guess what, you can join one in Berlin completely free of charge. The walking tours are especially useful when you only have a limited time in the city. Say, for example, you're in
Berlin for 2 days
or less; the tour allows you to cover most of the city's major landmarks in just a short amount of time.
This
3-hour Berlin free walking tour with Sandemans
includes the iconic Brandenburg Gate, the site of Hitler's bunker, the Memorial to the Murdered Jews of Europe, and the picturesque Gendarmenmarkt. Not only that, but you'll get an educational history lesson from an expert local guide. If you're looking for the best free things to do in Berlin, this is an absolute must!
*While the tour is free to join, be sure to tip your guide generously if you enjoy it!
2. Stroll the East Side Gallery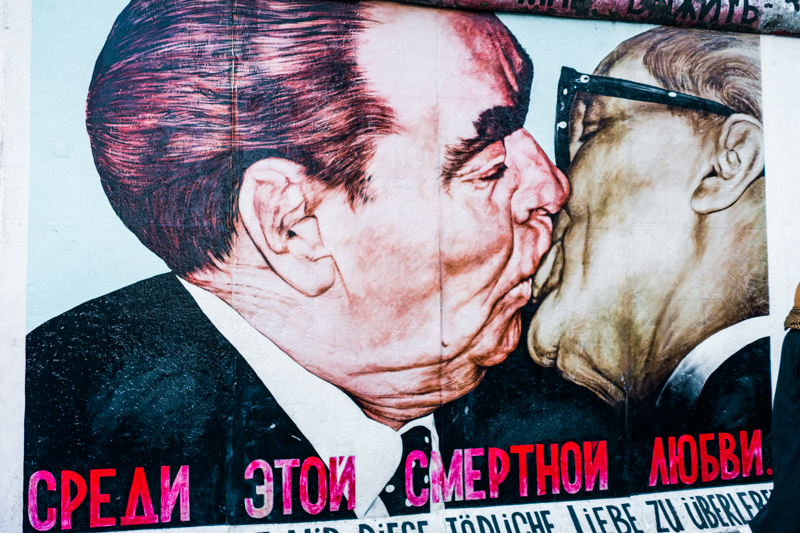 At 1.3 kilometres in length, the East Side Gallery is the longest continuous stretch of the Berlin wall still in existence. Not only that, but it is also one of the most awe-inspiring open air-galleries in the world.
Immediately after the fall of the Berlin wall, over 100 artists from all over the globe began painting murals at the East Side Gallery. The result is a collection of thought-provoking and compelling tributes that reflect both the historical and artistic characteristics of the city.
A walk alongside is the East Side Gallery is vital to understanding the culture of the city, and a free experience that you mustn't miss.
3. Marvel the Brandenberg Gate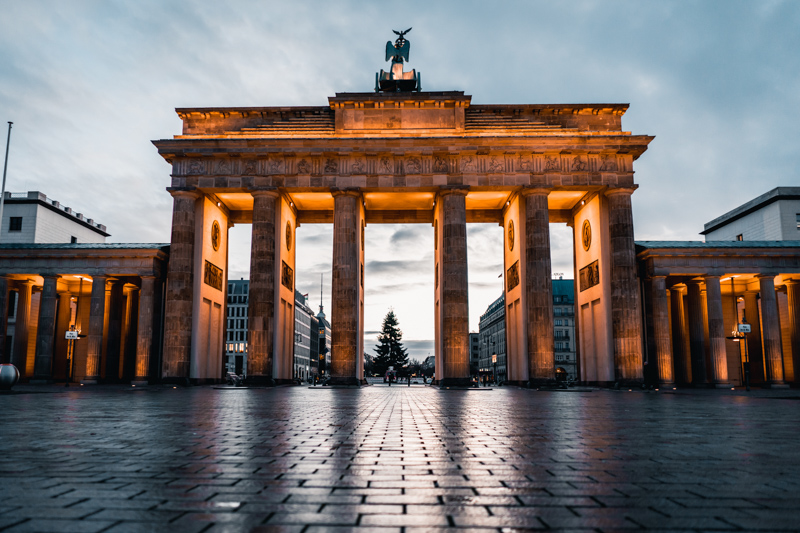 The Brandenberg Gate is one of Berlin's most recognisable landmarks. Once a symbol of a divided city amidst the cold war, it is now a national symbol of peace and unity.
Historically, they built the sandstone gate in the late 1700s. And its Greek design is inspired by the gateway at the entrance to the Acropolis in Athens.
More than just an impressive architectural gem, the gate offers a fascinating insight into the city's history. My advice is to visit early in the morning so that you can appreciate the monument without the pressure of crowds.
4. Wander Around Museum Island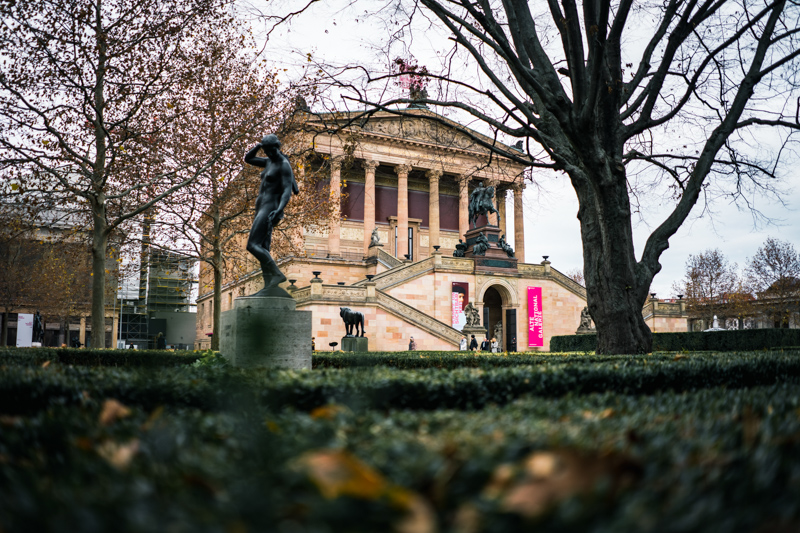 If you're at all interested in architecture, another free thing worth doing in Berlin is to take a walk around Museum Island. You'll find some of the city's most significant museums on the island, which is quite literally an island in the middle of the River Spree.
Unfortunately, it isn't free to visit the museums on Museum Island. In fact, they are all rather expensive. But if you're exploring Berlin on a budget, it's still nice to have a wander around. While the rest of the city is rather urbanised and industrial, the island boasts some jaw-dropping architecture. So much so it is declared a UNESCO heritage site.
5. Take a Leisurely Stroll Through a Park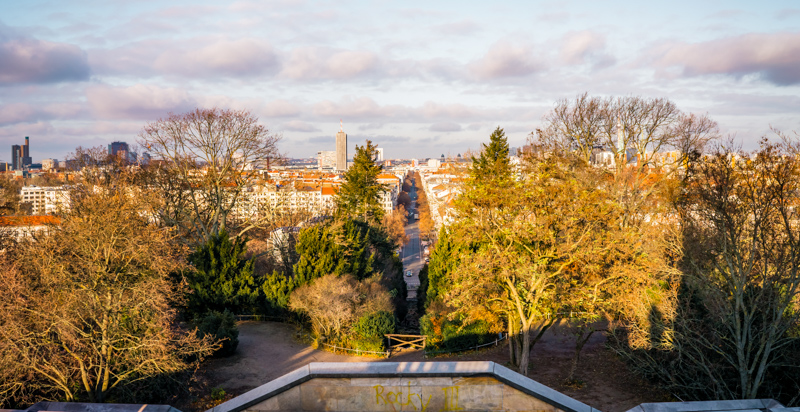 While we love exploring cities, we are nature girls at heart. So by far, one of our favourite free things to do in Berlin was to discover its various parks and open spaces.
Did you know that Berlin is home to more parks than any other European city? Which means you're never more than a stone's throw away from a spot of nature.
Some of the most popular parks include the famous Tiergarten and the picturesque Viktoria Park. Others such as Grunewald Forest and Schoneberger Sudgelande are a little less well known, but equally beautiful.
If vibrant and bustling Berlin gets a bit much for you, a few hours in one of the city parks can provide all the tranquillity you might need to tackle the rest of the day.
6. Pay your Respects at the Jewish Memorial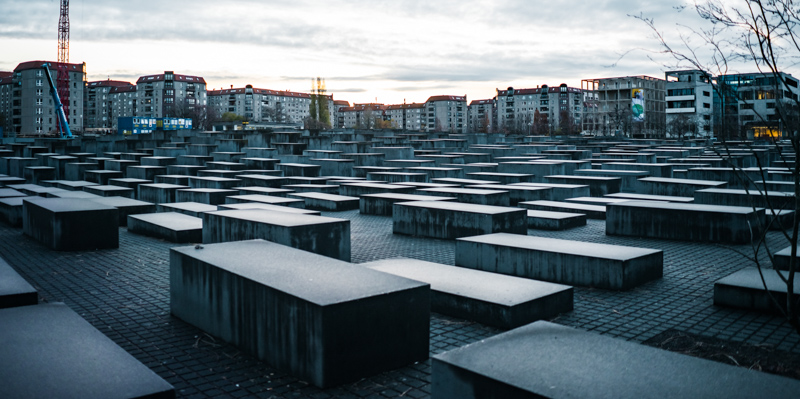 Possibly one of the more harrowing things to do in Berlin, but a quintessential one nonetheless, our next suggestion is to pay your respects at the Jewish Memorial.
Located close to the Brandenburg Gate, the outdoor memorial serves as an important place of remembrance. Not only for those who lost their lives during the Nazi regime but a powerful reminder so that we as humans don't forget.
The design of the memorial is unusual and complex, allowing each person to perceive it individually. Covering an area of 19,000 sqm, the architect placed 2711 concrete slabs of different sizes, to create a disorientating and confusing experience for visitors.
7. Take Advantage of the Free Museums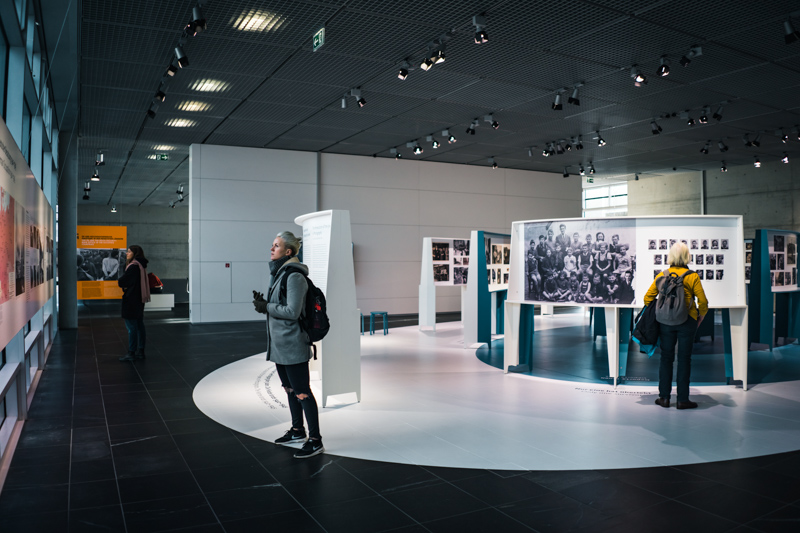 If you're visiting Berlin on a budget, of course, one of the top things you should be doing is taking advantage of the free museums. While some of the city's more prestigious museums can seriously eat into your budget, there are a few less pretentious and equally interesting, that won't cost you a penny.
If you're at all interested in the city's history, which you should be, the first museum on your list should be the
Topography of Terror
. Sat on the same site as the headquarters of the Gestapo, the sombre museum documents the timeline of World War II through a series of remains, photos, documents, and information boards.
Other free museums include the
Bezirksmuseum Friedrichshain-Kreuzberg
, which delves into the 300 years of urban development in Berlin. Or the
Museum of Unheard of Things
, which is 'oh-so Berlin-Esque', exhibiting a collection of odd items such as rubble from the Chernobyl danger zone. Or for the historians out there, try the
Museum Blindenwerkstatt Otto Weidt
or the
Allied Museum
.
8. Have a Picnic at Tempelhof Feld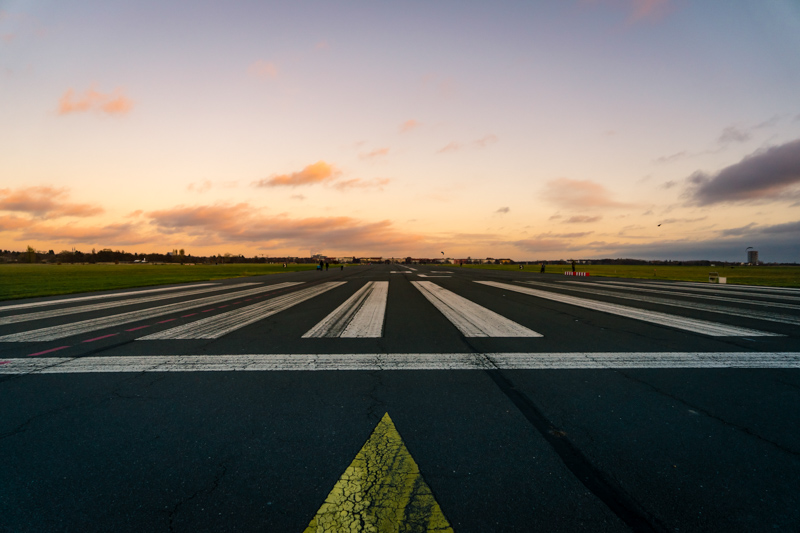 One of the more unique free experiences to be had in Berlin is to have a picnic or merely relax on the runway at Tempelhof Feld. Don't worry, the runway isn't in use, of course - it is set on the old grounds of the now-abandoned Tempelhof Airport.
The former military airport closed down in 2008 and has since reopened to the public as a recreation area. The vast open space spans over 950 and includes a 6-kilometre cycling and running track, a huge BBQ area, a dog-walking field, and a large picnic area.
You can expect Tempelhof to be most atmospheric during the Summer months when thousands of Berliners flock here to enjoy the weather. But regardless of the time of year, I highly recommend checking this place out.
9. Walk Around a Flea Market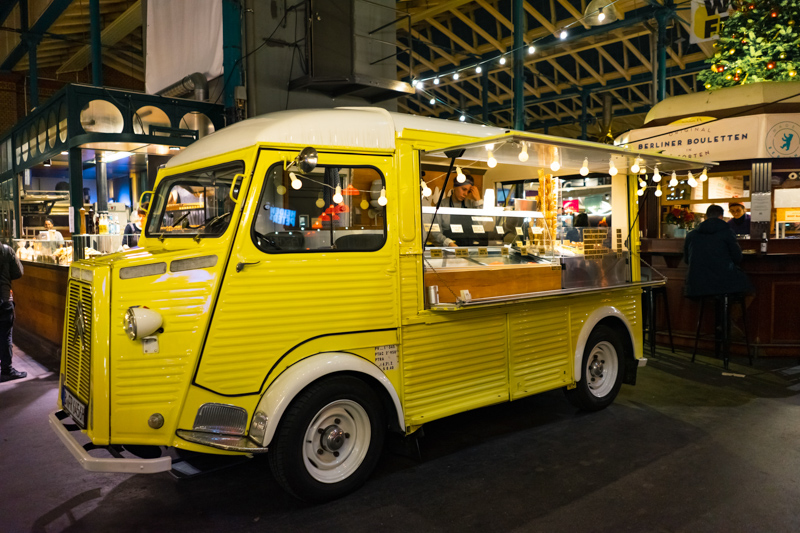 A stroll around Berlin's flea markets is like window shopping all the various characteristics of the city. Selling everything from vintage clothing and quirky antiques, to rugged second-hand books and eccentric artwork, they reflect Berlin's 'uber-cool' personality flawlessly.
The most famous flea market in Berlin is the Mauerpark Flea Market. Not only famed for its extensive collection of quality merchandise but for its various concerts and performances that give the market a lively festival feel.
If you're looking for a more low-key and somewhat traditional flea market, we can recommend Arkonaplatz or Fehrbelliner Platz Flea Markets.
10. Go on a Street Art Hunt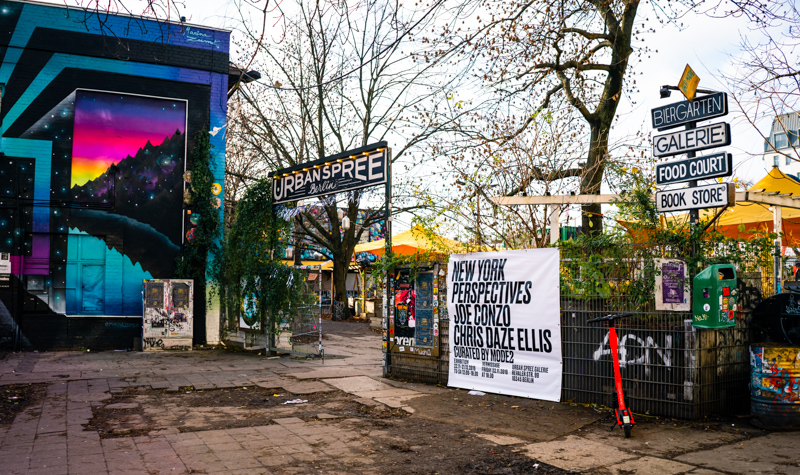 Another fun free thing to do in Berlin involves hunting for street art. Berlin's street art scene spreads far wider than just the East Side Gallery, and honestly, the entire city feels like an open-air gallery at times.
Naturally, some street art in Berlin is better than others, so you want to ensure you're catching the Banksy standard artwork rather than the scribbles created by a 12-year-old tearaway with a spray can.
With this in mind, one area I particularly suggest visiting is Raw Gelande. Set in a former train repair yard, I would describe this area as an art and cultural centre. During the day is the best time to appreciate the realm of artwork that adorns the old buildings. Later in the day, a wealth of pubs, clubs, street food stalls, and flea markets burst into life.
Otherwise, arm yourself with a decent
Berlin Street Art guide
and go on the hunt in the sprawling creative city.
11. Enjoy the View at the Reichstag Building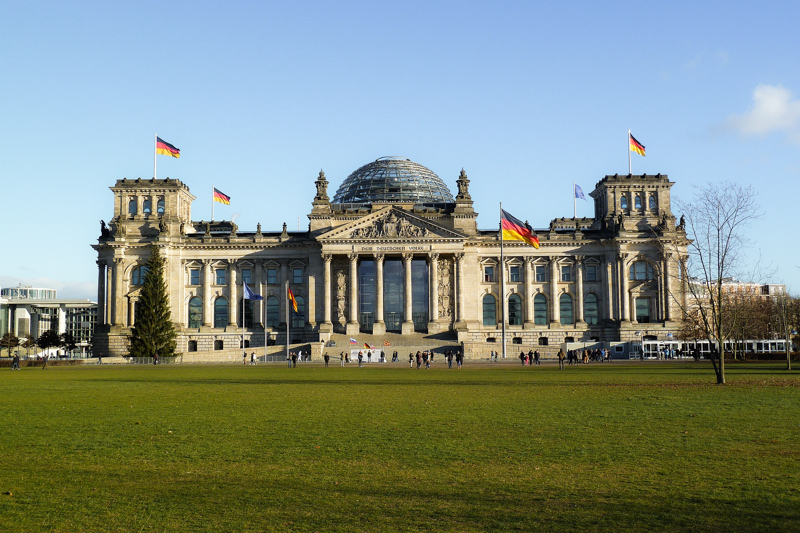 The Reichstag Building is one of the most recognisable landmarks in Berlin and the current home of the German Parliament. Like most things in the city, the building has endured a rich and colourful history; however, today, it is an eco-architectural wonder that attracts hundreds of visitors each day.
The pinnacle of the building is the innovative dome and viewing deck that adds a modern twist to the original neo-renaissance style. Added in the late 1990s, to symbolise the reunification of Germany, the glass dome provides stunning panoramic views of the surrounding Berlin cityscape.
Visitors can join a guided tour at the Reichstag or go up to the viewing deck for free; however, you must make a reservation in advance. You can do so by visiting the
official website here
.
12. Explore the Districts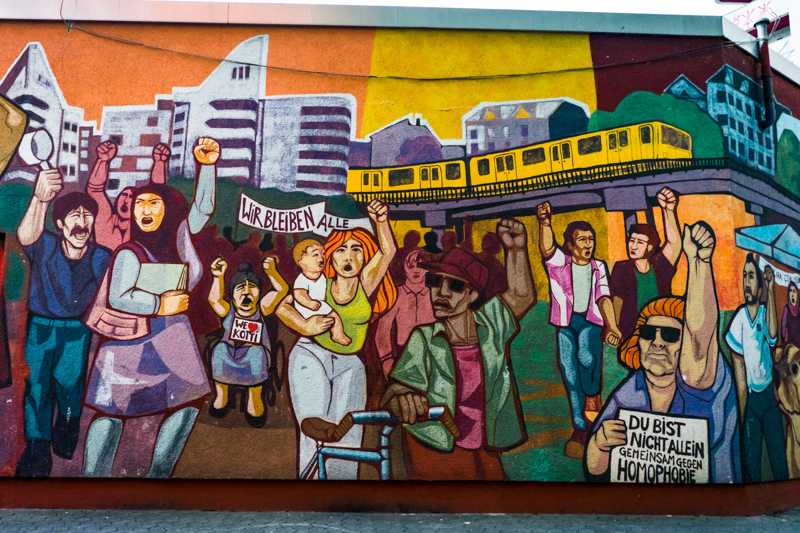 Want to know the best way to understand and appreciate the culture of this quirky city? Get out there and explore! There's honestly no better way to discover Berlin on a budget than wandering around the different neighbourhoods without a plan or a place to be. You get to encounter so much more that way, and of course, it's also completely free.
The first district I suggest exploring is Kreuzberg. Kreuzberg is known as the 'hipster' area of Berlin, so as you can imagine, there's plenty of cool stuff worth checking out. There aren't any significant attractions as such; however, the combination of trendy cafes, new age restaurants, and urban underground edge, makes for some pretty interesting exploration opportunities.
Other districts worth exploring include Mitte, known for its concentration of famous landmarks and shopping opportunities. Schoneberg, a spirited and vibrant area famed for its LBGT culture and history. And Friedrichshain, with its alternative culture and pulsating nightlife.
13. Take Some Street Photography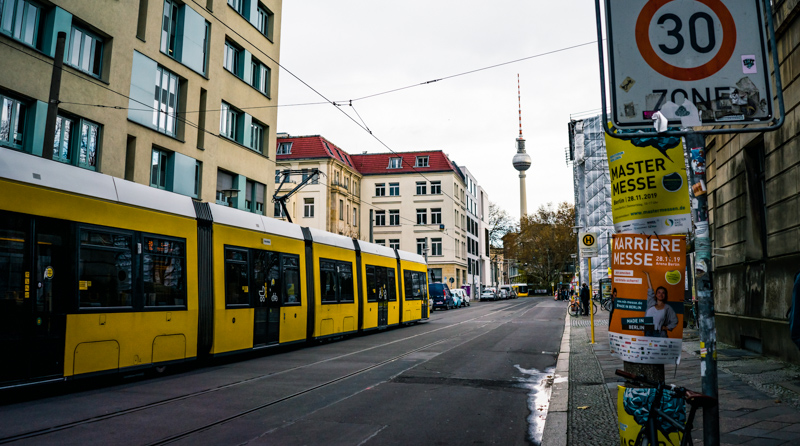 If you're at all interested in taking photos, Berlin is one of the best cites in Europe for street photography. I know I've said it before, but Berlin is just so damn cool, and by getting creative you can capture some truly edgy and unique shots. Some of our favourite
photography spots in Berlin
include the East Side Gallery and Viktoria Park, but you can have a lot of fun with street photography as well.