Should you visit Germany or Croatia?
Germany and Croatia are two very different countries, but each has a lot to offer visitors. Croatia is a more affordable country to visit, so if you're on a tight budget it may be your better option.
Germany is a large country with diverse landscapes, cosmopolitan cities, and charming towns. Despite its large size, it is a very efficient country to visit. Trains and buses are reliable and usually run on schedule. The cities are very clean and modern and the facilities are comfortable. Despite the convenient transportation, Germany is still quite large and if you hope to explore it in depth, it's worth having more time. There are so many places worth visiting and you'll find yourself rushing around if you don't have enough time.
Croatia is a beautiful country with nice coastlines, a fascinating culture, and a rich history. If you're looking for an affordable place to visit, then Croatia is a bit more affordable than many places in Europe. It's also slightly less popular than many Mediterranean countries, but it is continuing to gain traction with tourists. Many of the more popular towns like Dubrovnik, are heavily dependent on tourists these days. Some towns have also become a common stop for cruise ships.
In general, Croatia is a beautiful country to visit that is known for its impressive old towns, delicious seafood, and vibrant nightlife. It's likely to continuing to grow in popularity with tourists in the coming years.
When is the best time to visit Germany and Croatia?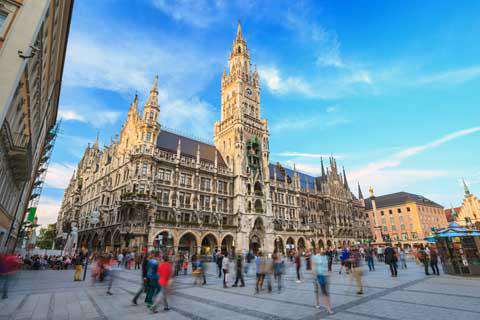 Germany is a beautiful country to visit year around, but temperatures and crowds are best during the spring and fall seasons. These shoulder seasons are also more affordable than the peak summer months when the tourist crowds are at their heaviest.
Winter is also a beautiful time to visit Germany. In general, prices tend to be a bit cheaper during this season, but it can still be hard to find great discounts, as many hotels are popular with business travelers. Airfare can be a bit cheaper during these times though, as long as you avoid the Christmas holidays.
Croatia is a beautiful country to visit during the shoulder seasons (late spring and early fall). This is when temperatures are a bit cooler, but not too cold and crowds tend to be less than during the peak summer months. The summer season can get crowded with travelers and cruise ship passengers and prices typically rise during these times.
Accommodation and restaurants do often close during the winter months in coastal Croatia. If you're looking for a more relaxed place to visit and don't mind a little inconvenience, then this can be an affordable time to visit. Some smaller towns can start to feel a bit like ghost towns though, and accommodation might be hard to come by.
Why is Germany more expensive than Croatia?
In general, Germany is the more expensive country to visit. It has a higher cost of living which makes accommodation, food, and entertainment more expensive. Germany is also a significantly larger country, so transportation costs can be significantly higher.
Croatia's cost of living and currency keep prices a bit more affordable. Prices for accommodation in Croatia is also more affordable because it's not uncommon for locals to rent out rooms in their homes. These rooms may be basic, but they're often well located and very reasonably priced. Staying in a local's home can also offer a unique perspective into the country and its culture.
Many people travel around Croatia by bus and bus tickets are usually cheaper than trains. The short travel distances between destinations also help keep prices reasonable.
What are the most expensive and cheapest cities and regions in Germany and Croatia?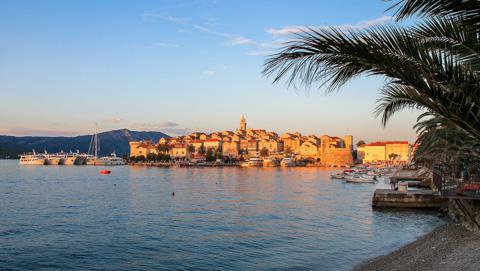 In Germany, cities like Berlin can be a bit more expensive than the countryside. Smaller towns might end up being more expensive than you expect though, because the options are much more limited. Don't be surprised if there are only a couple of hotels to choose from, with prices higher than you expect.
In Croatia, the most popular coastal towns tend to be the most expensive places to visit. Towns like Dubrovnik, where you'll likely see several cruise ships docked, have higher prices than the more off the beaten path destinations.
How you can save money when visiting Germany and Croatia?
Germany is a large country, so transportation costs can be high. If you travel to less cities you'll keep your costs in check and be able to explore the places you do visit in more depth.
Seasonal prices can vary dramatically in Croatia. If you want to get the best rates and still have good whether, then consider traveling during the shoulder season. Prices inevitably climb during the peak summer months so make sure you visit when the crowds are less.
Stay flexible. If you don't like the city you're in, or find better accommodation for a lower price, but willing to change your plans a little.
Buses are almost always cheaper than trains, so look into all of your transportation options before buying tickets.
Stay with a local. Lots of locals rent out rooms, particularly in Croatia. This is a fun and affordable way to experience the country.