Located in the middle of the country, Madrid can be an excellent base for visiting nearby destionations, many of which are only an hour or so away by train. Of course, we recommend that you visit all of these destinations for mutltiple days, as they are all amazing. However, we know that travelers are often limited to a schedule and a budget. So, if you plan to make some day trips from Madrid, the following cities and destinations would be our top choice, as well as the most convenient and worthwhile.
Toledo
Toledo has a varied and interesting history, and it is home to many sites from both Christian and Muslim periods. The city sits on a hill, so the views in and around it are magnificent. It is also full of old architecture such as the large St. Mary's Cathedral and Christ of the Light Mosque. In addition to Christian and Muslim neighborhoods, Toledo also contains an old Jewish area. Visitors can spend days in this city, but if you only have a short amount of time, Toledo is not far from Madrid, and various transportation options are available including guided tours.
If independent travel is more your style, you could get yourself to Toledo quite easily on the train. It takes about 35 minutes and costs about €15, with prices depending on the time of day. An even cheaper option is to take the bus for €5, but the trip is longer at 60 minutes.
It's quite easy to make a trip in the morning, spend the day walking around and visiting various attractions and museums, grab a meal or two, and make it back to Madrid before or after dinner.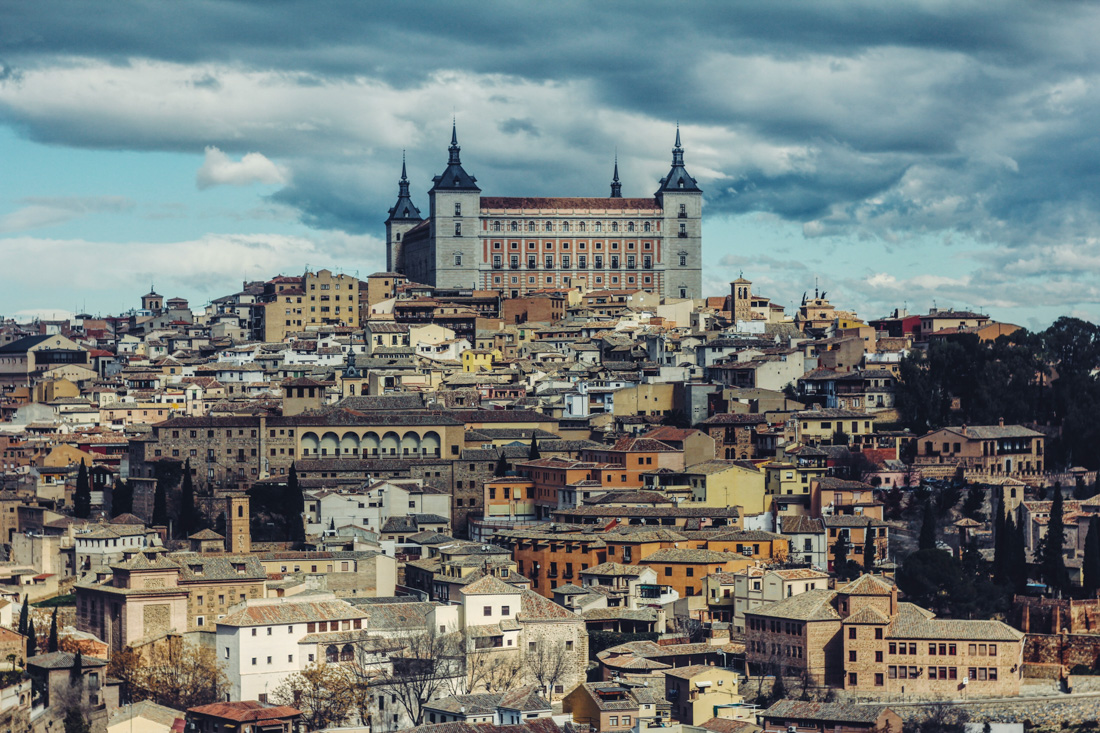 Segovia
Segovia is an old, historic city known for its aqueduct, castle, cathedral, and old town. If you're short on time, a day trip to this amazing city is worthwhile, although many people do spend more time here. Start by visiting the two-thousand year-old Roman aqueduct which can be found right in the city center. It's easy to walk through the arches and admire the engineering and architecture of the structure from up close. Then take in the castle Alcazar ("fortress"), which supposedly was the inspiration for the castle in Disney's Sleeping Beauty. And don't miss the large cathedral, either, nor the smaller churches found around town. Because the streets are very hilly, views of both the castle and the cathedral can be found throughout the town. Wandering around the town itself is an absolute must. The Jewish Quarter is very interesting, as is the old Synagogue, and many streets showcase terrific examples of historical architecture from various periods. Some of the historic homes have been turned into small museums, and the courtyards are worth seeing. A witchcraft museum and a contemporary art museum are also good places to spend some time. Finally, if you're looking for something to eat, try the local specialty - roasted suckling pig, or cochinillo.
Get to Segovia by train in only 30 minutes for €15 (one-way). The bus takes a much longer time at one to two hours for about €10.
Various tours are also an efficient option, as many provide transportation, a guided tour, and sometimes lunch. When you compare the price of the train tickets (both ways), the prices of tours can be very appealing.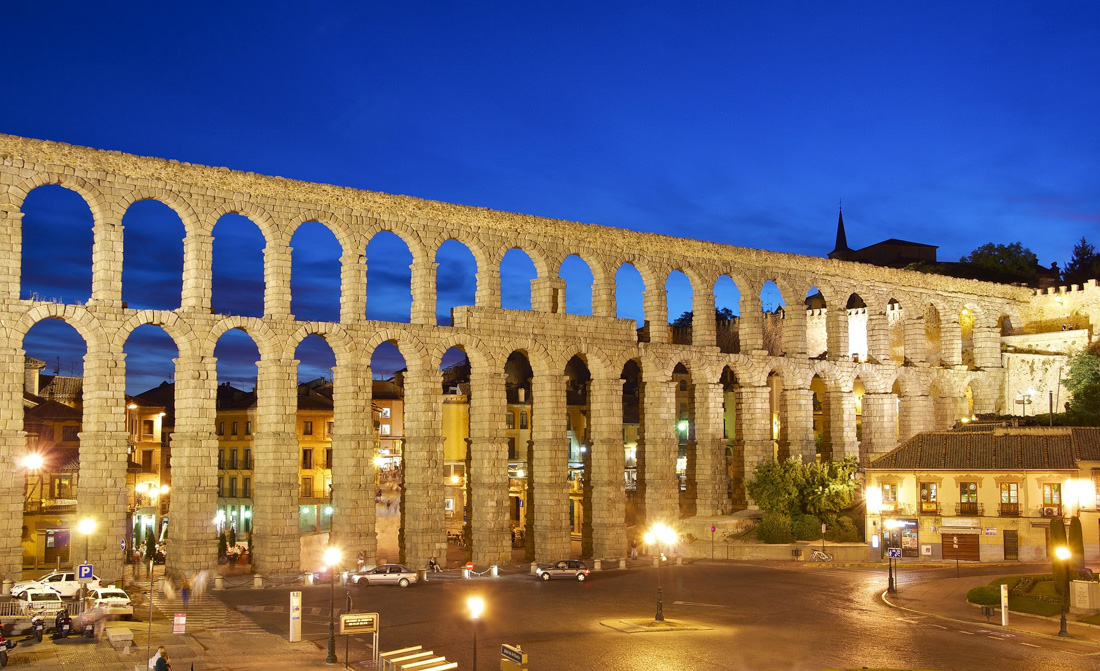 Avila
To the west of Madrid is the small fortified town of Avila. This historic town is enclosed within its still-standing walls and gates which date from the 1100's, and are at least three meters thick. Visiting the walls, round turrets, and ornate gates is only one of the many fascinating things to see and do in this town. In the center is the Cathedral of San Salvador, the oldest Gothic cathedral in Spain. Many visitors come to Avila as pilgrims to Saint Theresa, and in the middle of town is the convent dedicated to her which dates back to the 1600's. Several other historical and religious sights lie just outside the town walls. If you want to explore the old town, start in the Jewish Quarter which is lined with cobblestone streets and small squares. The main streets here, and in the rest of the old town, are lined with shops and restaurants. If you're looking for an interesting dessert, try the yemas de Santa Teresa, a sugar and egg yolk concoction that is a local specialty. Almond pastries are also a favorite. If you're looking for a meal, plenty of restaurants are available that serve a variety of local meat dishes that are full of flavor.
The train runs from Madrid to Avila for under 10 Euros (each way) and takes around 2 hours. At this price, the bus is not recommended because it takes so much longer and costs the same. Various day trips and tours are also available which visit Avila, or combine this city with other nearby destinations such as Segovia.

El Escorial
Not far from Madrid, just northwest of the city, is the royal site and historical residence of the king of Spain known as El Escorial, now a UNESCO World Heritage Site. Here you will find a huge palace and monastery that is now a massive museum. It houses various artwork including paintings,sculptures, and historical items from various periods in Spanish history. The interior is ornate and opulent, and the architecture is grand and beautiful. Ornate gardens surround the buildings as well, which also lead many people to compare this to France's palace of Versaille. In many ways it has a similar history, and the architecture and interior are also comparable. This is one of the most visited sites in all of Spain, and it is not to be missed.
Entrance tickets are €10 for adults and €5 for children and seniors (under age 5 is free). The audio guide is extra. It is closed on Mondays.
Trains take 45 minutes and cost €6, leaving from the Madrid station. Various tours are also available, many of which include transportation and a guide.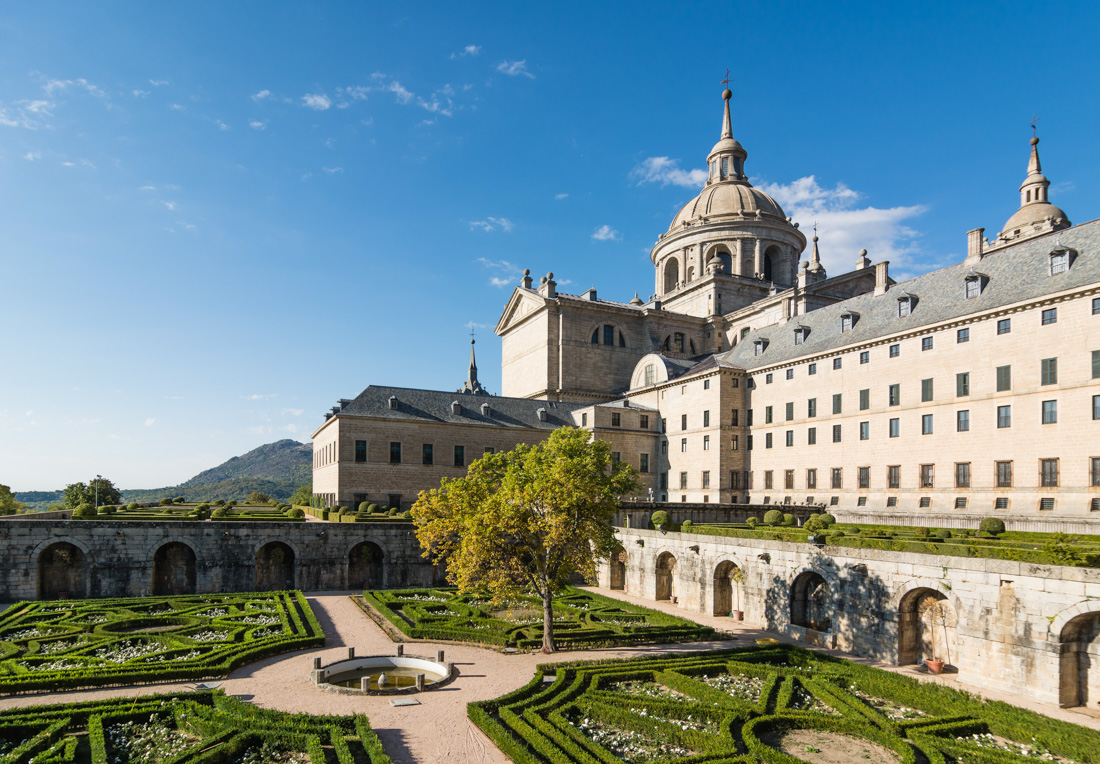 La Granja de San Ildefonso
This 18th century palace, located near Segovia, was the summer residence of the Spanish royal family for many years. Now this architectural wonder is open to the public. Surrounded by fountains and gardens, the exterior of the building is very ornate. Once on the inside, visitors will see ornate rooms that contain historical luxuries, paintings, tapestries, and more.
Entrance is €9 for adults. The palace is closed on Mondays (like many other historic buildings in Spain).
To reach the palace from Madrid, take the train to Segovia, and then take a 15-20 minute bus to La Granja (€2). The bus stop is near the aqueduct in Segovia. Inquire at the nearby tourism office if you can't find it. As usual, various tour companies run trips, often combining this with other nearby destinations.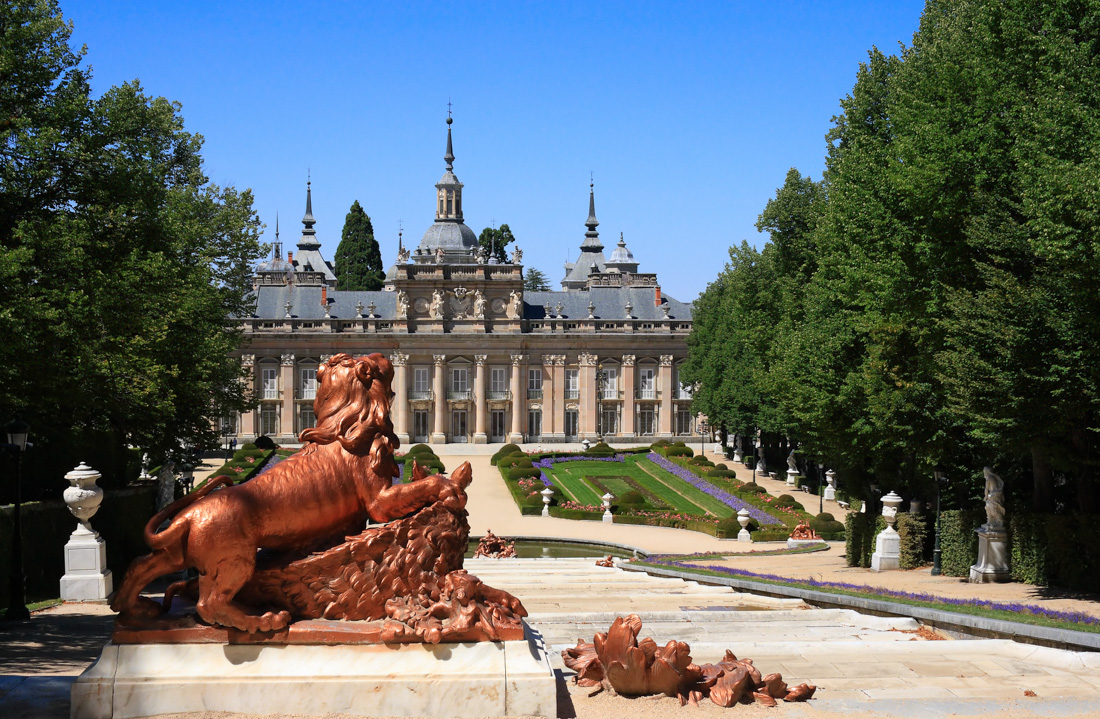 Aranjuez
With so much to see, the town of Aranjuez, just south of Madrid, should be on your list of places to visit. The town contains a former royal palace and surrounding gardens, as well as an old town which was originally built for the servants of the royal family. The gardens seem to coexist with the town itself, which is quaint and picturesque. This creates an overall historic and period atmosphere. A bullfighting ring is also found in the town which was supposedly the first to be built in Spain. The attached museum is open on weekends. The palace itself is very ornate and contains paintings, sculptures, tapestries, a throne room, and other historic artifacts. Numerous gardens surrounding the town and the palace are worth visiting, especially if you have time for a walk or a bicycle ride. Some are dedicated to flowers, others to woodlands, and so on. Also, don't miss the historical buildings in the town such as the town hall, the smaller palaces, and the trade buildings.
From Madrid, take the C-3 metro train from Atocha or Sol stations for about €3. The ride takes about 50 minutes.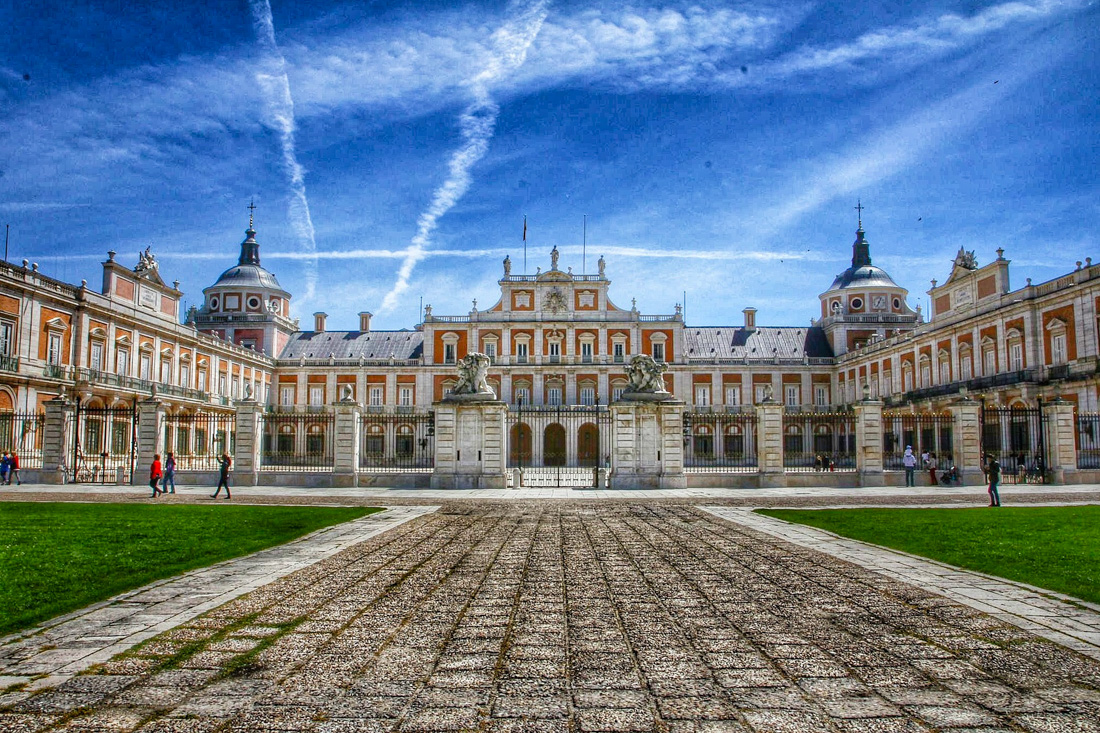 Chinchon
A historic town southeast of Madrid, Chinchon is famous for its medieval town square that seems to look like a bullring, and that's not a coincidence. This square and the nearby streets all share a common architecture as it is surrounded by buildings with wooden balconies. The ornate but rustic old town is full of shops, art galleries, churches, and restaurants. And keep a look out for the old theatre. Visitors enjoy the laid-back "country" atmosphere of this town which allows people to stroll around and enjoy the sights. Don't miss the clock tower, or rather, the views from the top of it. Not far from the old town are the ruins of the Counts' Castle. In addition to the old town, this area is also known for Anis liquor, garlic, and various doughnut-like desserts. Yum!
The easiest way to reach Chinchon with public transportation is from Madrid's Plaza Conde Casal (metro line 6). From here, take bus 337 operated by La Veloz. It takes about 1.5 hours.