With so much to see and do in Spain's capital, how will you decide? Well, here we've provided an overview of Madrid's top sites and attractions, along with costs and other information to help you make your decision. If you have more time, we'd also recommend checking out some of the best day trips to nearby destinations, too.
For the sake of simplicity, we've divided this article into two sections, Museums and Attractions which has more "indoor" activities, and Parks, Markets, and Outdoors, which has more outdoor, walking, or urban activities.
Museums and Attractions
Royal Palace
- Entrance to the Royal Palace is normally 10 Euros, but is free on Wednesdays. The royal family no longer lives here, and that is good news for visitors who want to browse through centuries of historical artwork, architecture, crown jewels, weaponry, medicines, and items from daily life. The building itself is spectacular, beautiful, and enormous, and dates back to the 1700's. Plan to spend at least several hours, if not all day. A guide is recommended as the grounds are large and the amount of items on display is massive. The surrounding gardens are also worth a visit, and don't miss the changing of the guard.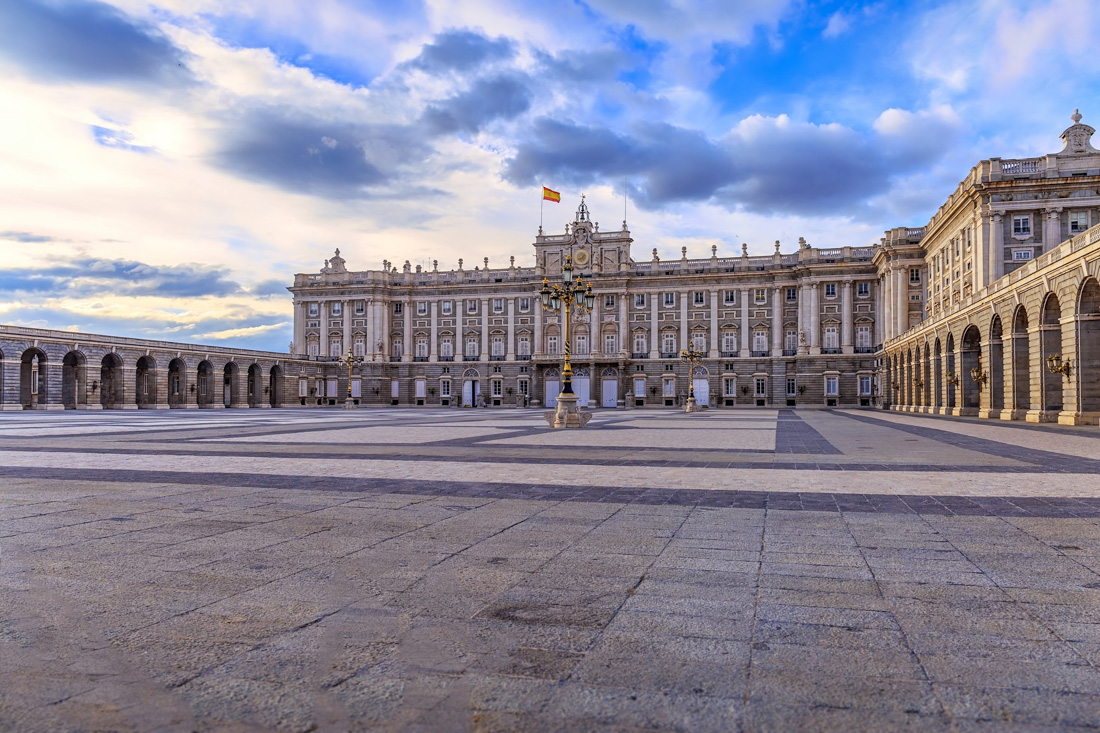 Catedral de la Almudena
- On the south side of the large plaza in front of the Royal Palace is this large, beautiful, and imposing Cathedral. Completed in 1993 after a long period of construction dating back to the 1800's, the Cathedral is now the home to the Roman Catholic Archdiocese of Madrid. Entrance is free (donations requested), but the museum entrance is €6. Inside visitors will find a gorgeous interior with large columns and a painted dome.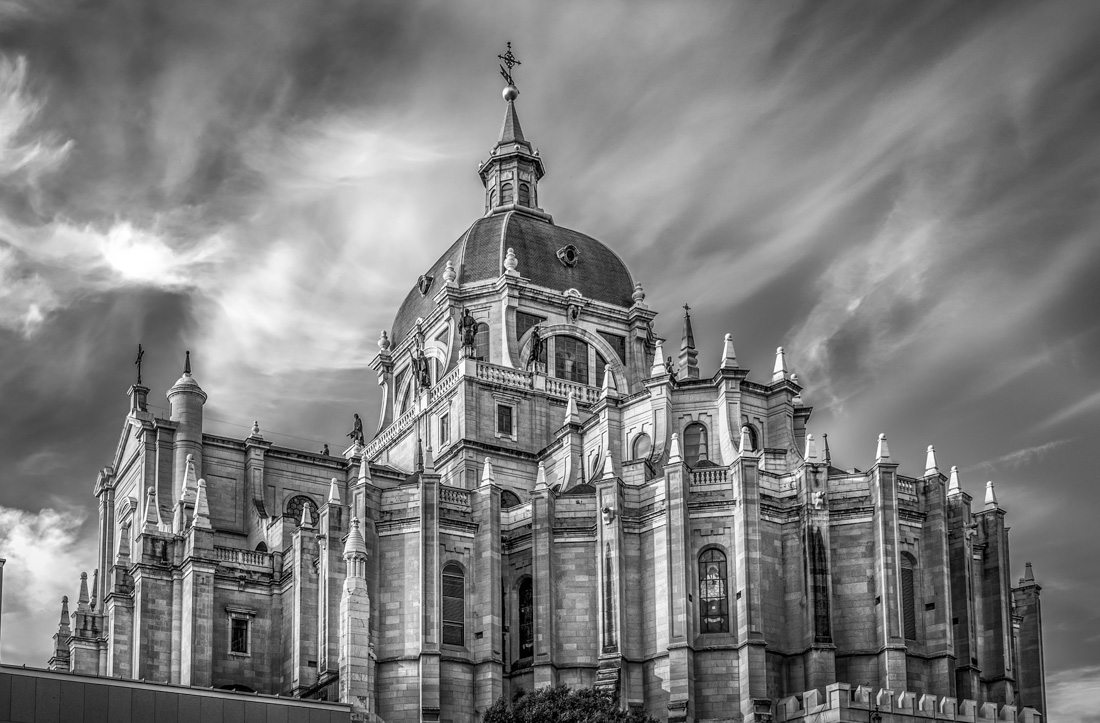 Prado Museum
- This huge Spanish and European art museum is free after 6 p.m. every day, and free on Sundays after 5 p.m. Otherwise, tickets are 15 Euros. The art collection here has been described as one of the best in the world. Whether you are an art lover or not, this is one of those museums that is not to be missed. Put it on your list even if you don't plan to visit any of the other art museums in Madrid.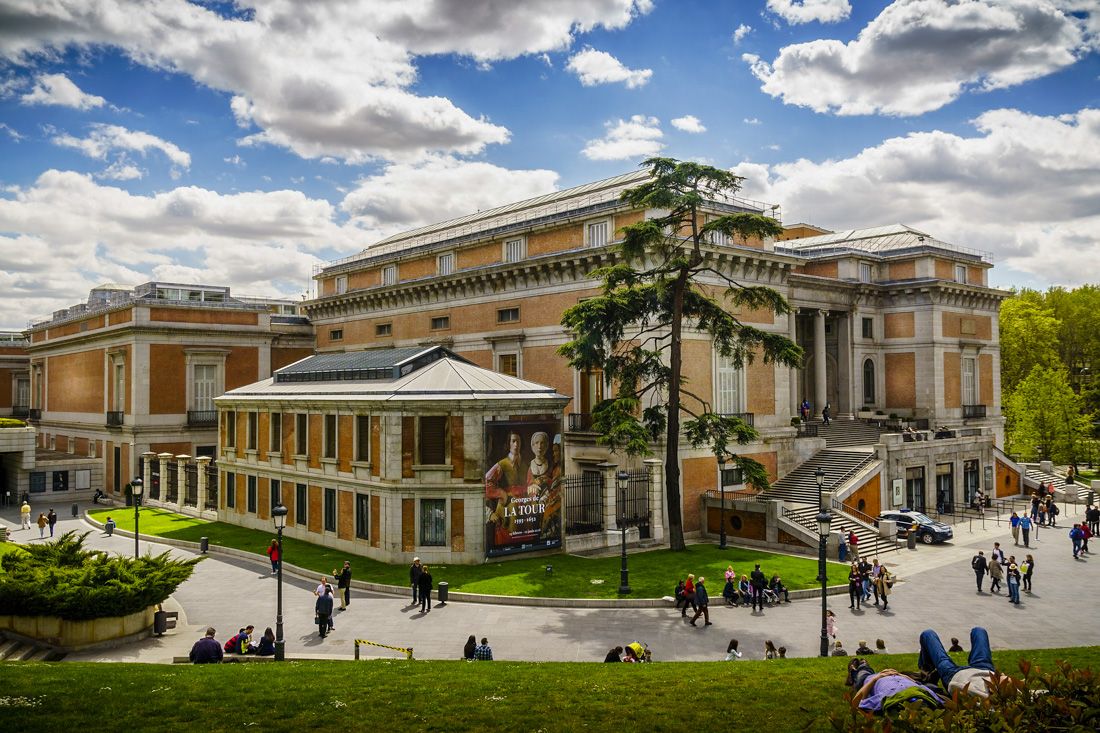 Reina Sofia Museum
- The national museum of 20th-century art is named after the Queen Sofia. Entrance is normally 8 Euros, but admission is free in the evenings and mid-day on the weekends. Housing all types of modern and recent artwork from paintings to posters to photography, this museum makes up part of Madrid's art triangle.
Museo Nacional Thyssen-Bornemisza
- Dedicated to a variety of artistic styles and artists, from European to American, and Impressionists to Expressionists, this museum is a must-see for art lovers. Entrance is 12 Euros, and free on Mondays from noon to 4 p.m.
Museo Taurino (Bullfighting Museum)
- At Las Ventas Bullring, this free museum is located in the Salamanca area, not far from the city center. If you're interested in the history and culture that surrounds this historical Spanish sporting event, then this museum is worth visiting. It contains many paraphernalia and a great deal of information about bullfighting. Note that entrance to the museum is free, even though many travel websites will sell a tour of the museum for a fee. Tickets to bullfighting events are also sold online.
Anden 0 (Platform Zero)
- Entrance is free to this old subway station which has been mostly restored and turned into a museum. The history and evolution of the Madrid railway system is on display here, and visitors can learn about how the metro system has grown, and in turn has encouraged Madrid to grow as a city.
The Rooftop Bar at the Circulo de Bellas Artes
- The rooftop bar (
Azotea
) is the main reason people come to this spot, even though the building hosts an art gallery. Located right at the beginning of the Gran Via, the views over the city are terrific. An entrance fee of 4 Euros is charged to get in, and then drinks are relatively pricey.
Natural Science Museum
- This museum has been around since the 1700's and today hosts a modern and historical collection of science exhibits that visitors of all ages will find worthwhile. If you don't have a museum of this kind in your home city, then this museum might be of keen interest to you, even though it is not specifically about Spain. The museum houses typical exhibits for a natural science museum, including dinosaurs, minerals, flora and fauna, etc. Entrance is
€7 for adults
and €3.50 for children and students.
Teatro (Theatre) de la Luz Philips Gran Via
- This beautiful and historic theatre is located on the Gran Via, not far from the Royal Palace, and is considered to be one of the best places to take in a show in Madrid. A variety of shows are performed here including plays and concerts. Schedules and prices to upcoming shows can be
found online
.
Parks, Markets, and Outdoors
Puerta de Alcala
- This large archway gate marks the northwestern entrance to El Retiro park. Comparable to the Arc de Triomphe in Paris, this gate was completed in 1778 and was designed by the famous architect Francesco Sabatini. Check it out on your way into the park.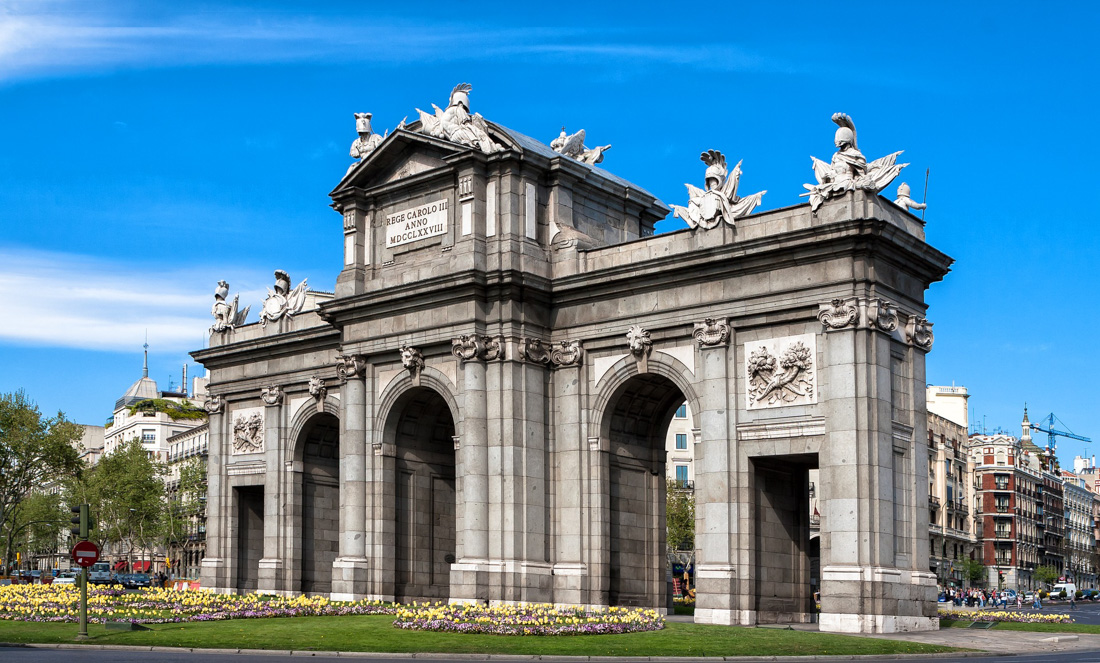 El Retiro Park
- The large and popular park at the eastern side of the city center is El Retiro park. It has been compared to New York's Central Park and other large urban parks. With over 350 acres and various monuments, sculptures, galleries, flower gardens, and a lake, visitors can spend plenty of time here without seeing everything. The park has plenty of walking trails, which are a great way to see all of the sculptures, fountains, monuments, and historical buildings located throughout the park. Rowboats are available for rent at the lake, too. Nearby museums have small exhibitions in some of the smaller buildings, such as the Glass Palace - a scenic greenhouse from the late 1800's. And kids will love the weekly puppet shows at the Teatro de Titeres. Entrance to the park itself is free, although some of the art galleries sometimes have entrance fees. Subway stations are located on the roads surrounding the park on all sides.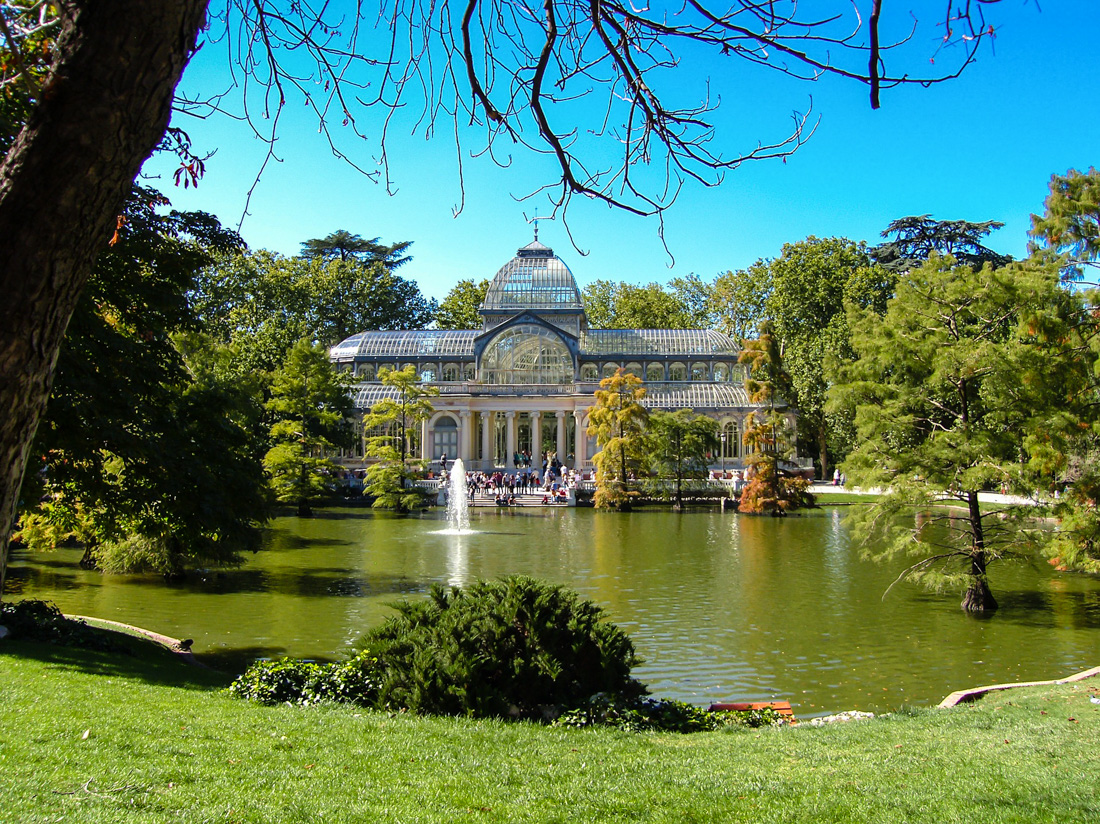 El Rastro Market
- Every Sunday, the streets of Plaza de Cascorro and Ribera de Curtidores in the Latin Quarter turn into chaos as the largest open-air flea market in Spain gets underway. This is not to be missed, as it gives insight into the local culture of Madrid. Even if you don't buy anything (many items are actually new), just looking around and mingling with locals and other visitors is a fun and entertaining experience. In general, the side streets have the better deals, as the main street down the middle has higher priced clothing. Entrance is free.
Casa de Campo
- Once a royal hunting ground ("country house"), today this massive park to the west of Madrid's city center is home to plenty of recreational activities. Home to the Zoo, an amusement park, aerial trams, a large lake, and plenty of walking and biking trails, this area is part recreational, part historical, and part ecological. Boats can be rented at the lake, and several small historical sites are also located throughout the park. Entrance fees are varied for each attraction, although entrance to the park itself is free.
Madrid Zoo
- If you haven't been to a great zoo lately, now is your chance. With animals from all over the world, including pandas, koalas, bison, giraffes, and more, this large zoo will provide plenty of entertainment, especially for kids. They even have an aquarium. Tickets are €24 for adults at the gate, but
cheaper online
. The zoo is located inside the Casa de Campo park.