Hilo On a Budget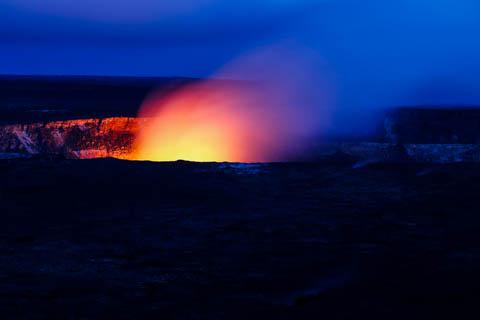 Hilo is a town on the Big Island of Hawaii. It is also the county seat and largest city in Hawaii County, so many people use it as the starting point to explore the eastern half of the island. The town has a population of just over 40,000 people. It looks out over Hilo Bay and most of the town's development is between Hilo Bay and Waiakea-Uka near the active volcano of Mauna Loa. Hilo is where you will find the University of Hawaii at Hilo, Imiloa Astronomy Center of Hawaii, the Mauna Loa Macadamia Nut Corportation and Hilo International Airport.
The town's climate is tropical rainforest. There is a significant amount of rainfall throughout the year. It is located on the eastern, or windward side of the Big Island so it is the third wettest city in the United States. There are an average of 126 inches of rain annually and precipitation occurs on 275 days a year. The monthly mean temperature is 71 degrees Fahrenheit in January and 76 degrees Fahrenheit in August.
Sights
There are a handful of sites around the town of Hilo, although most visitors prefer to get out of town and explore the other area's along the eastern side of the Big Island. Popular museums in town include the Pacific Tsunami Museum, the Hilo Art Museum, and the Lyman House Museum. Other landmarks include the King Kamehameha Statue and Naha Stone. Also make sure you visit Lili'uokalani Gardens. This authentic Japanese garden was built in the early 1900s and is quite beautiful. Rainbow Falls is a good alternative to Akaka Falls. You are most likely to see the rainbow early in the day.
Neighborhoods
Downtown Hilo has plenty of shopping opportunities and restaurants, particularly in the Bayfront area. The farmer's market is also located downtown. The downtown area is pedestrian friendly and you can spend a decent amount of time exploring the area.
If you're looking for retail shopping then head to Prince Kuhio Plaza. It is best to have a car as this is not a pedestrian friendly area.
If you want to enjoy the ocean then Richardson's Ocean Park is a great place to visit. It's located at the end of Kalanianaole (Highway 19). This is a popular place with locals for family cookouts. It's also a great place to snorkel or relax on the beach.
Activities
There is no shortage of activities in and around Hilo. Surfing is a big part of the culture around town. You can rent boards from Orchidland Surf. If you're interested in swimming then head to Four Mile, which is a popular swimming spot, although there is not a beach. Other activities include helicopter tours of the area and visiting the Kaumana caves.
Food and Dining
Hilo offers a handful of local specialties. The town is particularly famous for its locally-made ice cream. It's available at several places around town including Hilo Homemade Ice Cream at 41 Waianuenue Avenue. If you're looking to grab a quick and cheap bite to eat then head to Hilo Farmer's Market, which is located on the corner of Samehameha Avenue and Mamo Street. They have a wide variety of tropical fruit.
Other budget options around town include Blane's Drive Inn, Hilo Coffee Mill, Cafe 100, Kuhio Grille, Suisan, Ken's House of Pancakes, and Ocean Sushi Deli. If you're looking to splurge, then there are a handful of high end restaurants that offer excellent fresh seafood and entrees.
Transportation
The Hilo International Airport is the main airport on the eastern side of the Big Island. Most of the airport's flights arrive from Honolulu but there is also one daily flight from Kahului and a non-stop flight from LAX.
Most visitors to the town have their own vehicle as public transportation is extremely limited on the island. Renting a car is recommended and you should make reservations well in advance as cars may be limited if there is an event or festival taking place on the island. Taxis are also available from the airport. There is also the Hele-On Bus system that runs a couple of times a day.
Related:
Looking for a
party hostel in Hawaii
or
Miami
? Traveling alone to
LA
or
New Orleans
? Want a budget hostel in
NYC
?