Palm Springs On a Budget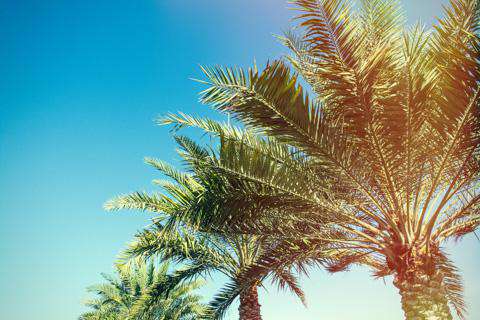 Palm Springs is a desert resort town located about two hours east of Los Angeles, most famously known as Hollywood's playground, where stars and starlets could escape for rest and relaxation but still be close enough to return for impromptu work.
It's no wonder that Palm Springs is increasingly popular as a weekend getaway for special occasions, and even for bachelor and bachelorette parties. Closer than the typical Las Vegas weekend for Southern California residents, Palm Springs provides a desert getaway with endless possibilities of activities, whether visitors want to gamble, shop, hike, or wander through an art gallery.
Climate in the high-desert is generally warm with highs in the 100s during the hot and dry summers, and lows in the mid 40s in the winter months, with sparse rainfall. However, if you're visiting during winter, be sure to pack versatile attire and layers as the days may be warm, but the nights in the low desert can get chilly enough to convince you to change into long pants.
Sights
The Palm Springs Aerial Tramway is a must-see for visitors of all ages to take in the breathtaking views of the desert floor and mountain tops. Boasting the world's largest rotating tram, it travels over 2.5 miles in 10 minutes up to an elevation of 8,516 feet up to the Mountain Station, where you can dine at restaurants, visit the observation decks, natural history museum, two documentary theaters, a gift shop and more than 50 miles of hiking trails.
The Backstreet Art District is the place to go for galleries that display desert-inspired artworks. Meanwhile, the Palm Springs Art Museum features Western and Native American art in the permanent collection, a sculpture garden, and interesting seasonal exhibits. Free admission on Thursdays from 4-8 p.m. Design lovers will enjoy the Architecture and Design Center the museum at the Edwards Harris Pavillion, also with free admission.
You can visit Palm Springs without stepping foot into one of the many Indian-gaming casinos, such as the Spa Resort Casino, Aguas Caliente Resort and Casino, Spotlight 29 Casino, and Fantasy Springs Resort and Casino. Check with the concierge for promotions as some casinos offer free slot play for membership or rewards card sign-ups.
The Walk of Stars, located downtown, is a tourist attraction similar to the Hollywood Walk of Fame, honoring various famous stars in show business who have lived in the Palm Springs area, such as Marilyn Monroe, Frank Sinatra, Elizabeth Taylor and Lucille Ball, not to mention even their plastic surgeons. There are also plenty of restaurants and shops around the area, in addition to the sculptures and artworks displayed, making for fun photo opportunities.
Activities
Nature lovers will enjoy the San Jacinto State Park Mountains for its diverse terrain, from the desert ground to the meadows and up the mountains all on a single trail. Within the state park are multiple trails for hikers of all levels. Don't forget to pick up your free wilderness/hiking permit at the Ranger Station to avoid being sent back on a trail.
Bring the kids for fun in the sun and surf at the 16-acre Wet n' Wild Water Park, which has more than 20 water attractions and rides. The humongous Cabazon Dinosaurs are another way to entertain the young ones, as featured in the film, "Pee Wee's Big Adventure." Climb the 150-foot brontosaurus up to the dinosaur shop, or pay a small fee to go into the creationist museum and climb into the mouth of the T-Rex.
Smoke Tree Stables offers hour-long horseback rides through the desert and Indian Canyons for spectacular views of natural desert terrain and wildlife. Meanwhile, BMW and driving enthusiasts can cross one off their bucket lists at the BMW Performance Driving School, where they can learn track driving basics, car control and alternate between driving an M3, M5, and M6.
Even on a budget, Palm Springs is the place to visit for the ultimate bargain shopper. Cabazon Outlets and Desert Palms Premium Outlets are both just a 20-minute drive away on the 10 freeway, with more than 200 shops of both low-end to high fashion, houseware and designer shops, including Adidas, Tory Burch, Gucci, Rip Curl and Le Creuset. Not into designer items? Palm Springs also has a plethora of antique, vintage, and thrift shops such as Gypsyland, Dazzles, and Angel View, for those who are ready to rummage for items that are truly one-of-a-kind.
Those seeking rejuvenation will easily find the perfect place to relax, as Palm Springs is known for its numerous spas. Whether you're looking for a mani-pedi, ethnic massage, colonic hydrotherapy, magnesium detox, Korean body splash or raindrop therapy, you'll be sure to find exactly what you need. Palm Springs Spa Massage and Salon 119 and Spa are two of the most popular establishments for bachelorette parties. Palm Springs also offers a number of establishments where the dress code is your birthday suit, including the Sea Mountain Nude Resort and Spa Hotel and Living Waters Spa.
Food and Dining
One of the most-loved and budget-friendly restaurants around town is The Sandwich Spot, which is known for its hearty artisan sandwiches with quirky names, such as the DILF, It's a Dry Heat, and the Federer, served with Bomb Sauce and Dutch Crunch bread. The Atelier Cafe serves French fare, specializing in brunch, the Croque Madame, house-made croissants, and fresh baguettes for low prices in an eclectic decorated atmosphere. La Bonita's is the place to go for tasty and inexpensive Mexican food. Their welcoming atmosphere and simple appetizers, like chips and salsa, keep diners coming back.
Rooster and the Pig has Vietnamese and Asian fusion offerings and is frequented for the crispy beef noodles, rice porridge, and jasmine tea leaf salad in a modern and chic dining room for a moderate cost.
Vegans and vegetarians will appreciate the Palm Greens Cafe, featuring buckwheat blueberry pancakes and macro bowl. Native Foods Cafe is another safe bet for solid vegan fare, offering its famous Twister Wraps, Gluten-free Moroccan bowls, and Oklahoma Burgers. Both are sure to please with healthy options at reasonable prices.
If you're searching for a finer dining spot, Miro's Restaurant is the perfect place to celebrate a special occasion or simply begin a night out on the town. The chicken paprikash, stuffed cabbage rolls and beef stroganoff will take your palate to eastern Europe while you enjoy the classic decor of the dining room wIth white-linen tables, beautiful art, and warm ambiance.
Transportation
The nearest airport is Palm Springs International Airport, located just 2 miles minutes away from downtown Palm Springs. To get to the city center, you can either rent a car or take a bus. There are several car rental agencies within the airport, such as Enterprise Rent-A-Car and Thrify Car Rental.
While the downtown area is fairly compact and walkable, many other local attractions, especially natural scenery and shopping outlets, are a farther distance away so renting a car would help immensely.
Airport services offers information about shuttles, private car, and other ground transportation services for hire.
Related:
Looking for a
party hostel in Las Vegas
or
San Diego
? Traveling alone to
NYC
or
LA
? Want a budget hostel in
San Francisco
?