Columbus On a Budget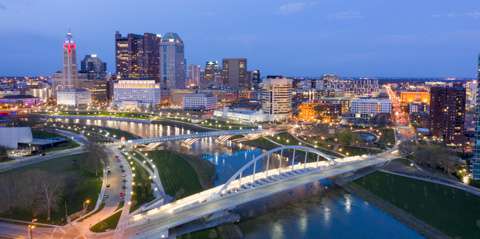 The capital city of Ohio, Columbus sits at the meeting point of America's Rust Belt, Bible Belt, Appalachia, and the Plains. It is also home of Ohio State University, which is a major financial and economic force in the city. While not always famous for it's sights and attractions, visitors will be pleasantly surprised by what they find here.
Neighborhoods
Perhaps the more pedestrian friendly area in the city is High Street, which travels from the north near Clintonville to Merion Village in the south. You can also walk around much of the downtown area where you will find a large number of the city's attractions. If you're looking for a walking tour, consider the Columbus Landmarks Foundation which offers fairly comprehensive and informative tours of the area. For more ideas, check out this terrific guide covering
things to do in Columbus
.
Activities
Columbus plays host to some great festivals throughout the year, and if you're lucky enough to be in town for a festival, it's a great way to experience the city. Some popular options are the Asian Festival, the
Columbus Arts Festival
, the Columbus Jazz and Rib Fest, Festival Latino, the German Village Oktoberfest, and Good Guys Columbus.
Food and Dining
As a large city, you'll find plenty of restaurants around town that cater to all budgets and tastes. If you're looking for something cheap your best options are likely burger joints, Chinese take out, and the limitless fast food chains around town. Mid range restaurants will offer a great variety and a higher quality of food. Some good options include Japanese, Ethiopian, Italian, and German. If you're looking to splurge, there are some great high end restaurants around town, but do note that many will require a reservation if you're planning to dine on a weekend night. There are some great bars in town as well, many of which are in the university area. If you're looking for a place to grab a beer or listen to some life music, you should easily find some good venues.
Transportation
You'll likely need a car to navigate the city, although there is a bus system,
COTA
, which can take you to some of Columbus' highlights. Parking is generally available, although in some downtown areas you must pay to park.