Lancaster On a Budget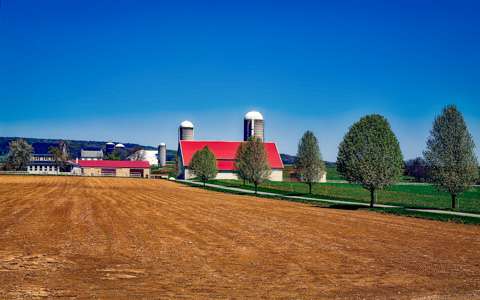 The largest city in Pennsylvania's Dutch Country, Lancaster is surrounded by scenic landscape and a unique culture. The area is predominately agricultural in nature and you will find lush farms growing crops and produce most seasons. The Amish communities are spread throughout the area and although they remain relatively isolated, they are acknowledged by fellow community members and their customs are respected. The Amish community prides themselves on minimalist living. They do not use electricity and travel around in horse and buggy, a sight which you will grow accustomed to while you're in the area. They are excellent farmers and craftsmen and you can find shops that proudly sell Amish made goods. Their close are old fashion in nature. Women generally wear long dresses and bonnets while men wear black suits and hats. The Amish community has their own churches and their own schools. There are a handful of places where you can learn more about the Amish community in the area. The Amish Experience F/X Theater offers shows and the People's Place Quilt Museum shows some handicrafts. It is possible to take an Amish Country tour or visit the Mennonite Information Center for more information.
There are some other sights in Lancaster outside of the Amish community. Head to Elizabethtown College which is quite nice, or spend some time at Franklin and Marshall College. The National Watch and Clock Museum is nice as is a visit to the Strasburg Rail Road.
There are some wonderful local restaurants in the area that take advantage of the locally grown produce that is in abundance here. Many restaurants sell Amish specialties so you can enjoy a traditional home cooked meal in a nice setting. There are also plenty of chain restaurants around town if that's more your style.
There are plenty of affordable hotels in the area but if you're looking for a splurge a bed and breakfast can be a fun alternative. If you choose to go this route it is best to have reservations in advance.
Sights
Lancaster is a beautiful area. Many visitors come to learn more about the area's Amish population. You can learn more about their traditional way of life by visiting the
People's Place Quilt Museum, the Mennonite Information Center, Plain and Fancy Farm, and Amish Country Tours
.
There are a number of other sights around Lancaster that are separate from the Amish community.
The Ephrata Cloister
is a historic site with a number of buildings that teach visitors about the German religious refugees that originally lived here.
Elizabethtown College
and Millersville University are both interesting places to visit. Other sights include Strasburg Rail Road, the Railroad Museum of Pennsylvania, Bird-in-Hand Village, and the National Watch and Clock Museum. Antique lovers will enjoy a visit to Antiques Capital.
Neighborhoods
Lancaster County has a number of quaint and beautiful communities to explore. Some of the more popular ones are listed below.
Intercourse
- a town in eastern Lancaster with Amish shops, local food, and antique shops.
Bird-in-Hand
- another quaint town with excellent restaurants, a farmer's market, buggy rides, a theater, and hot air balloon rides.
Lititz
- in the northern part of Amish country, this town has homemade pretzels, chocolate, restaurants, and a walkable small town vibe.
Strasburg
- in southeast Lancaster County, this town has everything a railroad lover could need. Museums, attractions, and the opportunity to ride the oldest continuously operated railroad in the western hemisphere.
Lancaster City
- in the middle of Lancaster County, this city has a number of great restaurants, museums, and the longest running farmer's market in the country.
Paradise
- another small town in Amish Country with all of the quintessential sights - a covered bridge, an old mill, farmlands, are great food.
Ephrata
- famous for the Ephrata Cloister.
Adamstown
- the antiques capital of the area.
Manheim
- offers horseback rides, a renaissance faire, and farm tours.
Mount Joy
- offers many guest houses, bed and breakfasts, and inns.
Activities
Many of the activities in Lancaster are centered around experiencing the Amish way of life. There are a few places that offer Amish buggy rides or opportunities to visit traditional Amish villages. These villages often have a farmhouse, farm animals, smoke houses, water wheels, and food areas.
There are also a number of art and cultural activities in Lancaster. First Fridays happen every month and highlight the town's local art scene. There's live music, theater performances, and more.
Other activities in the area include Dutch Wonderland Family Amusement Park (best for younger children), watching the Lancaster Barnstormers Baseball team, and visiting the Laserdome.
A unique way to see Lancaster is by air. Hot air balloon rides are popular in the area and not to be missed. Also make sure you swing by the Central Market - the longest running farmer's market in the country.
Food and Dining
Lancaster County is all about local restaurants with slow cooked meals and traditional flavors. Lancaster was filled with farm to table restaurants before farm to table was a concept. There are bakeries, cafes, and restaurants that feature all kinds of local dishes. Many restaurants are designed to be an experience, not just a meal. Dishes are meant to be shared and savored, and the experience is as much about the people you're with as it is about the food.
Transportation
Because Lancaster is so rural, you really must have a car to truly explore the area. You'll likely encounter a few horse and buggies in the area. Don't be afraid to pass them but be careful of oncoming traffic.
Cycling is another fun way to explore the area, but be warned that there are a number of hills!