Sequoia National Park On a Budget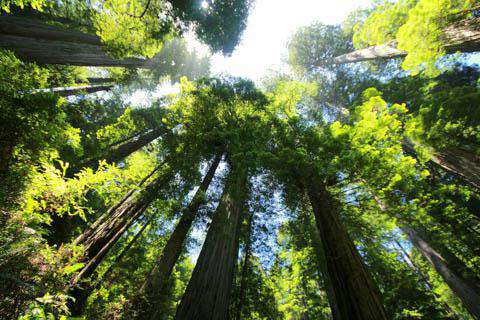 Located in the southern part of California's Sierra Nevada mountain range,
Sequoia National Park
is best known for its giant sequoia trees, most notably the General Sherman tree which stands as the largest tree in the world. The park is also noted for features like the Crystal Cave, Moro Rock, and Tunnel Tree.
Since they are adjacent to each other, Sequoia National Park almost operates as a single unit with
Kings Canyon National Park
which offers more opportunities for experiencing mountain and forest scenery.
Sights
A fee of $20 per private vehicle allows entrance to both Sequoia and Kings Canyon National Parks. Sequoia, of course, is named for its groves of the largest known trees in the world, while Kings Canyon is named for the deep valley cut over time by the Kings River. Both parks harbor alpine and woodland habitats for a vast array of plant and animal species like black bears, mountain lions, and rattlesnakes.
Grants Grove is one of the first features visitors will see, located near the west entrance of Sequoia. Another collection of groves is situated in Giant Forest, a few miles south of the main visitor center. This site is also home to the General Sherman Tree, the world's largest tree (by volume and weight) as well as a museum. South of the Giant Forest, visitors can also climb a staircase to the summit of Moro Rock - a granite dome with spectacular views of Sequoia's mountains and the Great Western Divide. Crystal Cave is another popular attraction, an excellent example of a marble cavern with streams and interesting rock formations.
Other attractions of the adjoining parks include the Tunnel Tree, Crescent Meadow, Cedar Grove, and Mineral Kings. Most of the popular locations can be reached along the scenic drive and pull-off areas, while others must be approached via hiking trails.
Neighborhoods
The nearest major cities are Fresno and Visalia, located to the west of the parks. Fresno is the main gateway to the area via plane, while Visalia offers a direct shuttle into the park from its train station. Both are prime locations to stock up on food and supplies before entering park territory, offering all the comforts and amenities of civilization.
Activities
Sequoia and Kings Canyon both have plenty of opportunities for hiking and overnight backpacking. Each area of the parks has its own network of trails for all levels of difficulty. Check with a ranger at one of the visitor centers to get an idea of which routes might be most suitable, or plan ahead of time by checking out the trail descriptions on the National Park Service website. A few suggested day hikes include Alta Peak, Tokopah Falls, Lookout Peak, and Mist Falls. Each path winds past scenic views with natural features from dense forest and waterfalls to sunny meadows, towering granite cliffs, and grand vistas. Other activities include things like horseback riding, fishing, rock-climbing, and camping. In the winter, cross country skiing and snowshoeing are also popular.
Food and Dining
For visitors staying overnight, it is a good idea to consider buying food and supplies in advance on the way to the park. Once inside the park, King's Canyon, Lodgepole, and Cedar Grove visitor centers as well as Mineral King Ranger Station do have some food and shops available. Lodgepole and Mineral King are located within Sequoia National Park while King's Canyon and Cedar Grove are located within Kings Canyon National Park. The shops mostly sell maps, books, and educational materials. Lodgepole has a deli, market, and snack bar offering a variety of foods for breakfast, lunch, and dinner, while Cedar Grove has a snack bar with some light meal and snack options. There is also a small selection of restaurants located at the park's lodges and resorts, as well as picnic areas scattered throughout.
Transportation
The nearest major airport is located in Fresno, California. The Fresno Yosemite International Airport offers flights to major hubs in the western United States as well as international flights to Mexico, available through Aeromexico and Volaris. Other airlines servicing the airport include Alaska Airlines, Allegiant Air, American Airlines, American Eagle, Delta Connection, United Express, and United Airlines.
Fresno also has an Amtrak station, served by the San Joaquins Oakland - Bakersfield route. Visalia, just south of Fresno, has an Amtrak station as well that is connected to Sequoia National Park by a shuttle bus.
The park can only be entered by car from the west. There are two main entrances - via Route 180 east from Fresno and via Route 198 northeast from Visalia. Both of these routes consist of winding mountain roads.
Related:
Looking for a
party hostel in Las Vegas
or
San Diego
? Traveling alone to
NYC
or
LA
? Want a budget hostel in
San Francisco
?