Should you visit Spain or Portugal?
Spain and Portugal are both fascinating countries to visit. They're also two of the more popular tourist destinations in Europe. If you have enough time, many people visit both Portugal and Spain on the same trip, as this is a convenient way to experience two cultures. If you're more limited with your time, or if you want to explore a country in detail, then it is probably best to visit either Portugal or Spain.
As one of the most popular tourist destinations in Europe, Spain has no shortage of places to explore and comfortable amenities for travelers. It's relatively affordable by Western European standards, but it is more expensive than nearby Portugal. Traveling around Spain is easy and efficient, particularly if you're traveling between major cities. There are train networks with high speed trains that connect most major cities in Spain, so despite it's large size, transportation is usually not a problem.
Spain is also an interesting country to visit because it's not hard to see the Arabic influence in the region. This is unique for a European country. Spain also has a vibrant nightlife scene and many lively festivals. Whether you're looking for a beautiful coastline, a historic town, or a cosmopolitan city with a vibrant nightlife, Spain really has it all.
Portugal is another great option for travelers. It has grown in popularity and it has become a major tourist destination in Europe. The country is slightly more affordable than Spain, and it has a lot to offer all types of travelers. Portugal has a very diverse landscape that includes mountains, beaches, and almost desert like settings. The country has vibrant cities like Lisbon and Porto and natural areas where you can enjoy a more peaceful setting. Portugal has a lot to offer, whether you're interested in hanging out on the beach, sipping some wine, or playing golf.
When is the best time to visit Spain and Portugal?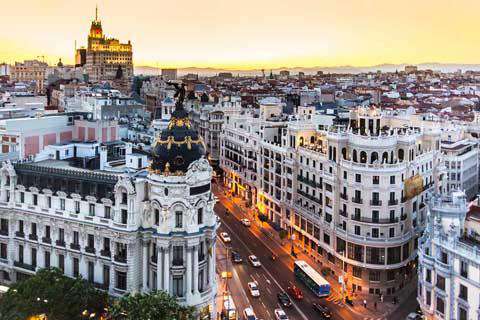 If you have a flexible schedule, both Spain and Portugal are beautiful countries to visit during either the spring or fall seasons. This is when the temperatures are the most pleasant and crowds are less intense than during the peak summer months. Summer is the peak travel time in the area and many places can feel overrun with tourists. Cruise ships also frequent the area and bring a large number of visitors to many areas. Prices can be significantly higher during the summer months as well, so if you plan to visit during this time, prepare your budget accordingly.
Winter is an interesting time to visit the area. It is much more relaxed, but the weather can be unpredictable. In Spain, temperatures can vary dramatically depending on where you are geographically. Some people head to the Costa del Sol and Almer during the winter months in Spain. In Northern Spain, many hotels and restaurants close during this time.
Winters are relatively mild in most of Portugal, but the northern areas do experience snow and cooler temperatures. Rain is more common during this time as well.
Many Portuguese take their holidays during the month of August, so tickets can sell out and hotels fill up early. If you're going to be visiting Portugal during this time, make your reservations well in advance. This is also when the prices are highest.
Why is Spain more expensive than Portugal?
Spain and Portugal are generally comparable in price, but Spain tends to be slightly more expensive. The countries have a lower cost of living than some Western European countries, and this translates into slightly more affordable travel costs for visitors. Even so, Spain is a top tourist destination, so don't expect it to be super cheap. Portugal continues to grow in popularity as well, and you can expect prices to go up as this trend continues. If you're traveling on a particularly tight budget, you'll find plenty of budget accommodation options around such as hostels, and affordable guesthouses.
What are the most expensive and cheapest cities and regions in Spain and Portugal?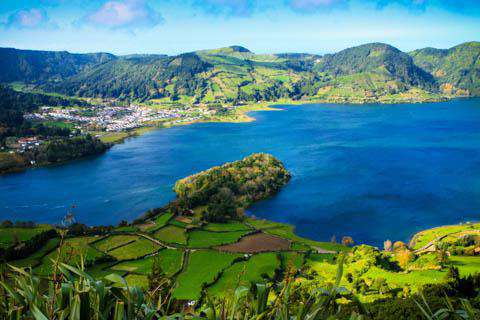 In general, the most popular tourist destinations tend to also be the most expensive. In Spain, coastal cities and towns can actually be a bit more expensive to visit than the larger cities. The high demand for accommodation drive prices up, particularly during the peak times when most visitors arrive.
In Portugal, Lisbon and the coastal towns are usually the most expensive places to visit.
In both Spain and Portugal, prices are very dependent on the season, so if you're traveling during the peak summer months you'll likely to pay significantly more for a room.
How you can save money when visiting Spain and Portugal?
Prices in both Spain and Portugal are very dependent on the time of year. Travel during the slightly off peak times. Prices inevitably climb during the peak summer months so make sure you visit when the crowds are less during the fall or spring seasons.
Stay flexible. Be willing to change your plans if things aren't going as you expected and don't be afraid to leave a place early or stay longer if you're having a particularly good time.
Spend time just exploring the town you're in. Take at least a day and just let yourself get lost. Don't worry about seeing the specific sights and attractions, but instead soak up the atmosphere and culture of the city.
Buses are almost always cheaper than trains, so look into all of your transportation options before buying tickets.
Eat local. Find the local restaurants that are popular with the residents of the town. Avoid the tourist traps and you're likely to have the best food for a fraction of the cost.
Move slowly. Don't be afraid to slow your travel speed down. Spend more time in less places, and your transportation costs will go down significantly. You'll also experience each location on a whole new level.