Avon On a Budget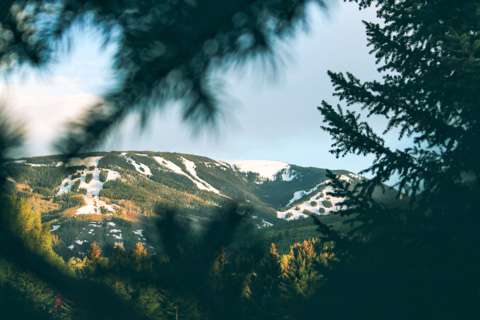 Avon is a small town of about 7,000 people that's just a couple miles from the famous Beaver Creek Ski Resort. Avon is down the mountain from Beaver Creek and sits along I-70. It has a high concentration of hotels and condos that are a bit more affordable than the options found in Beaver Creek and nearby Vail. Avon also has one of the nicest hotels in the area, Westin Riverfront. This hotel offers a true resort experience with a large number of amenities and comforts for guests.
Sights
Many people use Avon as a gateway to
Beaver Creek
. The area is filled with natural beauty and plenty of outdoor experiences. The town itself doesn't offer a wide range of sights, but a quick hop into the surrounding wilderness offers a number of great hiking trails and scenic viewpoints. Despite its mountain setting, terrain in the area is kid friendly and you'll find many families vacationing here.
Neighborhoods
Avon is located down the mountain from Beaver Creek along I-70. It's also about 10 miles from Eagle Vail. Other nearby neighborhoods include Wildwood, Mountain Star, and Wildridge.
Activities
Avon's proximity to world class skiing and pristine natural settings make it a great year round destination. The area really comes to life during the ski season when the obvious activity is to hit the slopes, but there are still plenty of things to enjoy during the warmer months. The summer offers a much more tranquil experience that lets you enjoy the area's nature and hiking trails.
Food and Dining
As a vacation destination, there are a number of restaurants in Avon that offer a diverse range of cuisines and styles. The nearby towns of Beaver Creek and Vail also have nice selections of restaurants that you can choose from.
Transportation
Avon has a free public transportation system that visitors can use and is made up of four bus routes. There is also a county-wide system with routes that go throughout Eagle County, connecting Avon with
Vail
and other areas.
Denver International Airport is the closest major airport, 130 miles away. Shuttle bus services are available for a price.
Having a car is recommended.