Charleston On a Budget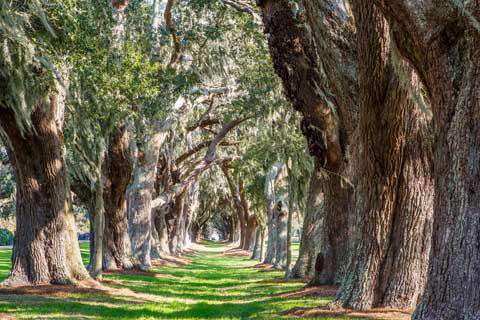 Charleston is a beautiful, southern city and seaport town in South Carolina. It has a wonderful, historic downtown area that the city government works hard to maintain. Located on a peninsula that is created by two rivers, the city is a stunning setting with much character. It is a popular place to visit for its culture, architecture and cuisine. In recent years Charleston has gained popularity and it continues to grow as both a regional and international travel destination. With its rising popularity comes increasing costs. Travel costs continue to go up as restaurants and hotels raise their prices, particularly during the peak travel season and holiday periods.
The city's climate is humid subtropical. The winters are mild and the summers are hot and humid. Rain can fall throughout the year, but summer tends to be the wettest season. Warm temperatures can last into November and winters are short and cool. Snow is rare but not unheard of. Hurricane season runs from the summer into the early fall.
Sights
Charleston has no shortage of impressive sights. Beautiful, southern churches dot the city's skyline and you can get a spectacular view of the Arthur Ravenel cable-stay bridge which was finished in 2005. There are also some interesting historic cemeteries that you can wander through.
Some of the top sights in Charleston include the Battery and White Point Gardens, Fort Sumter, the French Quarter, Charles Towne Landing State Historic Site, Circular Congregational Church, Liberty Square, and the Waterfront Park. Simply wandering around Charleston will let you stumble into any number of historic sights. The best way to explore the city is to get lost in its details and hidden gems.
Neighborhoods
Charleston's downtown can be divided into three main sections. The residential area that is referred to as the "South of Broad" district is a residential neighborhood with interesting architecture. The "French Quarter" district is also residential but it has many historic sites as well as art galleries. These two areas sit next to each other near the tip of the peninsula that makes the downtown area. The shopping district runs along King Street between Broad and Calhoun Streets. Market Street is where you'll find the famous, open air market.
Activities
There are popular horsedrawn carriage tours that go through the downtown area. These are a fun option to learn about the history of the area. There's also a ghost tour that is a fun way to learn a little about Charleston, particularly if you have children.
If you want to do some souvenir shopping, head to the market, which has stands stocked with locally made handicrafts, regional cookbooks, and some local spices and snacks. It's definitely worth a stroll through if you've never been to the Charleston area.
Food and Dining
Charleston has become a culinary capital of the south. Low country cuisine is popular in the city and throughout the South Carolina and Georgia coasts. It has been heavily influenced by the area's Caribbean, African, and Cajun roots. The cuisine is regional and delicious. Many restaurants make use of the local specialties and seafood dishes are quite common. Popular dishes include shrimp and grits, barbecue, and she-crab soup.
Restaurants in the downtown area can range from budget friendly to quite expensive. Cafes often have reasonably priced dishes, particularly at lunch. Seafood can get expensive but is well worth the splurge. For more budget friendly options, head outside of the touristy, downtown areas.
Transportation
You can easily make your way around downtown Charleston on foot. This is the best way to explore the area as the streets are compact and you'll get to truly experience the city's atmosphere. If your hotel is downtown and you have no plans to venture into the surrounding area then a car isn't absolutely necessary. However, you'll find cheaper hotels outside of the downtown area so you'll likely want to have your own car. There are also many places worth exploring outside of the downtown area, such as the city's beautiful plantations, and some of the nearby beaches.
There is a very limited public transit system in Charleston. It includes a small number of buses that are operated by the Charleston Area Regional Transportation Authority. Probably the most important bus for visitors is Express Bus Route 4 that runs from the airport to the downtown Visitors Center every hour.
It's possible to catch a taxi and prices are reasonable. Your best option is to call and order a taxi in advance as it can be difficult to flag one down.
Related:
Looking for a
party hostel in Hawaii
or
Miami
? Traveling alone to
LA
or
New Orleans
? Want a budget hostel in
NYC
?