Galveston On a Budget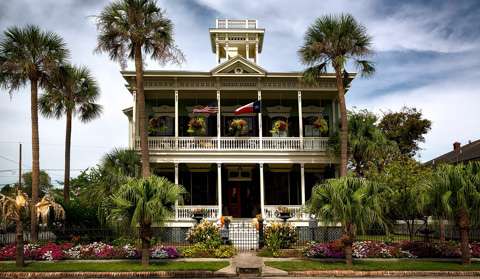 Located on Galveston Island off the Texas Gulf Coast, Galveston is a popular destination for Texans and a departure point for cruise ships. It also makes a great beach destination for anyone looking to enjoy a week or weekend.
Galveston is a popular destination during the summer months, but the warm climate makes it comfortable year round. Even during the winter months you can enjoy mild temperatures, although on occasion it can have a cold spell.
Sights
Many people head to Galveston specifically for the beaches or to catch a cruise. There are also a number of interesting
sights and things to do in Galveston
, so don't just breeze through this terrific town. Train lovers will enjoy the
Galveston Island Railroad Museum
while other visitors enjoy a visit to the Lone Star Flight Museum or the
Ocean Star Offshore Drilling Rig and Museum
.
Other popular places to visit include Haak Vineyards and Winery, Moody Gardens, and
Seawolf Park
. A particularly fun place to explore is the Strand National Historic Landmark District.
Neighborhoods
Galveston is on an island that's 30 miles long and two and a half miles wide at its widest point. Popular neighborhoods include the Downtown area with its historic buildings, the East End with its residential historic homes, and Mid Town which has cute stores and restaurants. Other popular neighborhoods include Moody Gardens and 61st Street, Pelican Island, Seawall Boulevard, and West End.
Activities
The beach is the obvious place to hang out in Galveston. You can head to Pleasure Pier if you're interested in rides, games, and more. Schlitterbahn Waterpark Galveston is also a popular destination for thrill seekers.
Food and Dining
Galveston has a number of great local restaurants. Seafood is everywhere, and there are a number of affordable places where you can enjoy fresh caught fish. You can also find restaurants that serve up southern classics, authentic Mexican favorites, or any number of other cuisines.
Transportation
Many people enjoy walking in the Downtown area of Galveston. You can expect a lot of traffic along Seawall Boulevard during the peak summer months. There is metered parking available but depending on the season, finding a space may be tough.
The nearest major city is Houston, which has international and local connections of all types.