Nashville On a Budget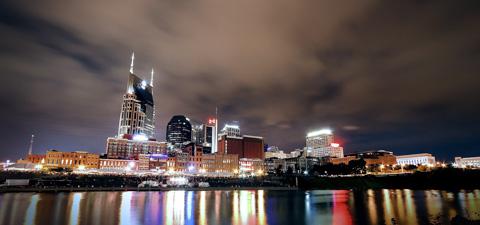 Nashville, Tennessee, known as Music City USA and home to the Grand Ole Opry and the Country Music Hall of Fame, is waiting for vacationers and tourists. Even though musical attractions may be Nashville's main showcases, there are still plenty of other places and activities to check out, like hiking along shorelines, visit urban parks filled with entertainment, fishing, zoos, museums, take in shows in a variety of venues and so much more. Nashville tourism is also a discount, coupon friendly town for independent travelers and families. There are also many free attractions to enable you to enjoy all that this part of God's country has to offer.
Sights
The Nashville Farmers' Market is a must see visit. Fresh foods are displayed everyday in this downtown marketplace, where different varieties of fruits and veggies are sprawled out. The Farmers' Market is open from 8 am to 5pm, everyday except Sundays.
The Parthenon is located within Nashville's Centennial Park. It is a great replica of the Greek Parthenon. It houses the city's art museum, American artworks from the 19th and 20th centuries, and art performances. Visitors will also enjoy a 41 foot tall statue of Athena, a Greek goddess that was sculpted in 1990 by a renowned Tennessee artist.
Do not leave this amazing musical capital city, without visiting downtown's Music Row, including the Country Music Hall of Fame and Museum, as well as the RCA Studio B tour. The RCA Studio B was a recording studio home to recording artists like Elvis Presley, Dolly Parton, Willie Nelson, Lee Ann Rimes, and many, many more. Today, the Studio is still actively used by Belmont University engineering students, musicians and artists. Street musicians also celebrate southern life everyday on its many streets and avenues.
Read more:
What to do with 3 days in Nashville
.
Neighborhoods
Downtown Nashville, whose nickname is "The District," is the lifeblood of the city. There are also many other colorful Nashville communities that are filled with history, art, and dance pok'n fun. For instance:
East Nashville: If you like unique art scenes, great local musical talent, chef-inspired restaurants, and local craft beer, this is your spot. Across the Cumberland river from downtown Nashville, are shopping, eating, and nighttime fun honky-tonks and bars. Look for the Marche Artisan Foods restaurant, the I Dream of Weenie food truck, or the James Beard inspired restaurant – the Lockeland Table. Shop at the Five Points, buy old vinyl records at Found Object Records, and wind down the night at Rumours East or the Holland House Bar and Refuge.
The West End: West End is home to Music Row and you know you are there when you are greeted by 40 foot high bronze nudes. The West End houses many modern structures that are home to residents and recording studios. In the evening, walk down West End Avenue to Elliston Place for very lively nightlife spots, which are highly visited by Vanderbilt University students.
Opryland: When you fly into the Nashville International Airport, you are also entering in the southeastern part of the city, called Opryland. Yes, the Grand Ole Opry is here, located in the Ryman Auditorium. The Opryland area contains many budget friendly hotel chains, as well as chef-inspired eateries.
Activities
Nashville is a city that offers seasonal activities. The weather in Nashville is very moderate, with lows around 37 degrees in January and highs around 80 degrees in July. Believe it or not, Nashville offers many free events and activities. The CMA Music Festival in June is 4 days of free music, where artists also give free performances all over downtown. Vanderbilt University and Belmont University provides free concerts throughout the year. The famous Fish Jubilee Singers also perform publicly throughout the year.
The Nashville Symphony Community Concert, provides free outdoor performances, including many local musicians and musical organizations with themed events, year round. Not only is music often a free experience, but from January to December, Nashville offers festivals, family fun activities, and so much more.
Food and Dining
Some people enjoy popular restaurants that are near the art and music scenes, such as:
The Loveless Cafe
is where you go to enjoy great southern menus, with Wednesday evening variety shows. It is located at the northern terminus of the Natchez Tree, where it serves only lunch and dinner daily.
Perhaps you want to enjoy the popular
Bluebird Cafe
, located on Hillsboro Pike in a tucked away strip mall, between a Shell gas station and a McDonald's. The Bluebird Cafe seats around 100 people, who are serenaded by the latest artists, like Keith Urban, Garth Brooks, and Darius Rucker. Yes their performances are free, as you dine on amazing food!
Remember, this is Nashville, where exceptional dining experiences can be enjoyed everywhere. Try the near-by, award winning restaurants, like the Bombay Palace restaurant near Vanderbilt University, where the menu contains Indian designed, delectable dishes. Dine at the Anatolia Turkish Restaurant in west Nashville's Lion's Head Village or dine at Sole Mio on 3rd Avenue in South Nashville, which features handmade, old world pastas.
Plenty of vegetarian and vegan places can also be found around town. Check out this
guide to vegan restaurants in Nashville
for more information.
Transportation
Nashville ranks high on the list of U.S. cities with excellent travel transportation options. The Nashville International Airport or the John C. Tune Airport, which re-opened recently, both serve all major airlines and they are located in West Nashville, operating 24 hours day. They also have frequent running shuttles, buses, taxis, and many other types of ground transportation.
Buses: The Nashville MTA operates all bus lines, which runs throughout the downtown corridor, as well as special points of interest. The MTA bus system offers all day passes, 7 day passes, 7/20/30 day passes. Children aged 4 and under, ride for free. The MTA bus system is disability friendly and bike friendly. General fares include individual fare for adults at $1.70, senior citizens and people with disabilities, can ride for $.85, and young people age 19 and under can ride for $1.00.
Taxi: Nashville taxicab services will take you wherever you need to go on your vacation. Cabs are available in sedan models, that accommodates up to 6 people and regular cabs holds 4 passengers comfortably and safely. There are varying cab services, which should have their Certificates of Public Convenience and Necessity displayed. Pick-up rates are around $3.00 within the downtown corridor.
Fun Transportation: Nashville continues to add excitement to your holiday visit, by offering affordable trolley rides and horse-drawn carriage tours.
Related
Looking for a
party hostel in Hawaii
or
Miami
? Traveling alone to
LA
or
New Orleans
? Want a budget hostel in
NYC
?