Should you visit Italy or Portugal?
Italy and Portugal are both beautiful and fascinating countries to visit in Europe. Italy is one of the most popular tourist destinations in the world, and there is no shortage of world renowned sights and attractions. It's also a more expensive travel destination than Portugal.
If you decide to visit Italy, you'll have a wide variety of destinations to choose from. There are historic cities, coastal towns, beautiful beaches, and archaeological sights. The country also has delicious food and a vibrant nightlife. Italy also has a very efficient infrastructure for tourists. There are trains and buses that connect many of the major tourist destinations and it's relatively easy to travel around the country.
Portugal is also a popular tourist destination in Europe. It has a very diverse landscape that includes mountains, beaches, and almost desert like settings and there is no shortage of things to see and do in the country. In addition to natural beauty, Portugal has vibrant cities like Lisbon and Porto. Portugal is a more affordable travel destination than Italy, and it has a lot to offer, whether you're interested in hanging out on the beach, sipping some wine, or playing golf.
When is the best time to visit Italy and Portugal?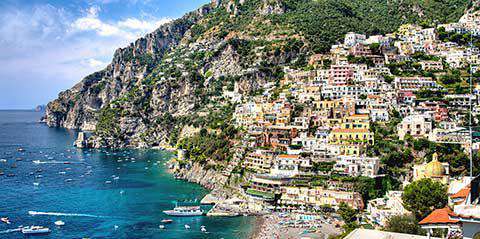 Italy is a popular tourist destination year around, but the crowds are definitely at their peak during the summer months. This is also when prices are their highest and temperatures can be quite hot, particularly in the south. If you have some flexibility with your timing, it's better to visit Italy during the spring of fall seasons. The crowds are a bit less during these times and the prices a slightly lower. Winter is the low season in Italy. The crowds are at a minimum and there are deals available for budget conscious travelers. Some places do close for the season though, particularly along the coast, so you may have limited options during the winter months.
Portugal is also a popular tourist destination during the summer months. This is when it is sunny but hot. It's best to avoid the month of August because this is when temperatures are quite hot and it's also when many Portuguese go on vacation. Tickets can sell out quickly in August and hotels fill up early. If you're going to be visiting Portugal during this time, make your reservations well in advance. This is also when the prices are highest.
Spring and fall are the best times to visit Portugal. The crowds are less and the prices are a bit lower. The weather is also cooler so you can enjoy wandering around outside. During the spring season the flowers bloom and it's a beautiful time to be in the area.
Winters are relatively mild in most of Portugal, but the northern areas do experience snow and cooler temperatures. Rain is more common during this time as well.
Why is Italy more expensive than Portugal?
Italy is one of the top travel destinations in the world, so prices can be a bit high, particularly during the peak seasons when tours and cruise ships flock to the area. There are many touristy areas that have expensive restaurants and hotels. If you're looking for a better deal, head to a more off the beaten path location and you'll find prices to be a bit cheaper.
Portugal is one of the more affordable countries to visit in Western Europe. It has a lower cost of living than Italy and there are a wide diversity of accommodation types and restaurants to choose from. Whatever your travel style, there is likely an affordable place to stay that meets your needs. Hostels, hotels, and budget guesthouses are all common throughout the country.
What are the most expensive and cheapest cities and regions in Italy and Portugal?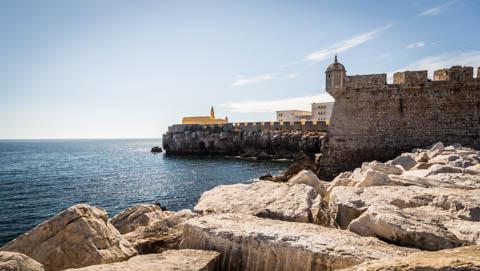 In Italy, the most expensive places are usually the most touristy places. Cities like Florence and Venice can be pricey, particularly during the peak season when the few budget accommodation options fill up quickly. Also along the Amalfi Coast prices can be quite high in Italy.
If you want to get off the beaten path a bit and save some money, southern Italy is a beautiful and fun area to explore. Prices also tend to be a bit less in southern Italy.
In Portugal, Lisbon and the coastal towns are usually the most expensive places to visit. Prices are vary dramatically in Portugal depending on the season, so if you're traveling during the peak summer months you'll likely to pay significantly more for a room.
How you can save money when visiting Italy and Portugal?
Because Italy is so touristy, the restaurants can be a bit more expensive than you'd expect. You'll get the best food for the best prices if you get off the beaten path a bit. Eat where the locals eat and you're sure to save some money and enjoy a delicious meal.
Southern Italy is generally cheaper than Northern Italy. It also has a completely different character and vibe, so if you're looking to experience something a bit different, head to Southern Italy instead of the more popular northern cities.
Use buses and public transportation whenever possible. Buses are convenient and relatively comfortable in both countries, and prices are quite reasonable.
If you're traveling during the peak season, make sure you have reservations well in advance to ensure you get the best deals.