Pushkar On a Budget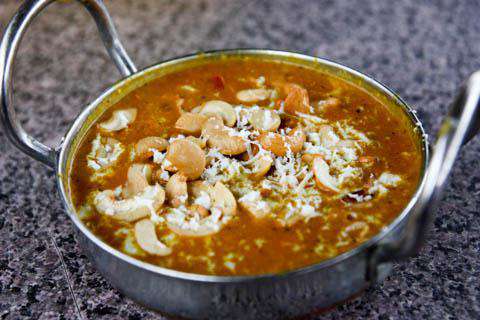 Pushkar is a city located in the state of Rajasthan, India. The city is considered a holy one; it's famous for its Brahma temple. It is also known for its ghats, its lake, and bazaar. Brahma is one part of the holy Hindu trinity and is known sit on a lotus flower (which is what 'Pushkar' translates to). In Hindu religion, Brahma is believed to be the creator of this world and Pushkar is the most important temple.
Sights
Pushkar Lake sits in the center of Pushkar. This lake is believed to be sacred, as it is believed that it was created by one of the petals of Brahma's lotus flower. Today, it is a part of the pilgrimage for Hindus and is surrounded by a series of steps where many people enter the lake for ritual bathing. There are many temples in Pushkar, though most do not allow non-Hindus or foreigners to enter. The two temples that should be at the top of your list are the Brahma Temple and the Savitri Temple.
The Brahma Temple is dedicated to Lord Brahma, who is believed to be part of the Hindu holy trinity. There is always chanting happening at the temple during sunrise and sunset. Be sure to remove your shoes before entering and bags and cameras are not allowed inside.
The Savitri Temple is dedicated to the wife of Brahma. In order to enter the temple, you must climb six hundred and fifty steps. This, of course, offers an incredible view of Pushkar and the lake in the center of the city. It is recommended that you see this view for sunrise.
There is also a palace in town, called Man Mahal, which is on Pushkar Lake. It has been converted into the Hotel Pushkar Palace but was originally built as a guesthouse for Raja Man Singh.
Neighborhoods
Pushkar is located in the northwest area of India. Ajmer is east of Pushkar and is a great town to visit for the day. There are frequent buses that run from Pushkar to Ajmer and back, and the fare is twenty Rupees. A bit further away is
Jodhpur
, which can either be reached from Pushkar or Ajmer. There are two buses a day that run from Pushkar to Jodhpur, the fare is one hundred and sixty-five Rupees and the journey is about five hours. Some of the other larger towns and cities nearby are Jaipur, Udaipur, Delhi, and Ranthambore.
Activities
Pushkar is famous for the
Pushkar Camel Fair
. The gathering combines a large market of livestock, clothing, textiles, and other goods with local and touristy customs such as the "longest mustache" competition and bridal contests. The festival lasts for five in October or November.
For quite a cultural activity, you can bathe in the Pushkar Lake. Keep in mind, the water is by no means regulated, however, it is said to be cleaner than the Ganges. Another cultural activity is to observe the evening prayers at Varah Ghat, which involves lanterns and bells. If you plan on visiting the Brahma Temple, be sure to watch the Hare Krishna chanting that takes place at sunrise.
Camel Safaris are one of the main tourist attractions in Pushkar. The great thing about these safaris is that you can choose how long you wish to go for, whether it is one hour or one week. While exploring the desert it is likely that you run into one of India's nomadic tribes. Pushkar Camel Safari Tours is the top rated company in the city.
Take a yoga class in Pushkar! This form of exercise is widely practiced in India; it is a great way to stay healthy and learn about ancient philosophy. Pushkar Yoga Garden is near the Green Park Resort and offers four classes a day. A ninety-minute class costs four hundred Rupees.
Food and Dining
A popular snack in Pushkar is lassi. It consists of sweet cheese mixed with buttermilk. There is a shop outside Brahma Temple that serves it, be sure to try the tasty specialty! Other than that, there are many restaurants in the city that serve traditional Indian food, however, all of the restaurants are vegetarian.
Transportation
Jaipur
is about three hours away, where you can find the nearest airport. From Ajmer, Jaipur, Udaipur, or Delhi you can catch a bus to Pushkar. These trips range from half an hour to ten hours (from Delhi). The buses from Delhi to Pushkar usually run overnight. There are trains that you can take to get into Pushkar, however, they are very infrequent and inefficient because of the mountainous terrain that surrounds the city.
It may be more effecient to travel to Ajmer from other larger cities, and then take one of the frequent buses from Ajmer to Pushkar.
Once in the city, it is best to navigate on foot. The city isn't too big so walking is a very reasonable option. You can also rent a bicycle or a motorbike to get around town, which is usually a great option for those who want to venture a bit out of town as well.
Related:
Looking for a
hostel in Delhi
or
Goa
? Heading to
Kathmandu
or want a
party in Tel Aviv
?