One of the best parts of living in the Raleigh Durham area is its close proximity to so many great places. The beach and the mountains are both within a half-day's drive. Or head north or south to visit the best parts of neighboring states Virginia and South Carolina.
This guide to weekend trips from the Triangle has several options that are all less than 5 hours from home, and most are only a few hours at the most. Some of these spots are in the mountains, while others are at the beach. And they are all great whether you're visiting as a family, a couple looking for a romantic getaway, or as a solo traveler on a budget.
Asheville

With plenty of sights and activities, and just a 4-hour drive from Raleigh or Durham, it's no surprise that this beautiful city in the mountains is so popular. Spend time wandering the shops along Asheville's streets through the middle of town. Eat some delicious food at the award winning restaurants (of which there are plenty). Admire the historical architecture in places such as the Grove Arcade or Pack Square. Go hiking (or just drive) on the nearby
Blue Ridge Parkway
(try
this yoga hike
). Take in the local arts scene at the River Arts District which has historic roots in the area. Have brunch at the famous
Grove Park Inn
with its incredible views. And did we forget to mention the Biltmore Estate? Yes, you should see that, too.
4 hours from RDU
AirBnB's in Asheville
Asheville Travel Costs
Asheville places to stay for families
Wilmington
The charming old downtown area of Wilmington's
River District
warms the hearts of every new visitor. As one of the oldest cities on the east coast, Wilmington is full of historical architecture, fine restaurants, interesting shops, art museums, galleries, and more. History buffs will love checking out the old homes. And don't forget about a visit to the nearby WW2
Battleship North Carolina
. Also nearby is the fantastic NC
Aquarium
at Fort Fisher, which you could combine with some time at the nearby beaches. Carolina Beach, for example, has a fun boardwalk. Also in the area is Jungle Rapids, a combination amusement park and water park where you only pay for what you ride (open year round). And plenty of river cruises are available to get a different view, or experience the area on a kayak.
2 hours from RDU
AirBnB's in Wilmington
Wilmington Travel Costs
Williamsburg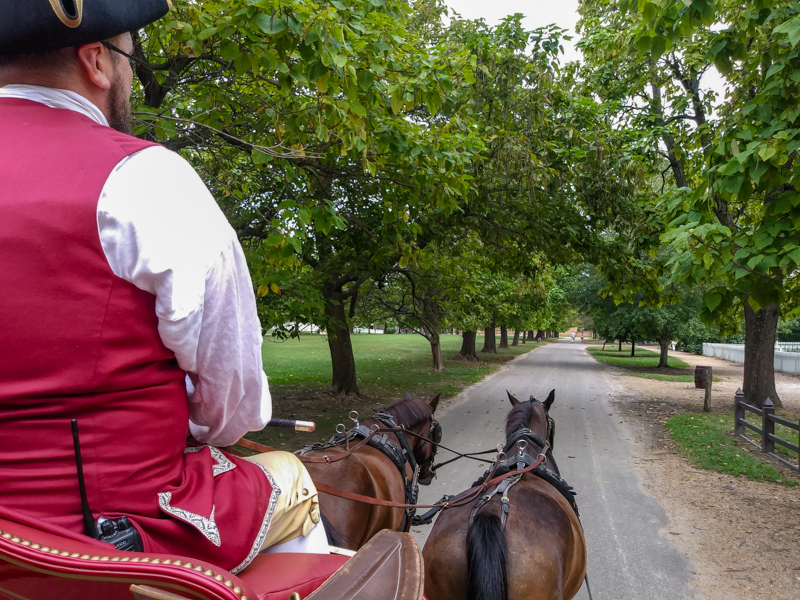 Are you ready to be overwhelmed? That might sound a bit dramatic, but Williamsburg, Virginia is host to so many activities it will make your head spin. And the best part is that it's great for the entire family. For starters,
Colonial Williamsburg
is perhaps the most famous attraction. Here, actors portray what life was like during the colonial years of America in this historically preserved part of downtown. Wander through several blocks (or
take a tour
) and admire the old homes, restaurants, hotels, farms, a blacksmith, the old Governor's mansion, and the first capital building of Virginia. History comes to life here, and you shouldn't miss it. But after that, you can also see historic
Jamestown and Yorktown
, too.
When you've run out of history, you can then visit the exciting
Busch Gardens
amusement park which is full of roller coasters, rides, and animals (
tickets here
). It's one part amusement park and one part zoo. Also nearby is
Water Country USA
, a huge water park open during warmer months. If you need your water park fix at any time of the year, check out the
Great Wolf Lodge
. And the list keeps going on, as the area also has plenty of other activities such as art museums, mini-golf, zip-lines, go karts, kayaking, and bike riding on the various long-distance bike trails. You won't have enough time to see everything, so you might want to plan several trips!
3.5 hours from RDU
AirBnB's in Williamsburg
Travel Costs and Info for Williamsburg
Boone
This fun mountain town offers a lot of great activities for everyone in the family.
Tweetsie Railroad
, which is fantastic for kids, is a train-themed amusement park with plenty of rides. If you're into the outdoors, the
Blue Ridge Mountains
surround Boone, and lots of hiking and biking options are available. Or check out
Grandfather Mountain
and its famous swinging bridge. Plenty of art galleries and museums can be found in town, as are some very tasty restaurants.
3 hours from RDU
AirBnB's in Boone
Sugar Mountain
Beech Mountain
Massanutten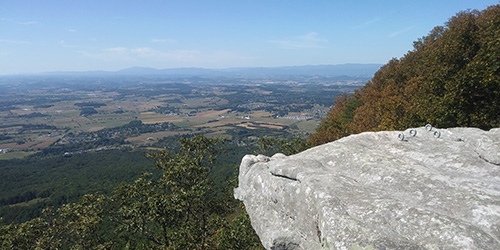 Massanutten is a winter ski area in central Virginia which also offers
plenty of summer and fall activities
for the whole family. One of the big attractions is the
indoor water park
, which is similar to those found at Great Wolf Lodge. Also, check out their very exciting summer
downhill tubing
, in which you slide down a grassy slope on an innertube. Go karts, swimming pools,
zip lines
, and golfing are just a few more of the activities available at this very family-friendly resort. And don't forget about the mountain itself. Plenty of hiking opportunities abound, especially since the
chair lift
is open almost year-round, and it's possible to hike nearly all the way around the "bowl" of the mountain.
4.5 hours from RDU
Places to Stay in Massanutten for Families
Roanoke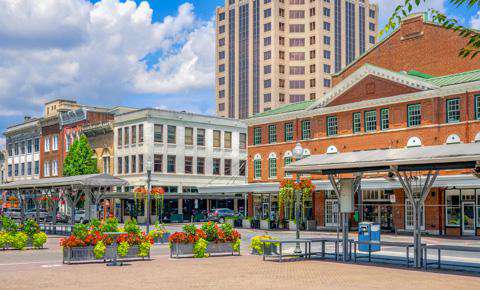 Roanoke is a mountain town in central Virginia with plenty of history, lots of activities, and stunning views of the Blue Ridge mountains. Here you'll find art museums, a zoo, a kids science museum, amazing restaurants, theaters, and a great central market area. Just outside of town you can go hiking or mountain biking, admire mountain views, see nearby farms, and take in the wilderness on the overwhelming number of paved and unpaved trails.
3 hours from RDU
AirBnB's in Roanoke
Hotels in Roanoke
Charlottesville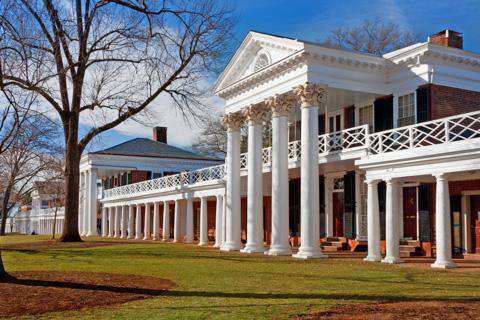 Home to Jefferson's Monticello as well as the University of Virginia, this mountain town in central Virginia offers more than just historical attractions. While
Monticello
, Thomas Jefferson's historic home, is absolutely worth visiting, visitors can also check out the historic downtown mall. This pedestrian only area is full of charming old buildings filled with restaurants, shops, and theaters. A
kids museum
is also in town, as are plenty of art galleries, of which the Fralin Museum of Art at UVA is one of the best. If you're in the mood for more history, see James Monroe's historical home, Highland.
3.5 hours from RDU
Travel Costs and Info for Charlottesville
AirBnB's in Charlottesville
Hotels in Charlottesville
The Outer Banks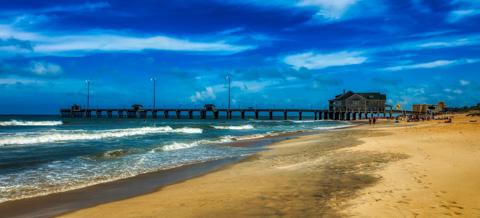 If you're looking for a beach getaway, it's actually possible to visit the Outer Banks on a weekend. You might want to save it for a long weekend since there's so much to do! Clearly the beach is the main attraction, and yes it's terrific. But it's perhaps the quaint surroundings and fun activities for the whole family that draws a crowd. From amazing
seafood restaurants
to go karts to theaters to watersports, something for everyone can be found here. And don't forget about a visit to
Jockey's Ridge
and the
Wright Brothers Memorial
.
3.5 hours from RDU
Places to Stay for Families in the Outer Banks
AirBnB's in Nags Head
Charleston, SC
As one of the most popular tourist destinations in the southeast, Charleston is not lacking in sights and activities. It's also not lacking in quality food, as any recent visitor can tell you as they pat their satisfied belly. In between meals at
fantastic restaurants
, you can wander through the historical section of the city and see the old city market, admire well preserved houses with their characteristic sideways porches, and stroll along the waterfront. Or,
take a carriage ride
to see it all. Nearby
Patriots Point
is home to an aircraft carrier and other attractions which are great for kids. Or, take a boat ride out to Fort Sumter, or just
take a cruise around the harbor
. Plenty of shopping is also to be done, as the main part of the city hosts a plethora of shops and art galleries amidst colonial buildings from yesteryear. Alternatively, get out of the city to visit nearby plantations, the beach, or
Angel Oak
.
4.5 hours from RDU
Things to do in Charleston
AirBnB's in Charleston
Places to Stay in Charleston for Families
Charleston Girls' Weekend Getaway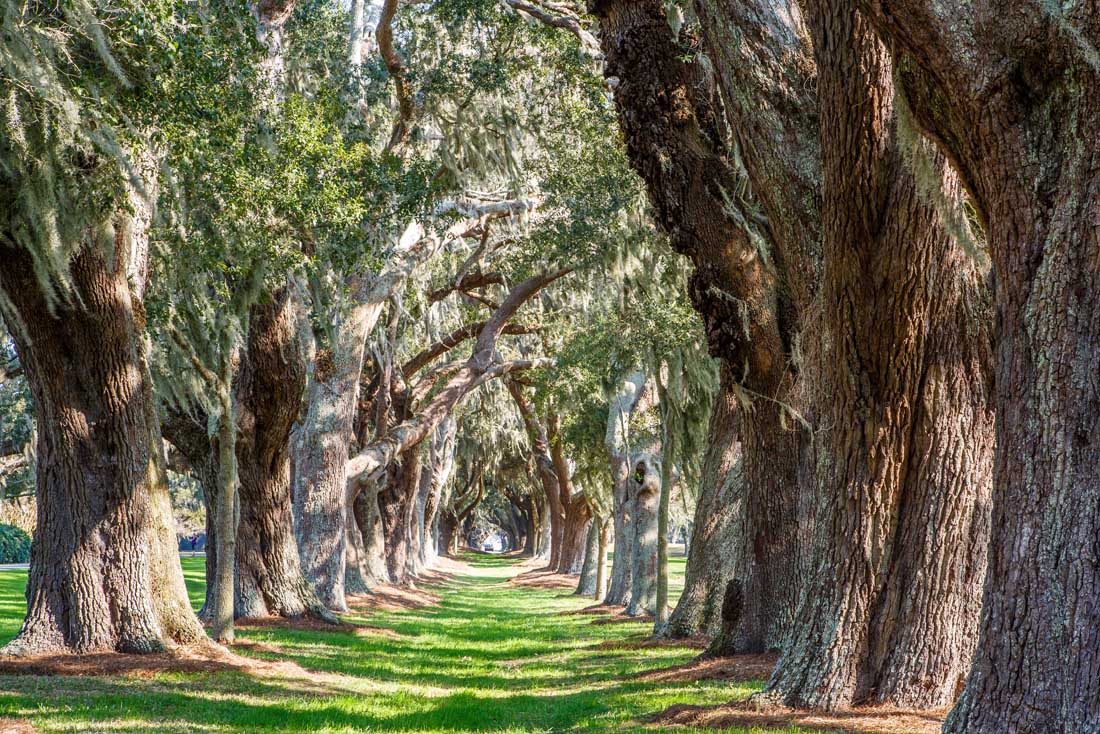 Congaree National Park, SC
Congaree National Park
is a beautiful natural spot in central South Carolina is not far from Columbia. Take in the stunning forest, marshlands, and wetlands. One of the best ways to see the area is in a canoe or
kayak
. So bring your wildlife-spotting skills and find get a breath of fresh air.
Under 4 hours from RDU
Columbia, SC AirBnB's