Should you visit the USA or Japan?
The U.S. and Japan both offer visitors a wide range of activities from history and culture to natural beauty and great beaches. While the U.S. is larger, it is also much more expensive. Transportation in the U.S. leads to higher costs, as do a lack of hostels and budget hotel options in big cities.
Japan is a nation of deep history and culture wrapped in a modern technological wonderland. Here you can visit ancient temples and castles and then participate in a sci-fi anime film festival on the same day. Outside of the larger cities, a calm agricultural countryside awaits you. Here you can go biking, hiking, boating, or even relax on a beach.
Both nations can be expensive, but Japan offers more widespread hostels and budget hotels, and more transportation options, which drive prices down.
When is the best time to visit the USA and Japan?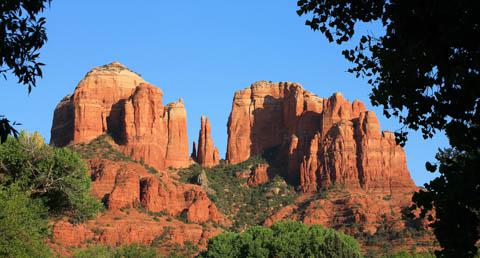 The United States is a vast country that covers a wide variety of landscapes and climates. You can really find somewhere to visit any time of the year.
The southern United States and parts of California are lovely places to visit during the colder winter months, as temperatures are still fairly warm. Many cities also have interesting holiday decorations if you're planning to be in the country during that season. Skiing and winter sports are also popular in the mountains.
Summer months can become very hot in the southeast, but the northern states are often quite pleasant, even during the hottest months. In general, national parks are most crowded during the summer months. Visiting the busiest parks during the shoulder seasons is recommended if you want to avoid the crowds.
Japan experiences four full seasons, much like Europe and North America. Winters in northern Japan can be quite cold and snowy. The south is generally mild and warmer in the winter, however. Summers are the peak travel time, especially in the larger cities in the central and northern regions of Japan. Visit during the shoulder seasons for mild weather and lower prices.
Why is the USA more expensive than Japan?
In general, the US is an expensive place to visit. The high cost of living and the vast size mean that transportation costs can be quite expensive. If you really want to see a lot of the country, flying is really your best option. Amtrak is the most well known train system, but it is limited to where it goes and prices are quite high. In some situations, flying is cheaper than taking the train. If you want to explore the country's impressive national park network, a rental car is a must.
Hotels in the United States are also quite expensive. There are very few hostels throughout the country, particularly when compared to European countries, so accommodation prices can be more than you might expect. If you're driving, there is an extensive network of budget hotels along the interstate highways, so prices between cities can be reasonable.
Japan also has an expensive cost of living, especially compared to many of its Asian neighbors. However travel costs in Japan tend to be lower on average due to an extensive network of hostels and budget hotels catering not just to tourist, but also to business travelers. Japan's rail system also provides visitors with an easy and affordable way to get around the country quickly. While living in Japan would be just as expensive as other developed countries, traveling, on the other hand, can be done on a budget.
What are the most expensive and cheapest cities and regions in the USA and Japan?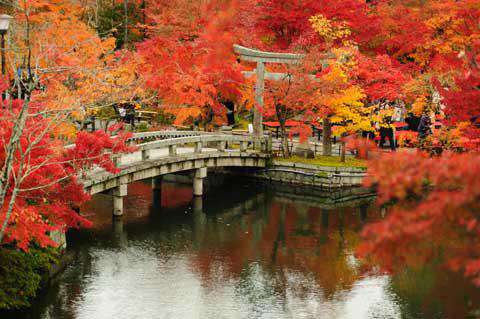 In the United States, the larger cities are some of the most expensive places to visit. New York City and San Francisco are notoriously expensive because of their high hotel costs and expensive restaurants. Still, there are plenty of affordable restaurants in these larger cities, so it is possible to save some money. Free entertainment in the larger cities can be common, and this can help you keep costs down.
The cities in Japan are usually more expensive than the countryside. In larger cities, and tourist destinations, such as Tokyo, Kyoto, and Sapporo, hotels and restaurants have higher prices due to more demand for services. While the countryside is not necessarily cheap, better bargains can be found, especially in rural areas away from heavily touristed areas. Beach and resort destinations are also pricey.
Rural areas in both countries tend to be cheaper, as the demand for services goes down significantly.
How you can save money when visiting the USA and Japan?
Many larger cities in the US have cheap public transportation systems that can save you money. Consider this when you plan your trip, especially if you intend to rent a car for a portion of your trip.
Hotels in the center of cities are more expensive, so look for options that are a little further out, especially if public transportation is available.
Making reservations for hotels will usually save you money. Shop around for the best prices.
To eat cheaply in Japan, look for one of the many small restaurants that serves up traditional Japanese noodles and soup. Often, these restaurants will have a payment machine that looks like a vending machine. Buy a cheap ticket from the machine, and the cook then prepares your bowl of noodles.