Raleigh On a Budget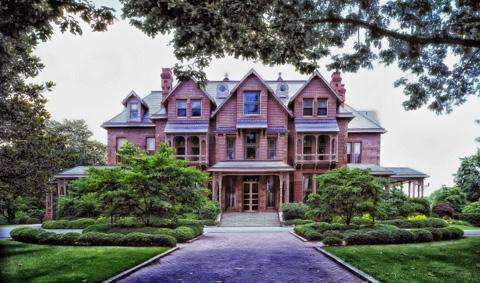 Raleigh is the capital city of the state of North Carolina. The city has a population of about 450,000 and is home to many colleges and university including North Carolina State University, Shaw University, Saint Augustine's College, Meredith College and Peace University. The city has a wide range of museums, restaurants, theaters, and parks. There's also an extensive greenway system that is great for biking or running.
Raleigh is part of the Research Triangle area which also includes the cities of Durham and Chapel Hill. The area has a thriving economy that is focused on science and technology.
Raleigh's climate is comparable to other cities in the region. There are four distinct seasons with winters being mild and cool. Snow does fall occasionally. Summers are quite hot and humid while both spring and fall are pleasant with occasional rainstorms.
Sights
As the state capital, Raleigh has several free museums that are fun to explore. In the downtown area you'll find the North Carolina Museum of History and the North Carolina Museum of Natural Sciences. There's also Marbles Kids Museum that requires an entry fee but is a fun for children. The North Carolina Museum of Art is on Blue Ridge Road. It is an impressive museum with ancient art, Renaissance religious works, and contemporary art. There's also a separate building with rotating exhibits and an outdoor space that shows movies on summer evenings. There are also great trails in the area.
Neighborhoods
Raleigh has a relatively small but fun downtown. The area has some historic buildings and has been the focus of revitalization efforts in recent years. Fayetteville Street has many restaurants and bars. City Market has an interesting character with some unique shops. There are also several colleges and universities that aren't far from downtown including Shaw University and St. Augustine's College. Historic neighborhoods in the city include Cameron Park, Boylan Heights, Country Club Hills, Coley Forest, Five Points, Budleigh, Glenwood-Brooklyn, Hayes Barton Historic District, Moore Square, Mordecai, Rosengarten Park, Belvidere Park, Woodcrest and Historic Oakwood.
Activities
Raleigh is a city of sports. There is a faithful local following for the North Carolina State Wolfpack. There are also several professional teams in the area including the Carolina Hurricanes (hockey) and the Carolina Mudcats (minor-league baseball).
There are several entertainment venues in town as well. Progress Energy Center for the Performing Arts has three primary venues that host a diverse range of events including the Carolina Ballet and various traveling theater productions.
There are several outdoor parks in the area as well. William B. Umstead State Park has picnic areas, hiking, fishing, and canoeing. Lake Johnson Nature Park is also a great place for a run or walk. If you're in town during the right week in October, you can visit the North Carolina State Fair, which is one of the largest fairs in America and an experience in and of itself.
Food and Dining
Raleigh has a diverse selection of restaurants. In the downtown area there are several restaurants that double as clubs on weekend nights. Asian, Indian, Mexican, Laotian and Irish restaurants are all available. Prices are reasonable and the food is usually very good. There are plenty of local restaurants in the area that use local items to make unique dishes. If you're looking for cheap food, then Hillsborough Street near NC State University has a variety of options. The quality is variable but there is the standard college faire including pizza, take-out Asian, and Chipotle. Another interesting restaurant is the Farmer's Market Restaurant next to the state Farmer's Market. It offers traditional southern food for very cheap prices.
Transportation
Raleigh-Durham International Airport is the largest airport in the area. It is a large airport with affordable international and domestic flights. Amtrak also passes through Raleigh along three routes. The Piedmont travels between Raleigh and Charlotte twice a day and there are daily runs along the Carolinian and Silver Star lines which travel to Richmond, Washington DC, Philadelphia and New York City.
Like most cities in North Carolina, a car is essential if you hope to explore the city in any level of detail. There is a bus network that is convenient in the city's downtown area and around NC State University.
There are several taxi operators in the city including Taxi Poly and Amigo Taxi.
Related:
Looking for a
party hostel in Hawaii
or
Miami
? Traveling alone to
LA
or
New Orleans
? Want a budget hostel in
NYC
?