Should you visit Germany or Spain?
Germany and Spain are both interesting countries with a lot to offer visitors. Their cultures and atmospheres are different so consider what you're interested in before deciding where to go. Both Spain and Germany are popular travel destinations but Germany's strong economy and higher cost of living make it a slightly more expensive country to visit.
Germany is a very efficient country to visit. Trains and buses are reliable and run like clockwork. The cities are very clean and modern and the facilities are comfortable. Spain can feel a bit less organized, but even so, the tourist infrastructure is well established and you're unlikely to have any real hiccups during your travels.
When is the best time to visit Germany and Spain?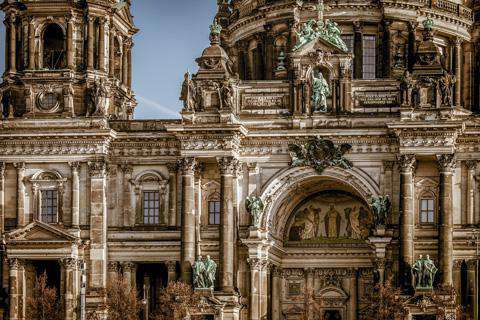 Both Spain and Germany are beautiful places to visit during the shoulder seasons of spring and fall. During these times, temperatures are pleasant and crowds tend to be less than during the peak summer months. The summer season can get crowded with travelers and prices typically peak during these times. In particular, Spain can become unbearably hot during the summer months so fall and spring travel is definitely recommended.
If you must travel during the summer months, Germany is a bit cooler and more comfortable. There are also a lot of festivals in Germany during the late summer and early fall months which can be an interesting way to experience the country.
Weather in Spain can vary dramatically depending on where you are geographically. If you're planning to visit the country during the winter months, it's best to head to the Costa del Sol and Almeri. In Northern Spain, many hotels and restaurants close during the cold winter months.
Why is Germany more expensive than Spain?
Although the prices aren't dramatically different, Germany is a bit more expensive than Spain. Germany has a higher cost of living, which means restaurants and even accommodation can be more expensive. Still, both countries have a wide diversity of accommodation options and there's a well established network of hostels for even the most budget travelers.
Another factor that impacts how much you can expect to spend is transportation prices. Traveling between cities in Germany can be more expensive than in Spain. Train and bus tickets are slightly more expensive, but the German transportation system is very reliable and comfortable.
What are the most expensive and cheapest cities and regions in Germany and Spain?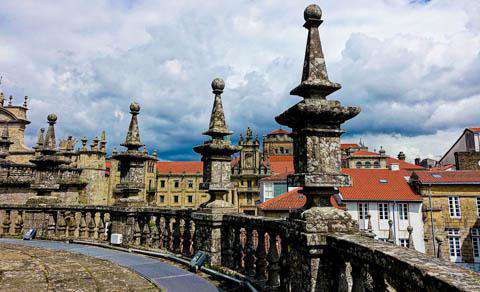 In Germany, cities like Berlin can be a bit more expensive than the countryside. In some cases though, there may only be one hostel and a few small hotels in a town. This lack of competition may mean the prices are higher than you'd expect.
In Spain, coastal cities and towns can actually be a bit more expensive to visit than the larger cities. The high demand for accommodation can drive prices up, particularly during the peak times when most visitors are in town.
How you can save money when visiting Germany and Spain?
Travel during the fall and spring seasons. Prices are typically higher during the peak summer months, crowds and more intense, and temperatures can be hot, particularly in Spain.
Eat where the locals eat. Restaurants that are geared toward tourists will inevitably be more expensive. Try to find a local eatery and you're sure to save a good bit of money.
Spend more time in less places. The more you travel around, the more money you're going to spend on transportation. You can stretch your money a lot farther if you explore fewer places in more depth.
Buses are almost always cheaper than trains, so look into all of your transportation options before buying tickets.
Stay at a locally owned hostel or hotel. Local accommodation options are often more affordable and more interesting places to stay.
Go off the beaten path. Avoid the tourist traps and find locations that are less popular with tourists. These hidden gems are where you'll find the best restaurants and most interesting and authentic atmosphere.
Look for free activities. Find local newspapers or online resources and find any free events or activities that might be going on around town. This not only saves you money, but lets you experience a new activity that you'd otherwise have missed out on.