Florida On a Budget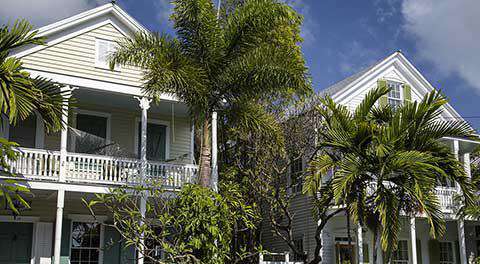 The state of Florida, known for sunshine, warm weather, beaches, and Disney World, has much to offer. Orlando and its world-famous parks such as Disney, Epcot, Universal Studios, MGM, Sea World, and more draw massive amounts of visitors every year, and for a good reason. Florida is more than just Disney, however, the state has many other attractions and cities worth visiting.
The Florida panhandle area in the northwest is known for its gulf coast beaches with white sand and crystal clear water. Various towns along the shore offer a mix of experiences and atmospheres, from laid back retirement towns to spring break and party-oriented boardwalks for younger crowds.
The Atlantic coast on the east side of Florida also offers world class beaches with warm weather and diverse personalities. Some towns are set up for spring breakers, some for families, and some for retirees. In the middle is Cape Canaveral, home of the famous NASA launch pads. In the North is Jacksonville and nearby St. Augustine, the oldest town in North America. To the south is Miami, a world-class city on its own, and nearby Ft. Lauderdale and other beach-centered suburbs.
At the southern tip are the Florida Keys, a chain of islands stretching a hundred miles southwest from Miami over clear blue water and long bridges. Each island has a personality and style all to itself, and they culminate at Key West, one of the larger islands known for its funky vibe, resort beaches, and cruise-ship ports.
West of Miami is the Everglades, a national park area designed to protect the landscape and wildlife of this unique swamp and marsh area. Various species of wildlife can be found from alligators to water fowl such as flamingos. Airboats take tourists deep into the marshland to find the elusive alligators and other elusive animals.
In the middle of the west coast, on the Gulf of Mexico, is the Tampa-St. Petersburg metro area. Nearby beaches offer more of what makes Florida famous: affordable and attractive beach vacations. Some of the towns south of Tampa on the coast offer even more attractive beaches at a higher prices (Naples, for example).